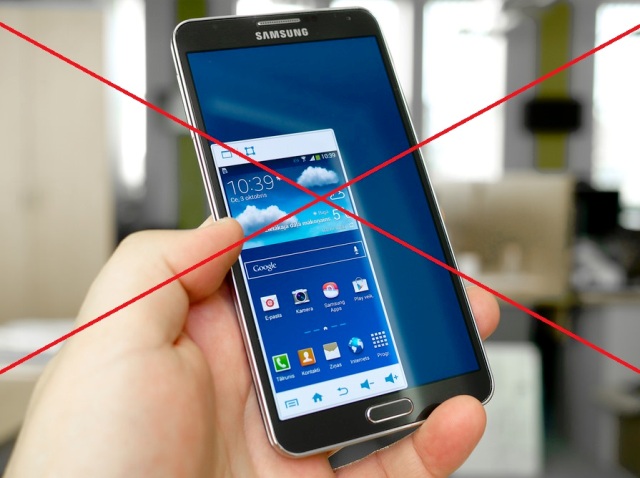 World's leading smartphone manufacturer, Samsung asked customers worldwide on Tuesday to stop using its recently launched Galaxy Note 7 owing to the brand's inability to contain the safety hazard caused by its latest product.  Samsung has also immediately arrested further sales of the hazardous handset.
The announcement, though unprecedented, did not come as a shock since Samsung had earlier recalled 2.5 million Note 7s from 10 markets in the aftermath of instances where the phone's lithium-ion battery exploded while charging.
The announcement has taken a toll on Samsung's share prices which experienced a 7% dip.
It is believed that Samsung had probably rushed a tad bit too soon with the launch of Note 7s in a bid to counter Apple's newly released iPhone 7. However, the haste has turned into a marketing nightmare for the company and put a huge question mark on its credibility.
Samsung's Legal Woes
The news comes at a time when Samsung and Apple are gearing up to battle over patent rights in the US Supreme Court.
The highly publicized legal battle between the two global leaders in smartphone production can be traced back to 2011 when Apple sued Samsung for violating its patent. Resultantly, the decision went in Apple's favor as the jury awarded Apple over $1bn in damages for replication of iPhone's features including its rounded corners and grid of app icons.
Both sides that have millions riding in the court have a line-up of heavy weight supporters to boost. While Facebook and Alphabet have put their support behind Samsung, Lord Norman Foster and Sir Paul Smith have chosen to stand by Apple.
It is important to point out here that the decision by United States' apex court will not be based on whether Samsung copied the iPhone while creating its line of Galaxy smartphones, but will instead focus on the extent of damages that it owes to Apple.