After releasing a sensible MG ZS EV, MG will be launching a less pragmatic MG Marvel R. But a less pragmatic car doesn't necessarily mean that the vehicle is still not worth raving.
Here's our review of MG Marvel R to set the record straight.
1. A Porsche of MG
The standard Marvel R is equipped with two electric motors at the rear, a bigger and a smaller. When you drive it at a constant speed only the bigger electric motor is enabled. But, when accelerating the smaller one will help – as a sort of booster. Now how is this car a Porsche? Basically, what sets it apart is the two-speed gearbox between the motors.
2. Numbers
If you are interested in knowing about the numbers here they are: this car has 179 horsepower with 410Nm of torque. With that, it can do 0 – 100 km 7.9s and the car can actually do 200km/h – that's fast!
3. Design
I think MG did a really good job with the design of this car. The ZS EV has a bit generic look and – yes – it did have a facelift. This Marvel R is something else. In the front, you have very cool-looking daytime running lights and as in modern EV fashion, there is a LED strip that goes over the whole front. It doesn't have a grill – because it is an electric car LOL!
Read: Realme 9 Pro: 5 Features I Would Like To See In The The New Phone
4.    Interior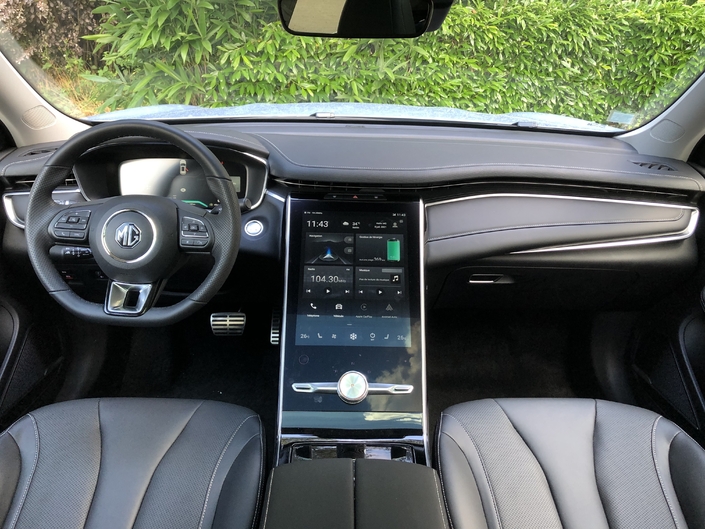 Interior is where MG tries to make a difference compared to other carmakers and well I think that they do. The design of the interior is all subjective but the build quality is on par with all the known car brands. The quality of the materials is amazing and is actually better than any other car brand. There is an elegant leather or leather look on the dashboard, and nice and soft materials are used in the door with stitching. What about cubby space? Well, you get a reasonably sized cubby under the armrest and a glovebox.
5. No one pedal drive
I'll just say this car does not have a one-pedal drive mode – unfortunately. In my opinion, every electric car should have one – but who cares. Marvel R does have three different region levels: level 1, 2, and 3 but on level 3 region is not that strong but still.
6.    The Boot: Its biggest downside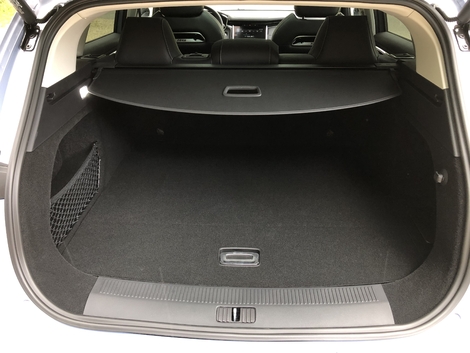 If looking at a picture of this car or looking at it from a distance the car doesn't look big but it is comparatively longer than Volkswagen ID4. But where the ID4 has more than 500 liters of boot space, this Marvel R has only 357 liters of boot space. Yes, this is the biggest downside of this car. Both ID4, and MG Marvel R have the rear-wheel-drive but ID4 has only one electric motor, while Marvel R has two and a gearbox on the rear axle and that takes space. Thus, the boot cannot be that deep and because of that – well – you have less boot space.