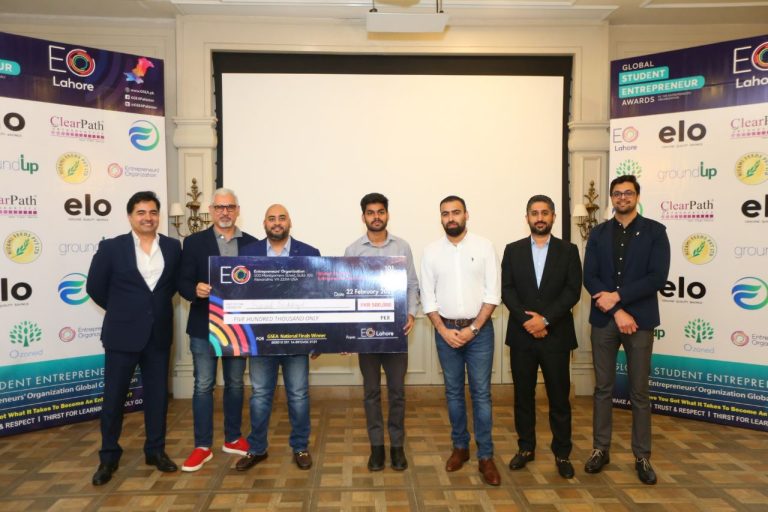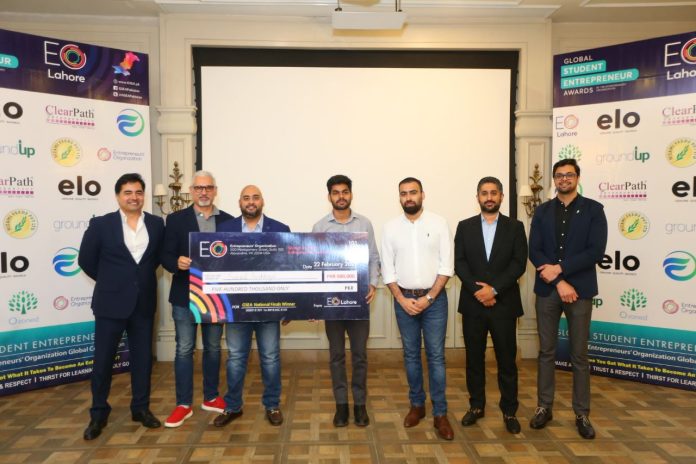 Islamabad, Pakistan – [30/07/2023] – Entrepreneurs Organization (EO) Pakistan is thrilled to launch the 2023/2024 SGEA (Global Student Entrepreneur Awards) program, inviting applications from college and university students who own or operate businesses. With an esteemed history as EO's premier awards program for student entrepreneurs, GSEA seeks to identify and empower the next generation of business leaders.
Read: Angelina Jolie Visits Pakistan To Support Communities Affected By Devastating Floods
Seeking Pakistan's Finest Student Entrepreneurs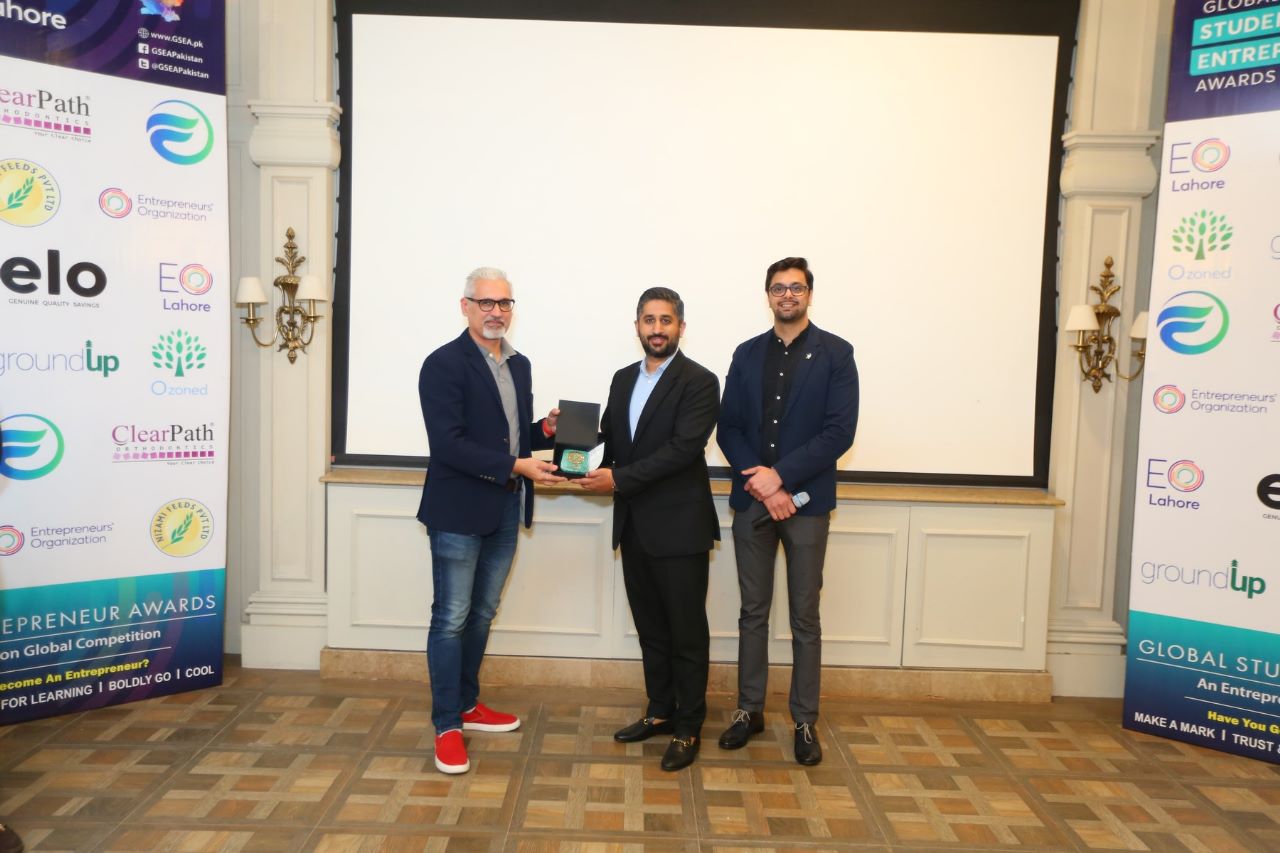 The Pakistan Chapter of EO is now accepting applications from student entrepreneurs across various universities. The GSEA program offers an incredible opportunity to gain mentorship, access to local accelerator learning days, and a total prize package of PKR 100,000 for the top three winners of the Pakistan Chapter. The ultimate winner will receive PKR 500,000, along with an all-expenses paid trip to EO GSEA Global Finals. The runner-up will be awarded PKR 200,000, and there will be additional accolades for Social Impact and Technology Innovation.
Unparalleled Pathway to Success
Past winners from Pakistan have achieved remarkable success on the global stage, with numerous accolades earned in the past six years. This year's qualifying competition is set to take place in January 2024, and the application deadline is midnight on 30th August 2023 (Pakistan Time).
The GSEA Difference
Unlike conventional pitch competitions, GSEA focuses on nurturing students who epitomize the tenacious spirit of entrepreneurship. The scoring rubric emphasizes resilience, adaptability, and passion demonstrated by participants while overcoming the challenges of starting a business alongside their studies. The winning entrepreneur will be someone who exhibits remarkable determination in navigating the complexities of entrepreneurship.
Saad Siddiqui, GSEA Pakistan 2023 national competition winner, shared his experience, stating, "I owe a great deal of my success to the support and mentorship from esteemed individuals such as Mr. Ahmed Jalal, Mr. Taimur Adil, and all the members of EO GSEA Pakistan."
Read: Xiaomi: Everything About The TikTok "Dus Bata Dus Challenge"
A Global Platform for Aspiring Entrepreneurs
GSEA attracts over 1,000 student entrepreneur applicants worldwide, with 40 country champions vying for the Global Finals. In addition to cash prizes and international exposure, participants benefit from invaluable networking opportunities and mentorship. The competition also recognizes exceptional efforts towards Social Impact, Innovation, and Lessons from the Edge.
For more information and to apply for GSEA Pakistan, please visit: http://gsea.org/
Contact Information
For media inquiries or more details about GSEA Pakistan, please contact: [email protected] Instagram: @gsea.pk Facebook: @GSEAPakistan Twitter: @GSEAPakistan
About Entrepreneurs' Organization (EO)
The Entrepreneurs' Organization is a global, peer-to-peer network of successful business leaders who share a passion for entrepreneurship and learning. EO enables entrepreneurs to learn and grow from one another, leading to greater business success and an enriched personal life.