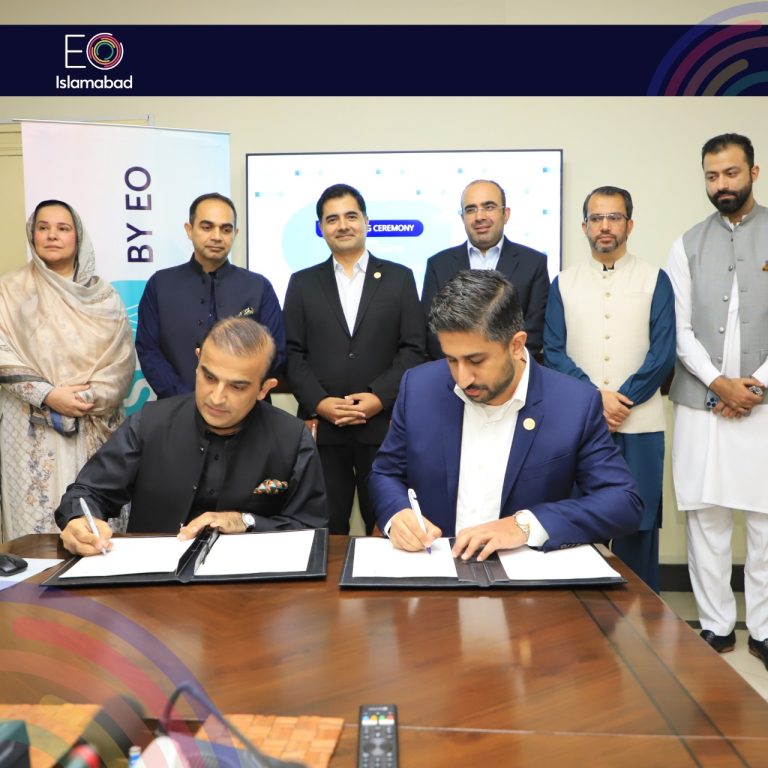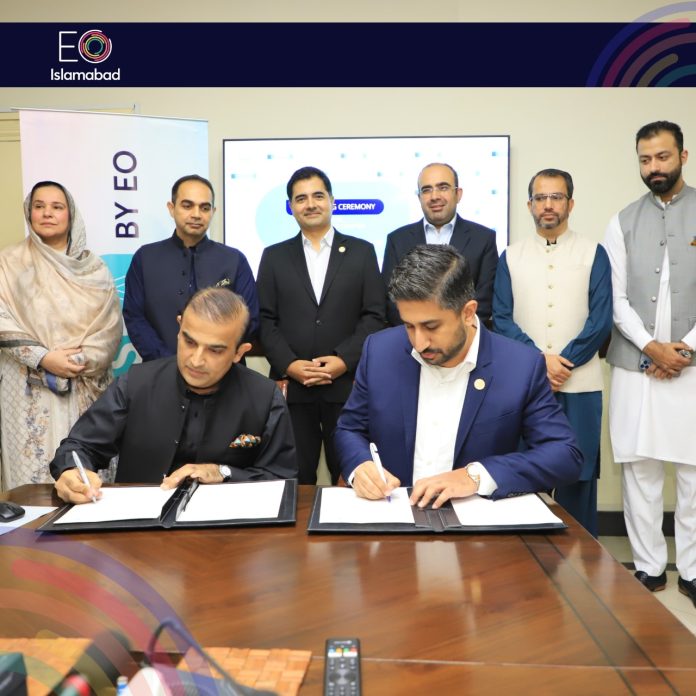 The Entrepreneurs' Organization (EO) Islamabad Chapter signed an MoU with IMSciences Peshawar today to officially launch a closer strategic partnership between the two organizations in their common mission to help student entrepreneurs accelerate their growth.
The senior leadership of both organizations exchanged perspectives on the true potential of Khyber Pakhtunkhwa's entrepreneurs and the numerous opportunities that exist to elevate them through effective mentoring, coaching and incubation. As one of the world's largest global peer-to-peer entrepreneurial networks, EO will offer students at IMSciences access to a wide range of renowned mentors, speakers, coaches.
Through this alliance, EO Islamabad and IMSciences will collaborate across a variety of domains including the annual Global Student Entrepreneurship Awards (GSEA) – one of the world's largest competitions for student entrepreneurs, organized and sponsored by EO.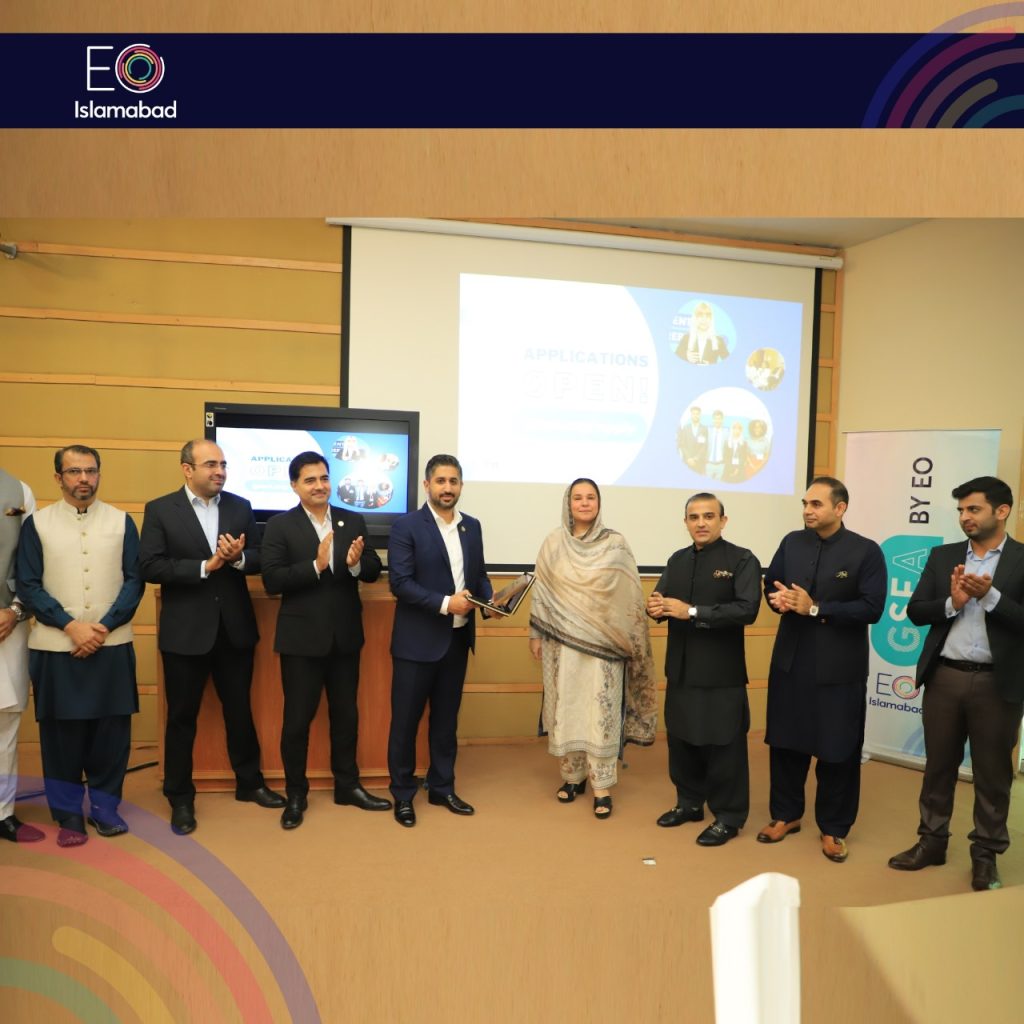 The EO Islamabad Chapter is one of the youngest and fastest- growing chapters in the EO ecosystem, and is currently strengthening and expanding its network of strategic partners in the region as part of its current theme of "Inclusive Entrepreneurship".
IMSciences is a leading business school in Pakistan that offers undergraduate and graduate programs in business administration, computer science, and the social sciences.
Student entrepreneurs across Pakistan can apply for GSEA Pakistan 2023-24 by visiting https://gsea.org/apply. The deadline to apply in the competition is the 31st of October, 2023.