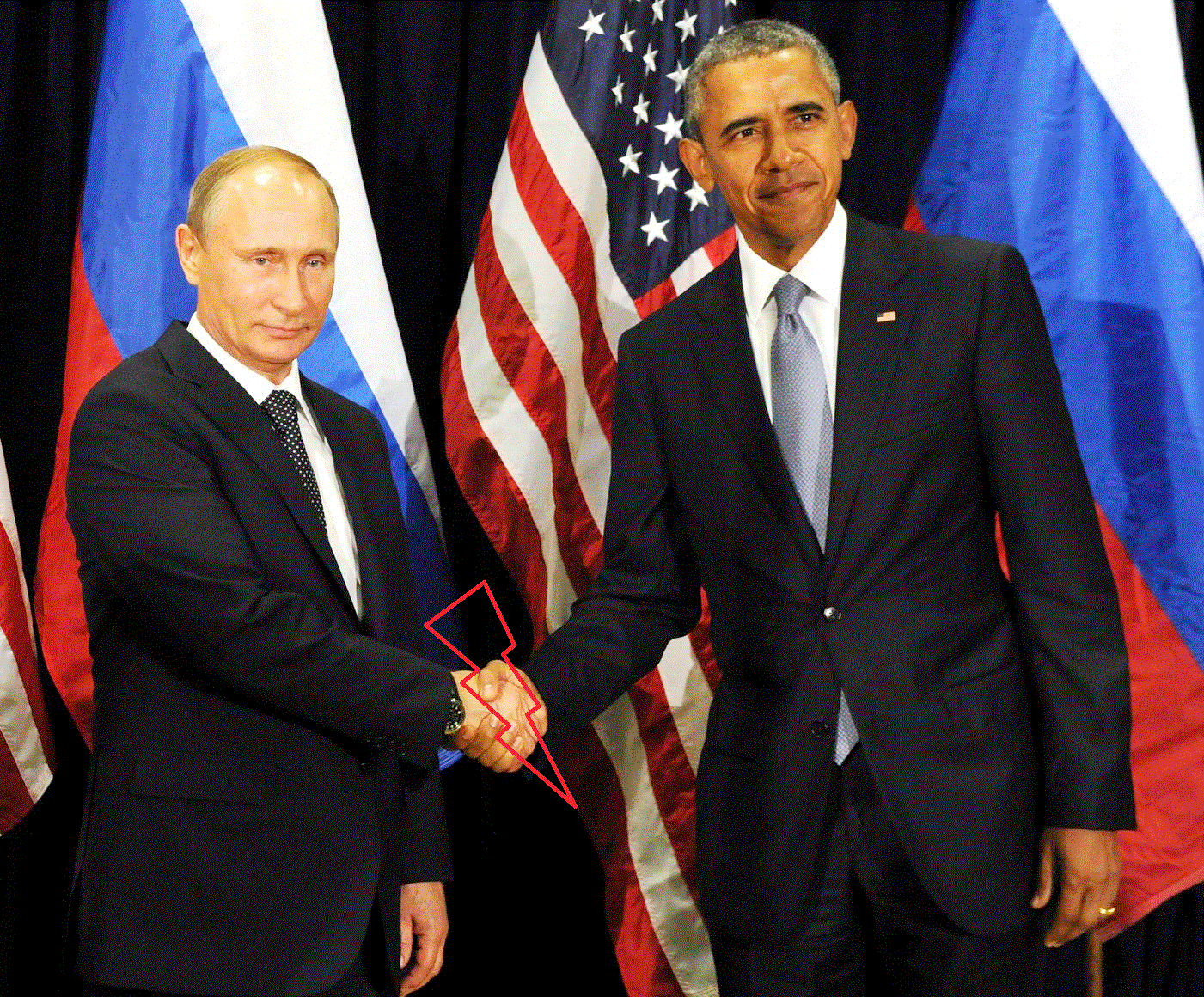 The relations between US and Russia have experienced a sharp deterioration following a tirade of allegations hurled by both the countries with regard to the super powers' latest theater of violence, Syria.
United States' accusations of Russian influence during the US presidential campaign and its involvement in cyber breaches are also on the list of issues bedeviling the already troubled relations between the two countries.
While tensions been Washington and Moscow had been steadily escalating over the last few months, an all-out confrontational tone was, however adopted upon the breakdown of talks over Syrian ceasefire. The US pulled out of the talks demanding an investigation against Russia for war crimes in the besieged city of Aleppo.
On Tuesday, in a statement issued by the White House Russia was also accused of "hacking US political groups" and the spokesperson said that a variety of appropriate responses were being considered by the US government.
On its part, Moscow has been consistently rubbishing US allegations regarding its influence on the US presidential race. Mocking the accusations leveled by the White House, Russian Foreign Minister Sergei Lavrov told the CNN, "It's flattering, of course, to get this kind of attention…for a regional power, as President Obama called us some time ago…"
The Russian President, Vladimir Putin, taking strong exception to the US claims said that nothing in the US presidential campaign was of any interest to Russia. He also said that the US government was "manipulating" public opinion to divert the attention of its citizens away from the content of the hacks.
While exchange of unpleasant statements is not a new feature of the US-Russian relations, a number of related developments have alarmed political commentators across the globe.
Moscow unilaterally suspended its nuclear pact with the United States that was aimed at cleaning up weapons-grade plutonium. Russia cited US hostility as a contributing factor to this decision.
More unsettling still is the Russian decision to move nuclear-capable Iskandar missiles to its European borders at Kaliningrad – a Russian enclave lying between NATO members Poland and Lithuania. While the Russian government maintains that the movement of the missiles is part of a routine military exercise, Poland has voiced serious concern stating that it is "closely monitoring" the situation.
Finally, many news commentators started speculating the possibility of a global war on Tuesday after President Putin issued a high level order asking all public employees to recall their relatives living abroad back to the "Motherland." While the order does not clarify the urgency of the decree, it is widely believed that this indicates Russian preparations for a possible global conflict.