Allegations
In July, Fatima Sohail, wife of actor and singer Mohsin Abbas Haider wrote a long Facebook post alleging that she was a victim of domestic violence and that Mohsin Abbas Haider was having an affair with Nazish Jahangir.
Fatima submitted pictures and medical reports to police as proof to show that Mohsin had abused her.
Read:These Celebrities Say They Were Eye Witnesses To Mohsin Abbas Haider Abusing Fatema Sohail
Mohsin denied all claims of domestic violence and extramarital affair in a press conference.
Verdict
In August, Mohsin was found guilty of threatening his wife by Judge Azeem Shaikh of Lahore sessions court.
Divorce
After the courts' verdict, Fatima Sohail filed for khula from her estranged husband. The domestic violence that Fatima had to endure at the hands of Mohsin was cited as a reason for khula. Further, it included Mohsin's alleged affair with another actor from the industry.
Read: Mohsin Abbas Haider's Press Conference: 4 Statements That Didn't Make Sense & 2 That Did
The Scandal
After hearing about the filing of khula, Mohsin, in a now deleted post, wrote, "Finally!! Ya ALLAH Tera Shuakr Hai….Now I don't have to live with a liar…"
The scandal took a new turn when a screenshot of Mohsin Abbas Haider's video chat with Nazish Jahangir went viral on the internet.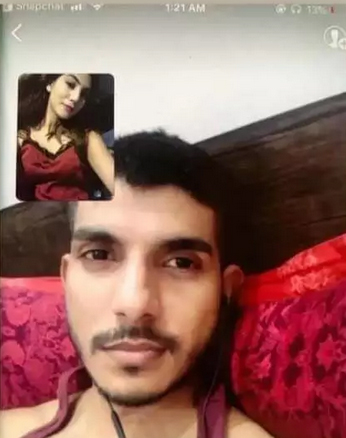 If the picture is not photoshopped, it confirms to some extent what Fatima had alleged about the affair.
Read: Mohsin Abbas Haider's Wife, Fatema Sohail's Press Conference Is A Powerful Snub To The Culture Of Domestic Violence