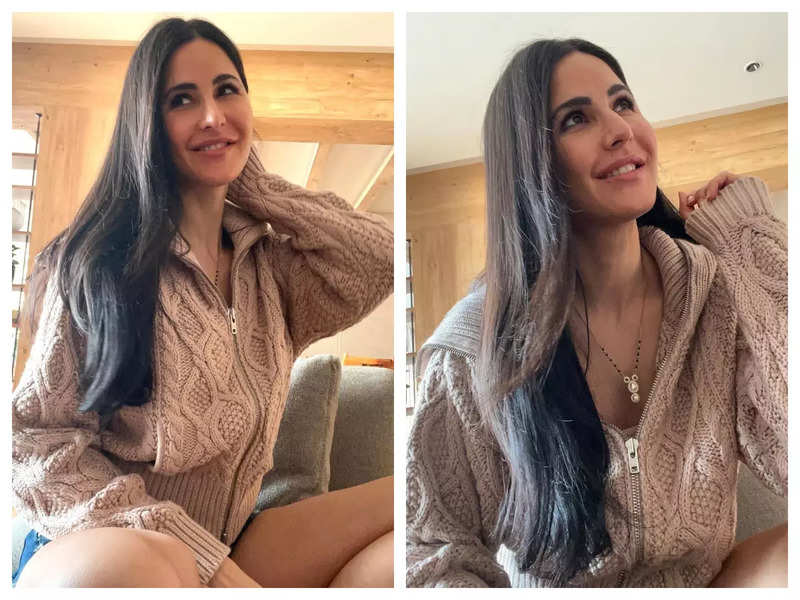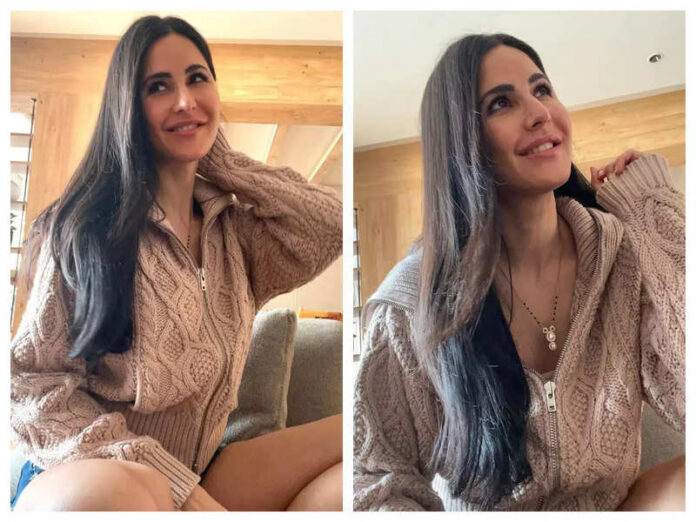 On Tuesday, Katrina Kaif treated her fans with some fresh photos of herself from her new sea-facing abode. In the picture, she was seen wearing a beige knit sweater and shorts. But what caught our attention was her chic diamond-studded mangalsutra from Sabyasachi's Bengal Tiger collection.
But it's not just Katrina Kaif whose elegant mangalsutra caught the fans' eye. From Sonam Kapoor Ahuja to Priyanka Chopra Bollywood beauties are known for their exquisite taste in wedding jewelry.
Read: 10 Essential Items For Every Girl Attending Pakistani Weddings This Winter
1.    Sonam Kapoor Ahuja
Sonam's nuptials to Anand Ahuja saw her fans looking towards her for some fashion inspiration. Well, the Bollywood diva didn't disappoint and wowed us all with her mangalsutra. She designed the mangalsutra herself together with Ushwa Ratani, a renowned fashion designer. The mangalsutra was one-of-its-kind as it featured the symbols of her and her husband's zodiac sign with a diamond-studded center.
2.    Yami Gautam Dhar
Yami Gautam was married to the Bollywood director Aditya Dhar. The couple had an intimate wedding ceremony in the mountains which was a nod to her Himachali roots. The mangalsutra worn by the actress was a Bvlgari piece designed from 18-carat gold, completed with black onyx and tiny pave diamonds.
3.    Priyanka Chopra
Desi girl, Priyanka Chopra opted for not one but two mangalsutras for her marriage with American singer, Nick Jonas. The one that caught our eye was a neo-traditional piece from Sabyasachi Jewelry with four uncut diamonds and a large teardrop diamond at the center.
4.    Patralekha Paul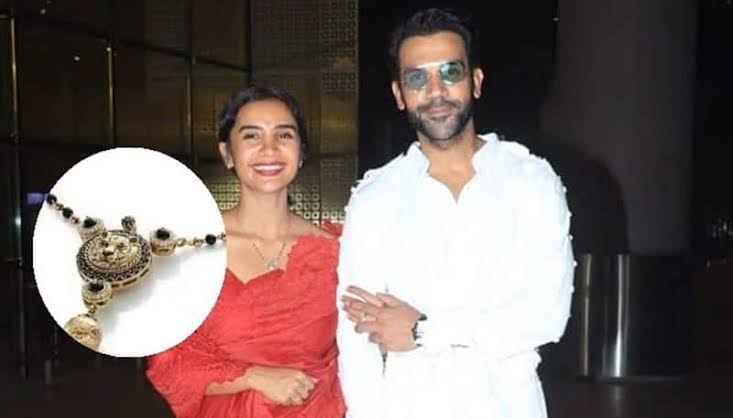 Showing her love for her Bengali heritage, Patralekha Paul who married Rajkumar Rao chose a mangalsutra designed by – you guessed it – Sabyasachi. Crafted out of 18-carat gold and black onyx, it has a Bengal Tiger at the center with minuscule pearl halos on each side.
5.    Deepika Padukone
Deepika Padukone and Ranveer Singh's extravagant wedding might have happened in Italy but the Bollywood beauty procured her mangalsutra from a jewelry shop in Mumbai. Having an extremely simple design the mangalsutra champions a shining solitaire diamond proving that simple is always beautiful!