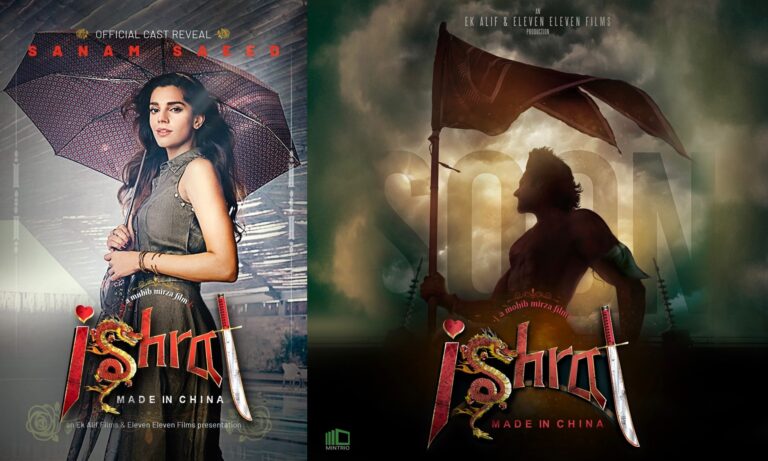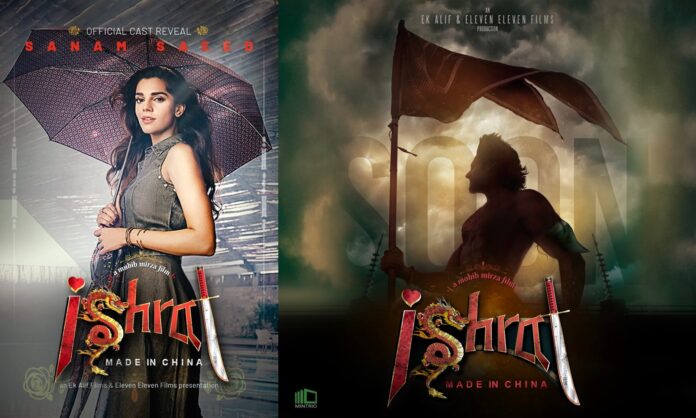 Two years' worth of anticipation around the movies that had been delayed because of the pandemic is finally coming to an end. 2022 has seen not just much-needed new releases but fans are also being treated to the first-looks and teasers of upcoming releases.
Read: Wrap-up 2021: The 10 Songs That Pakistan Listened To On Repeat This Year
The most recent teaser trailer that has been released is that of Mohib Mirz's directorial debut, Ishrat Made in China.
Ahead of the teaser of Ishrat Made in China, Mirza had also posted a series of digital posters.
The teaser that was released recently left fans like me most intrigued.
The first looks of none of the lead actors were fully revealed. Yes, there were some glimpses of Mohib and Sanam but they were either from the back or the actors' side profiles were captured.
Read: Like Katrina Kaif, These 5 Bollywood Beauties Also Chose The Most Exquisite Mangalsutra For Their Big Day
The fast-paced teaser was packed with a lot of running, action, dances, colors, scenic views, and generally a loooot of action! Going by the teaser, Ishrat Made in China seems to have top-notch production value.
The teaser shows a shirtless Mohib in a totally different avatar – gloriously ripped! Although not many characters were shown some looked interesting and I can't wait to see what roles HSY and Shamoon Abbasi will play. Others actors who are part of the cast include, Ali Kazmi, Mani, Imam Syed, Shabbir Jan, Nayyar Ejaz, and Sara Loren.
The release date of the movie is yet to be revealed.