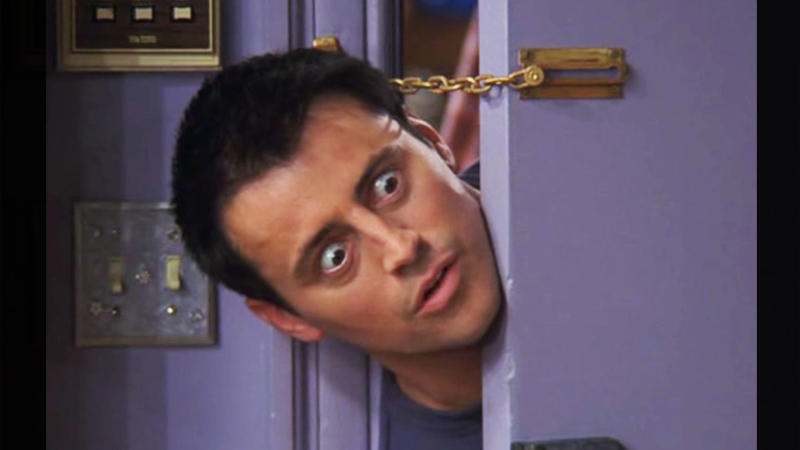 "FRIENDS" is probably the second most popular series in our part of the world with first being, "Game of Thrones" ofcourse. It has been a part of coming of age traditions in Pakistan and those who didn't watch it then usually find themselves regretfully binge watching the ever-so-green series in the later part of their lives.
Whatever the case be, FRIENDS cannot be ignored just like one of its character, "Joey Tribbiani". A personality so famous that any effort to introduce him would be a disrespect because who doesn't know him?! And if someone around you really doesn't then you don't need such kind of negativity in your life. Really!
Also Read: Four Iconic Pakistani Comedians
Extremely relatable, Joey has inspired all of us at some point in our lives and this article is all about acknowledging those moments where we could see ourselves in Joey. So, here's to all those times!
8. I don't know how to put this but let's just say that growing up (read old) didn't feel so good after crossing a certain age.
7. Admit it! We've all had a hugsy (our favorite childhood toy) that we still hide from our younger cousins or babies around us.
6. When we decided to avenge our revenge in the most immature manner possible.
5. Remember the pep talk we gave to that heartbroken friend.
4. Food above all! Times when we set our priorities straight.
3. When Joey gave us strength to fight body image issues by owning his CURVES!
2. When Joey gave us a lesson to be more vocal about our limitations as a human without being apologetic.
1. And at last when Joey gave us pick up line goals with the infamous…
Also Read: 10 Songs of Madam Noor Jehan That I Have On My Playlist