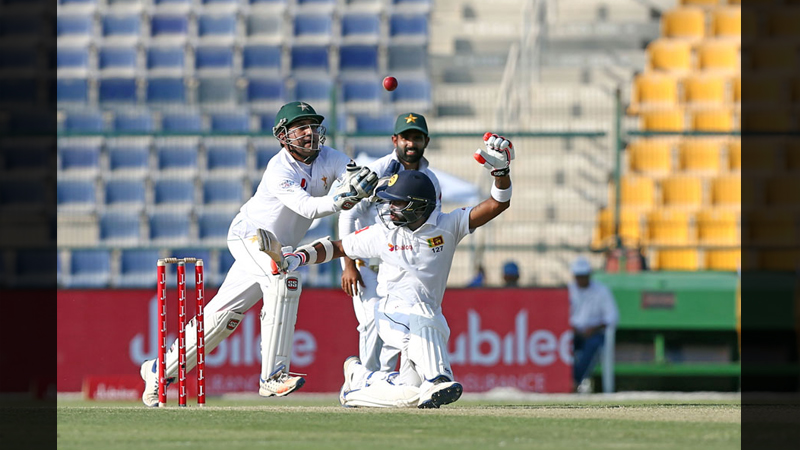 Pakistani bowlers were made to toil by an inexperienced Sri Lankan batting line up that collapsed time and again against India only a few weeks back. This is not for the first time that Pakistani bowlers who once were famous for their extraordinary skills with the cherry world-wide have failed to impress in a Test match during the last 12 months or so.
Here is a look at 3 reasons why they keep disappointing in the longer version of the game and 3 ways how the trend can be reversed.
3. No Wickets with the New Ball for Mohammad Amir
Mohammad Amir ever since his comeback has not been very impressive in Test cricket. The last six months we have already seen guys like Wahab Riaz, Rahat Ali and Sohail Khan lose faith of the selectors and hence, their Test spots.
Also Read: PCB's Selection Policy Makes Little Sense. Here's Why!
Despite being economical,Amir one feels has to pick up wickets with the new ball. He is the most senior bowler in the side and there is no point in him bowling the new ball if he can't manage early breakthroughs even against a weak Sri Lankan batting line-up.
If Amir is unable to put up a decent performance or two during the ongoing rubber, Pakistan it seems has little choice but to allow Mir Hamza or Junaid Khan an opportunity whenever they tour next for a Test series.
2. Stop Using Yasir Shah as a Stock bowler
Pakistan played Harris Sohail as their sixth batsman in the final eleven during the Abu Dhabi Test and hence, selected four recognized bowlers only. The trend of selecting six batsmen has resulted in increasing Yasir Shah's workload off late owing to which his performance has suffered for sure.
Also Read: Here's Why Pakistan's Middle Order Needs a Major Revamp Before the Series Against Sri Lanka
Only on the first day of the Abu Dhabi Test he ended up bowling 34 overs which is atleast 8 to 10 overs more than what a strike bowler should have bowled. Pakistan thus, must look up for a spin bowling all-rounder to bat at number six or seven and utilize Yasir to attack as a strike bowler.
1. Reverse the Old Ball
Pakistani fast bowlers are bound to disappoint if they are unable to reverse the old ball. Reverse swing hence, remains to be the missing link for at least the last year and a half for the men in green. How quickly the support staff is able to sort this issue out is then they key to Pakistan's bowling problems in the longer version of the game.
Also Read: 3 Things Pakistan Needs to Improve in Limited Overs Cricket