Bakhtawar Bhutto Zardari's wedding with Mahmood Choudhry has taken internet by the storm.
Read More: Wait, What? Maulana Fazl-ur-Rehman Is Not Invited To Bakhtawar Bhutto Zardari's Wedding?
Bakhtawar, who is the eldest daughter of late PM Benazir Bhutto and Former President Asif Ali Zardari, tied the knot with the son of a US based businessman, Mahmood, on Friday at the Bilawal House.
The Nikkah ceremony was preceded by Milad and Mehndi.
Mehndi
Choudhry shared a picture from their Mehndi function on the photo-sharing app. The newly-wed couple has also promised to share more pictures from the event.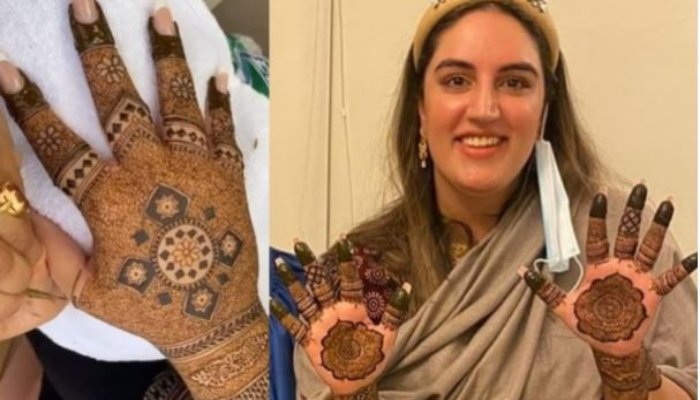 Bakhtawar wrote in her Instagram story,
"We are touched by all the love, prayers and good wishes. Deciding to get married during Corona meant we were limited by the SOPs," wrote the bride on her Instagram. "Luckily, we were able to capture our joyous times and will be sharing with you through them."
Nikkah
The groom shared pictures from his baraat where he can be seen entering the venue with his entourage.
He also went on to share his pictures tying his pugree (turban) himself. Choudhry captioned it as:
"Gentlemen always tie your own Pugree."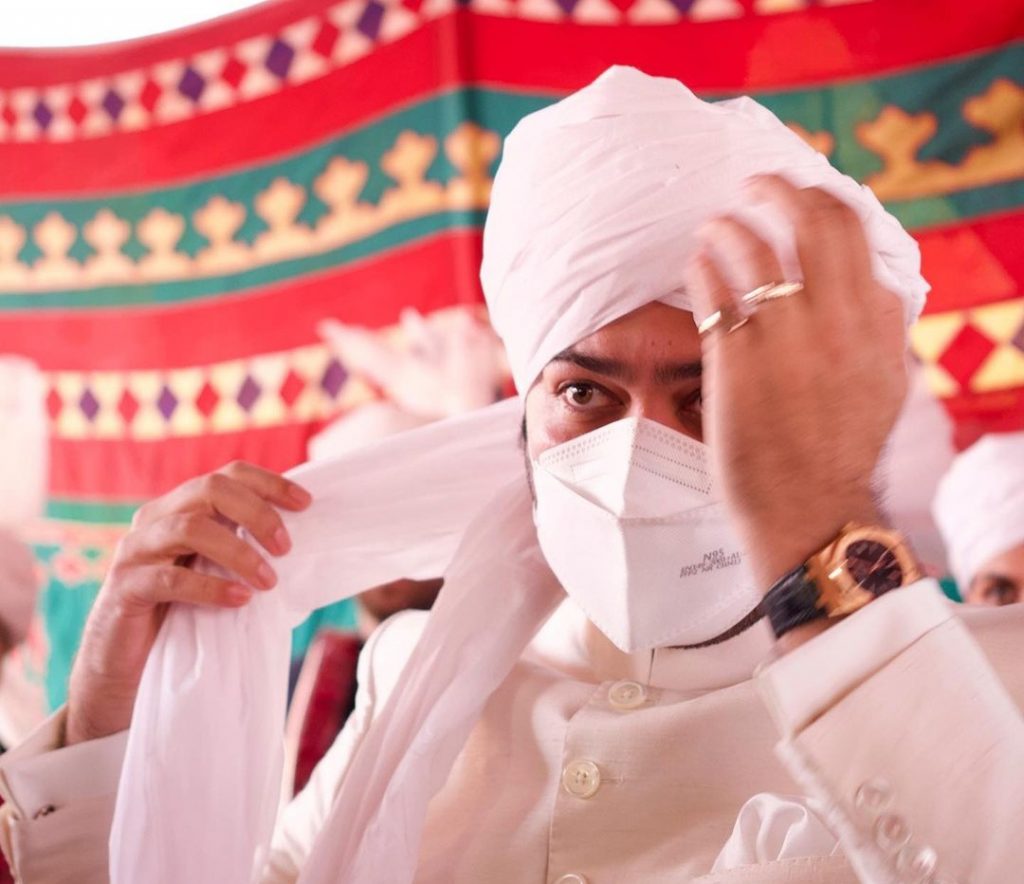 Bakhtawar went for a gold outfit with a neutral tone for her makeup while Mahmood sported a crisp white Sherwani. The duo looked absolutely regal in their wedding attires.
Meanwhile, Bilawal Bhutto Zardari expressed his happiness at his sister's wedding.
"Happiest moment in many years to see my sister Bakhtawar getting married. Felt like our mother was watching over us in this moment of joy. Wishing them both all the best of for their new life together." Bilawal wrote in a message for his sister.
Asif Ali Zardari's youngest daughter, Aseefa also congratulated the newly married couple on this joyous occasion.
Read more: Bakhtawar Bhutto Zardari Engagement: Every Detail That Has Surfaced So Far!
Walima
Walima was held a day after the nikkah, on Saturday.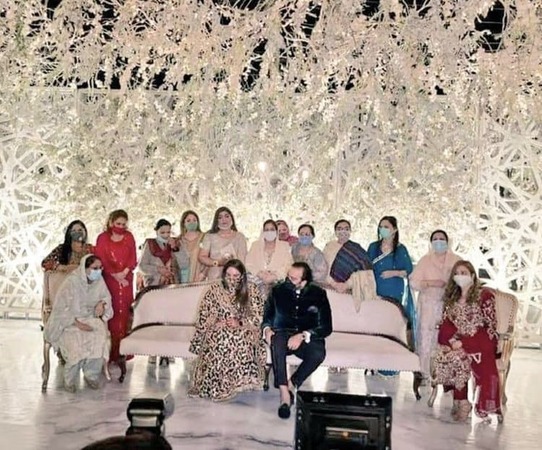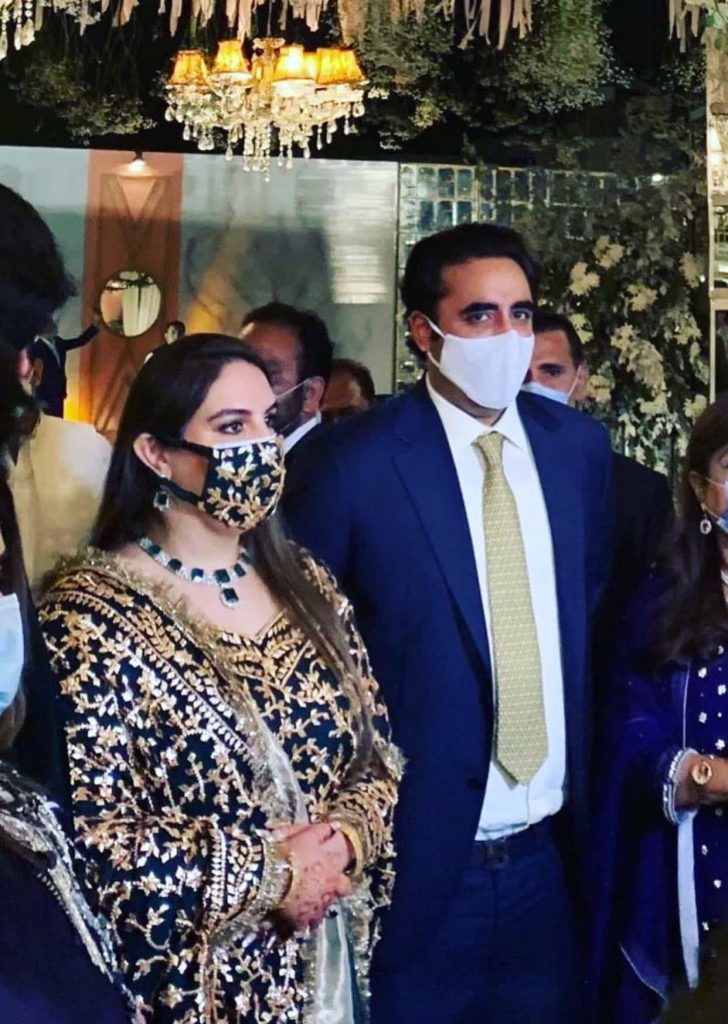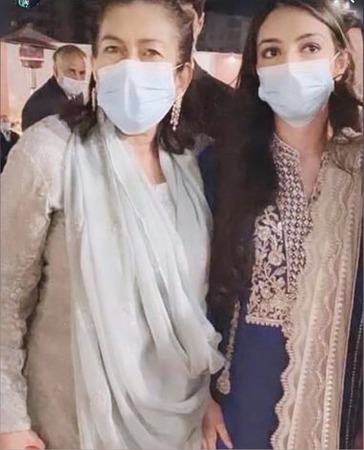 Wishing the couple a happy married life!
Send wishes for the couple in the comments section.