A make-up artist turned actor, Zoya Nasir, called off her engagement with German vlogger, Christian Betzmann in an emotional Instagram post.
The German YouTuber had proposed to her in a dreamy style in the Bahamas a few months ago. The two of them were even planning for a wedding, and now all of a sudden this news has come as a shock for their fans.
Read: Hijab-wearing Boxing Coach, Haseebah Abdullah, Wants Women To Be Judged On Their Athletic Performance & Not What They Wear
He'd even converted to Islam to marry her.
Nevertheless, the reason on which Nasir called it quits with Betzmann seems pretty compelling to her admirers.
The MUA took to Instagram to announce the "irrevocable decision" about her relationship with the German content creator.
This announcement was made following a huge controversy that sparked on social media over Betzmann's insensitive comments about Pakistan and Palestine.
Betzmann hurt his fiance's and millions of Pakistanis' sentiments when he blurted out insensitive things about Pakistan and the Israel-Palestine issue.
He irked many by stating that putting up social media posts won't help the cause, whilst calling Pakistan a 'third world country.'
After learning of Zoya's reason for breaking up with Betzmann, numerous people came forward to support her for her bravery.
People even praised her for ending a 'toxic' relationship.
Betzmann, though, has tried to clear his stance on the controversy in a series of Instagram stories.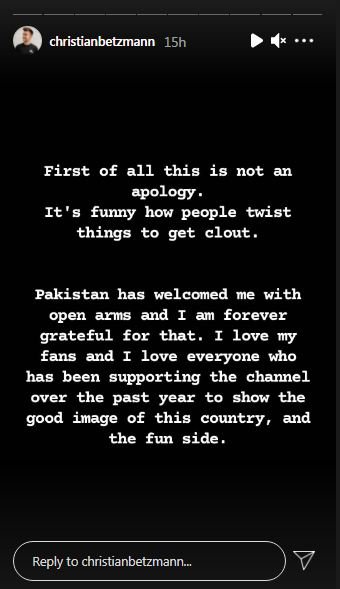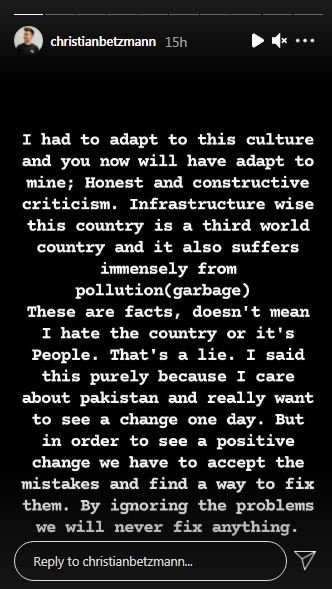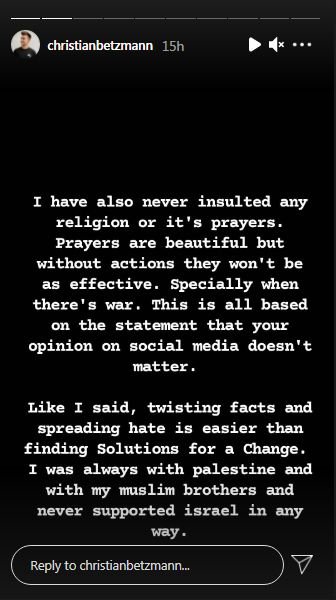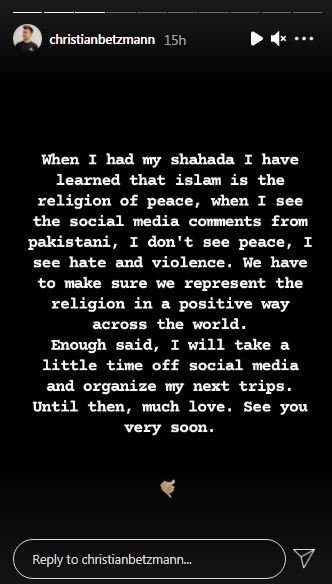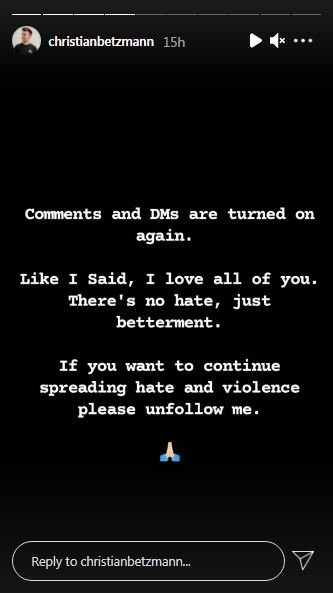 Have something to say about Zoya Nasir, Christian Betzmann split-up? Write in the comments.