Usman Ashraf, Bannu's Assistant Commissioner, and his wife, Natasha Rizwan held their Walima in an unconventional style with street children in a small celebration. The couple did this to encourage simple gatherings and to start a new wedding trend.
Read: Abdullah Qureshi Seems Sorry-Not-Sorry For His Problematic Behavior With Women
Their unique celebration has melted everyone's hearts and they're full of praises for the couple for being unusual in the most adorable way possible. Some of them have even sent prayers their way.
Reports suggest that the duo tied the knot a few days ago. Speaking in an interview with a private TV news channel, AC Bannu expressed that going by a large celebration during COVID times didn't seem like a wise decision, so the Ashraf and his wife decided to arrange an event with the ones who truly deserved it.
Read: If You Watch One Video Today, Make It Omar Farooq's Talk Team Video On Toxic Masculinity Following The Zahir Jaffer Case
Ashraf further explained that having friends and family over for weddings is extremely important, but one must never forget to include those who are often overlooked by society.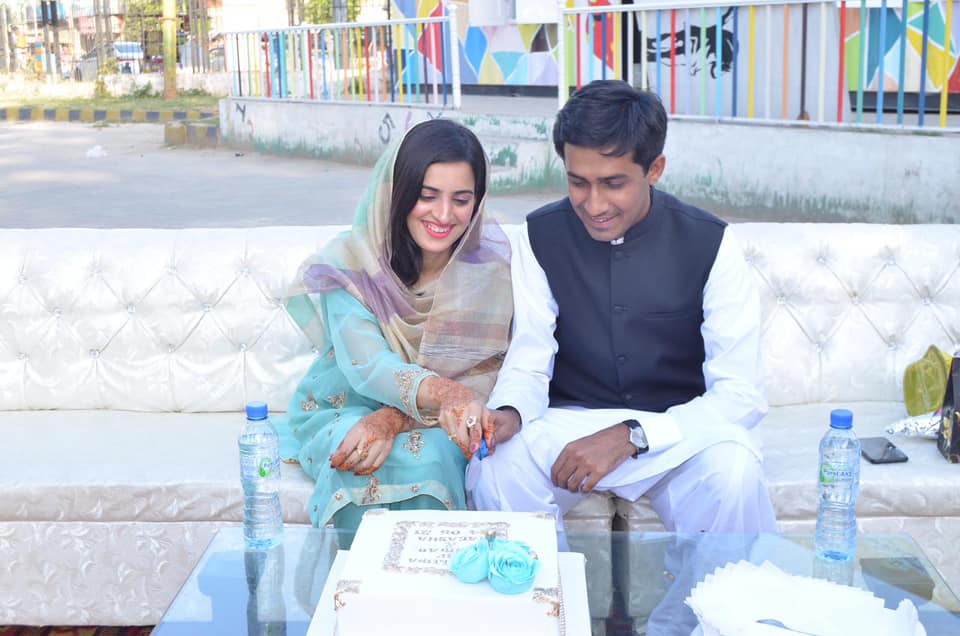 Usman's wife, Dr. Rizwan, had although wished for a lavish wedding, yet she went ahead with a low-key celebration with street children as this was special in its own way. She expressed that it was the best opportunity for her big day.
Read: Sherpas Finds The Bodies Of Legendary Muhammad Ali Sadpara, Snorri, And Mohr On K2 Mountain
Usman Ashraf and Natasha Rizwan both are of the opinion that one should avoid extravagance at weddings and opt for simpler rituals.
These two are definitely an example for millions who are unable to afford extravagant weddings. Only time will tell if people will follow in their footsteps and put an end to the custom of literally throwing away money at wedding functions.
Have something else to add to this? Write in the comments.