With two out of the three big releases (i.e. Teefa in Trouble and Parwaaz Hai Junoon) having been delayed, 7 Din Mohabbat In became the most awaited Eid release in Pakistan. Of course Moammar Rana's comeback vehicle, Azaadi and Javed Sheikh's directorial, Wajood were also released alongside 7DMI but they were mainly single screen offerings while the latter held appeal both for the masses and (for lack of a better term) the classes.
The trailer had promised a quirky comedy with sufficient doses of romance and supernatural humour. The actual film however, fell short of virtually all its promises.
What was 7 Din Mohabbat In about?
The movie is about a young lad, Tipu (Sheheryar Munawar) with exceptional manners and a heart that would put Mary Poppins to shame. However, his simpleton nature undermines his desire to win a woman's – any woman's – love.
Read: Review: Cake Is A Slice Of Life Film That Should Not Be Missed!
One day he comes across an old man who hands him a vase containing a djinn. The djinn, Dwarka Prasad (played by Javed Sheikh) strikes a deal with with Tipu according to which a woman with a mole on her face will either proclaim her true love for Tipu in seven days or else Dwarka Prasad will make him his slave for all eternity.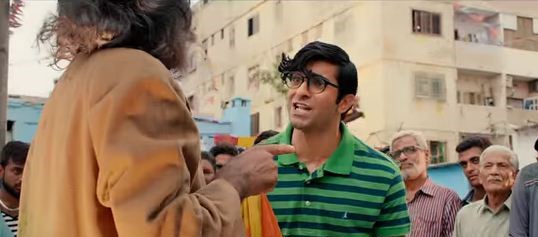 While Tipu madly goes around the city looking for love, his cousin, Neeli played by Mahira Khan (who lives with him and his wheelchair-bound mother) ceaselessly flirts with him, hoping to win his heart.
Tipu's quest to find "the one," punctuated with Dwarka Prasad's gimmicks to sabotage his efforts and Neeli's attempts to seduce Tipu pretty much summarize the gist of 7 Din Mohabbat In.
What works?
The film wonderfully captures Karachi. It embraces both its wondrous lights and its heaps of garbage; it's Urdu speaking residents and its Punjabi settlers; it's feminist sub-culture and it's drama queens.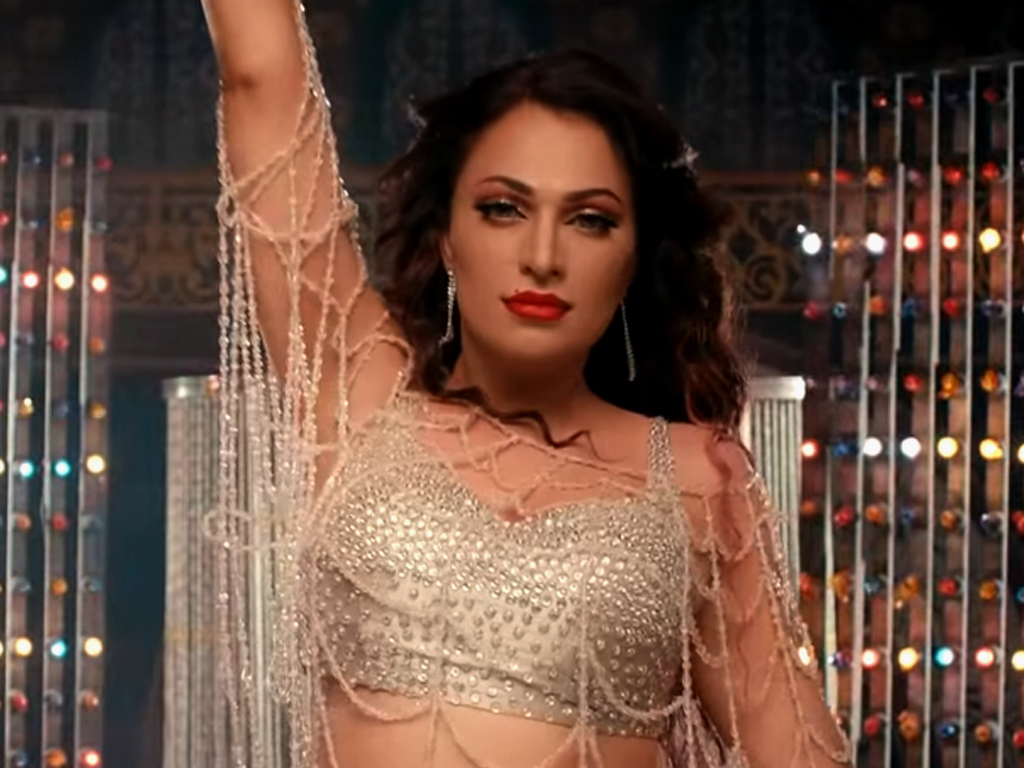 The movie also tries very hard to be socially responsible. In a  rare reference, the hero is shown successfully defending the honour of a transgender person. Two sub-plots tackle the issue of forced marriages.
Read: These Pakistani Films Will Hit The Screen In 2018!
The costumes and make-up are very well-done. From Javed Sheikh's many avatars to Mahira Khan's subtle but very pretty screen presence to Sheheryar Munawar's goofy get-up, the costume designer and make-up artists deserve a round of applause.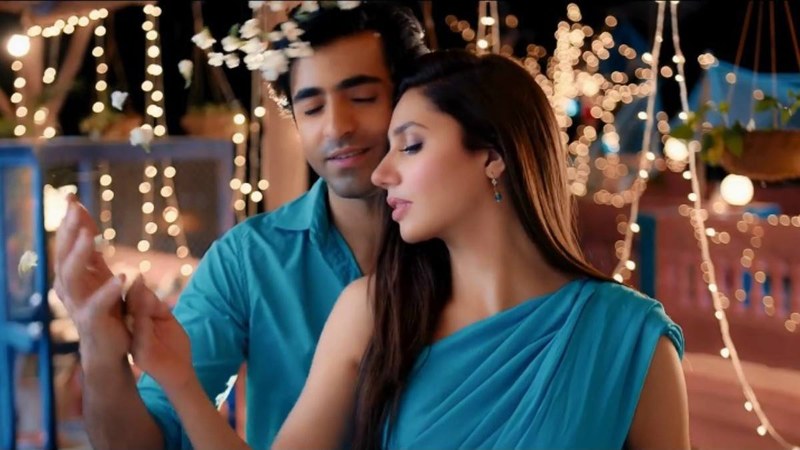 Rana Kamran's cinematography, too, deserves credit. He does complete justice to the subjects and sequences given to him, tastefully capturing them all for a satisfying 70mm experience.
What doesn't work?
There are many things that I want to put under this heading. However, what let down the film the most was perhaps how it was written. From the sketchy screenplay to the dialogues, 7 Din Mohabbat In is a victim of lazy writing.
Dialogues
At one point, Ghazala, a feminist character played by Amna Iilyas, returns to her mentor and says, "Jis jang ki shuruaat aap ny ki thi, auska ibtada mein karoongi." This literally translates to, "The war that you started, I will begin it!"
Read: 7 Pakistani Movie Dialogues That Have Become Part Of Our Popular Culture!
I'll leave it to you to make sense out of whatever that means!
Too many unanswered questions!
The writer does not delve on the back stories of any of the characters. When did Neeli become an orphan? Who were her parents? Why is her khala such a complete churail? How did the khala end-up in the wheelchair? Why was Sonu's grandmother telling Sonu that her chacha was forcing the marriage on her to takeover her father's assets? I mean isn't the chacha also the grandmother's son? Why would she speak so ill of her own son without at least once trying to mitigate the situation?
The biggest unanswered question was perhaps how did the sadhu baba's djinn help Tipu's case because quite plainly, he didn't!
Unforgivably Unrealistic
Then there are glaring lacunae like Ghazala being all dressed up and having access to a smart phone in prison! I mean, I understand that it was a supernatural comedy and we were not suppose to dig for logic but some things are impossible to digest and this was one of them!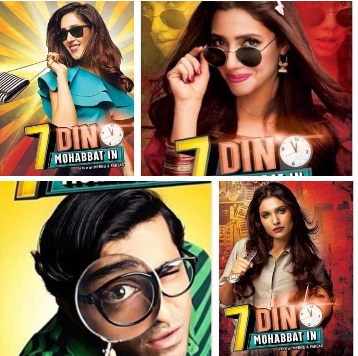 Half-baked humour
Admittedly, while some jokes did make me chuckle, none could make me – or the audience – laugh out loud. The jokes were half-baked as were the comic sequences.
There was immense potential in some scenes – e.g. the niswani bomb that made an appearance both in the beginning and towards the end of the film. However, the potential was ENTIRELY allowed to go to waste.
Instead, scenes that could have been wrapped up quickly (e.g. the climax sequence where Dwarka Prasad arrives to claim Tipu's soul) were endlessly dragged for no fathomable reason.
The captains failed the ship
And while one can go on criticizing the writer, truth be told, Meenu Gaur and Frajad Nabi (the director duo) are actually the ones who fell short of delivering an entertainer that otherwise held potential.
Acting?
Acting was certainly the saving grace of 7 Din Mohabbat In. While seasoned actors like Javed Sheikh and Hina Dilpazeer flawlessly owned their characters, Mahira Khan and Shehryar Munawar did not allow their star personas to meddle with their on-screen characters.
The surprise packages however, were Aamir Qureshi playing Neeli's gangster fiance, Naseer Kankatta and Mira Sethi playing the British born desi, Princess Sonu. Both the actors had brilliant screen presence, flawless dialogue delivery and an attribute that made me wish they had been given more screen time.
Verdict?
7 Din Mohabbat In is strictly a one-time watch that is unlikely to appeal to maturer audiences. Watch only because it's the better of the three options this Eid and because Pakistani cinema needs your support.
Rating: 2.5/5