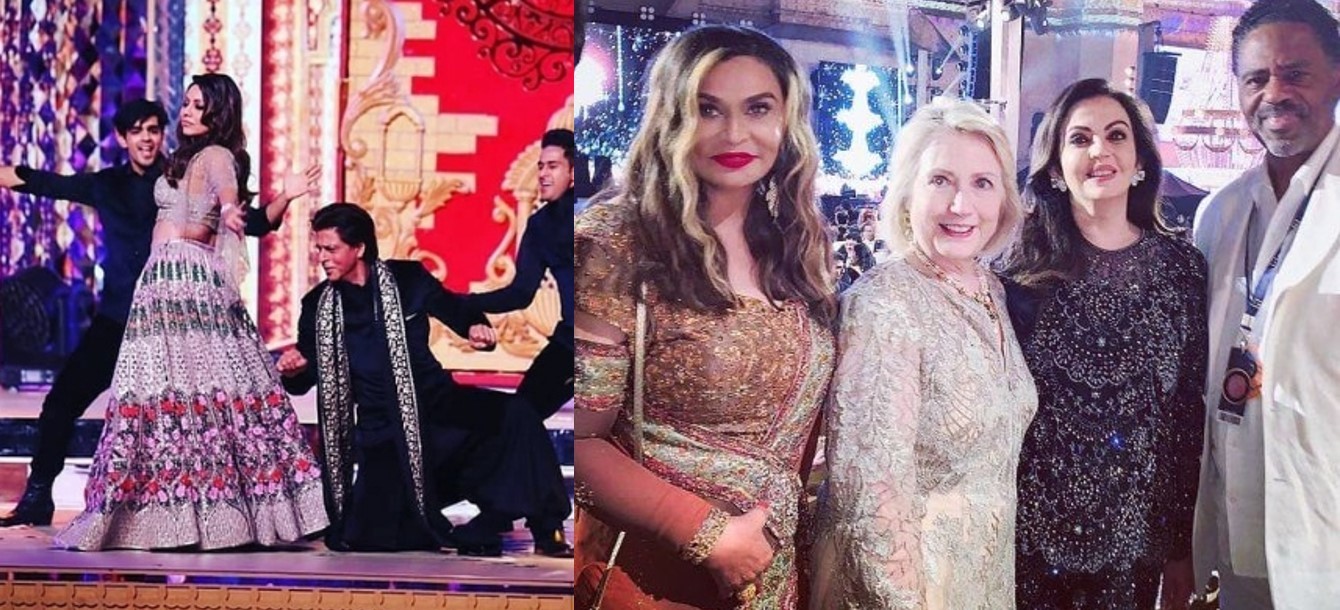 Thanks to the hundreds of pictures and the scores of videos that came out of Isha Ambani's sangeet ceremony a few days ago, literally the whole world knows that the Ambanis are marrying off their daughter.
We're very sure that you already know about the guest list that boasted everyone from Bollywood biggies such as Shah Rukh Khan, Aamir Khan and Salman Khan to high profile US politicians including former Secretaries of State, Hillary Clinton and John Kerry. Beyonce, of course was also roped in by the Ambanis to perform at the pre-wedding function.
Watch: Here's EVERY Picture You Need To See From The Extravagant NickYanka Wedding Ceremonies!
And while Isha Ambani and Anand Piramal are slated to tie the knot on Wednesday, videos from their grand sangeet continue to break the internet.
In a video that went viral on early Wednesday morning, Shah Rukh Khan, Aamir Khan and Abhishek Bachchan are seen shaking a leg with Clinton and Kerry.
Read: Pakistani Film, RAI – The Living Miracle Receives International Acclaim
While Hillary Clinton seems quite at ease following SRK's lead to indulge in some serious bhangra, Kerry seems a tad awkward, slowly slipping deeper into the background.
Aamir Khan, though dancing incessantly, seems content in one spot while Abhishek is seen gleefully gliding from one end of the stage to the other.
In the video you will also see SRK bonding with the youngest member of the Bachchan clan, i.e. 7-year-old,  Aaradhya Bachchan.
And now, we'll leave you at that and let you watch SRK and Aamir Khan shake a leg with Hillary Clinton and John Kerry for yourselves!
SRK dancing with Hillary Clinton, John Kerry and other guests, gracing the event with his charm. ❤️ pic.twitter.com/nC9s5SWeYg

— Shah Rukh Khan Universe Fan Club (@SRKUniverse) December 12, 2018