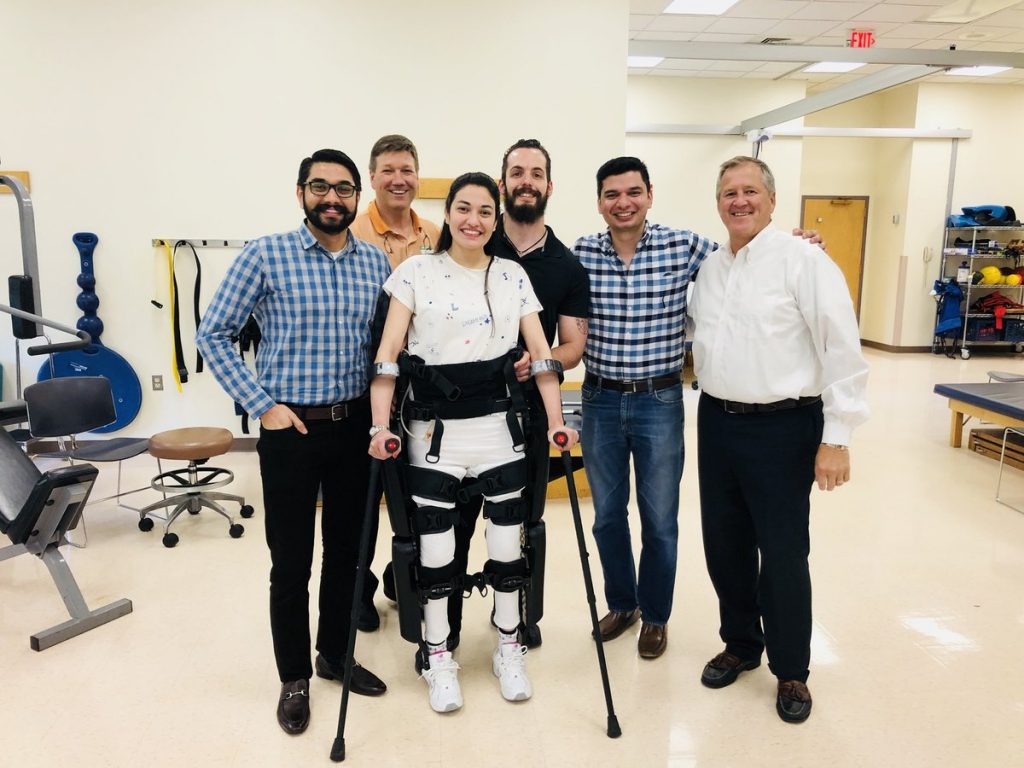 Muniba Mazari is one of the most inspirational Pakistanis we know of. Almost a decade ago, Mazari had been left paralyzed following a car accident.
Many in her state would have resigned to their fate and allowed depression and despair to define the remainder of their days. However, Muniba Mazari, like a true warrior fought all odds to become a source of hope and inspiration for people all over the world.
A gifted artist, inspirational speaker and television personality, Mazari nurtured her talents and answered her true calling only after the tragic accident!
Read: The Case Of Muniba Mazari: Are We Incapable Of Seeing Others Prosper?
Her perseverance and strength in the face of paralysis has made her one of the most beloved Pakistanis across the globe. It is not surprising then that Pakistani Twitter erupted in celebration when Muniba Mazari tweeted a photograph in which she was standing on her two feet for the first time in ten years!
Big Day for us siblings! 😀👊🏻 @Zulfiqar_Mazari @SarfrazMazari #Standingtall after 10 years! 🙏🏻 @ReWalk_Robotics Thank you so much for making this happen! pic.twitter.com/dTSAgICsqs

— Muniba Mazari (@muniba_mazari) May 18, 2018
"Big day for us siblings!" she captioned the picture, referring to her brothers who have stood by her all these years, being the biggest sources of strength.
As soon as the tweet went out, Muniba was greeted with congratulatory messages from friends and fans alike.
Read: 15 Stephen Hawking Quotes That Will Continue To Inspire Generations
Many celebrities came forward with wonderful words of love and encouragement, celebrating this brilliant milestone in Mazari's life.
The brave representations, one step at a time!!!! ❤️❤️❤️congratulations @muniba_mazari this is huge!!! https://t.co/vTGLXKZ6rl

— MAWRA HOCANE (Hussain) (@MawraHocane) May 19, 2018
Muniba has been standing on her own for a long time. This is an added victory and blessing by Allah! Alhamdolillah:) https://t.co/KqJBRbEdn6

— Nadia Jamil (@NJLahori) May 19, 2018
Wow saw this. Many congratulations and more power to you @muniba_mazari pic.twitter.com/h1eF2Pv8Xl

— Shehryar Taseer (@shehryar_taseer) May 19, 2018
Thanks to science.
"She became one of BBC's 100 most influential women in the world when she was on wheelchair but now ,muniba mazari will be able to walk….Thanks to Re walk robotics". pic.twitter.com/dC20SKO6zg

— Owais Ishaq (@owais_ishaque) May 19, 2018
From all of us here at Bolo Jawan: YOU GO GIRL! Lots and lots love!