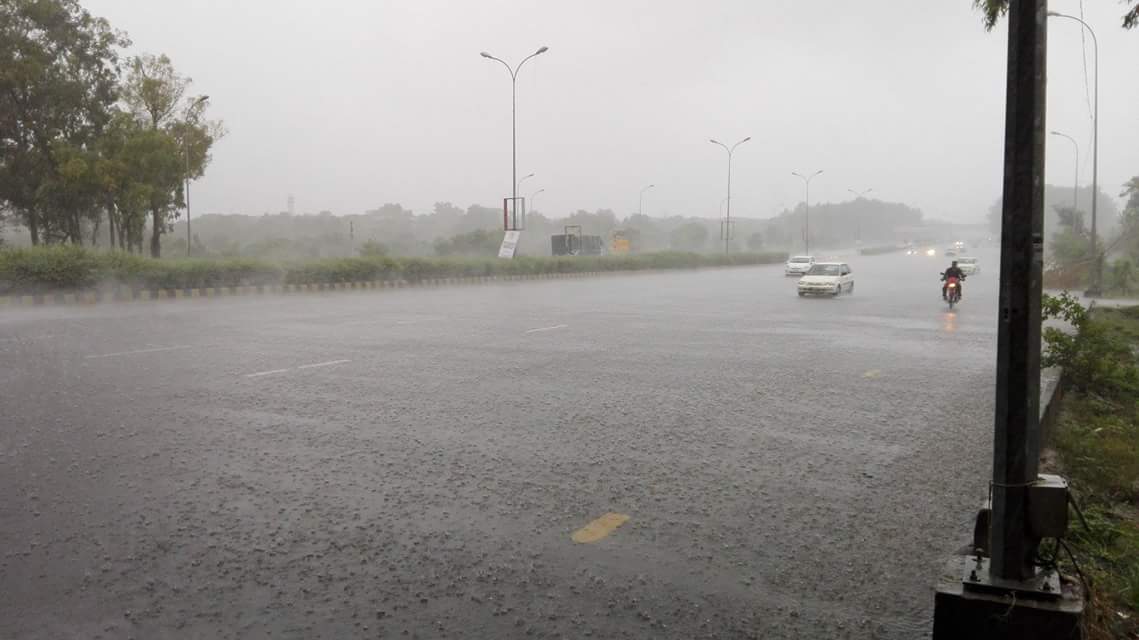 I came to Islamabad from Karachi only a few months back. Obviously, there were quite a few adjustments that I had to make during the period. One of them was to forget the charm of sea and acclimatize with the rain that the city offered every now and then.
On a number of occasions particularly, during the monsoon season it would be really hot and humid in the federal capital. Just as I would begin to think that after all not much was different between the two cities, the sun would smile at me and hide behind the clouds. The clouds then would laugh a little for me to know that I was wrong.
However, the weather during the last two weeks has been really disappointing. It was as if Rachel would say to Monica, "The days are the hardest but then the nights come and they are as hard as a day."
Before going to bed I would look for some good news in the weather forecast. Still, with no rain in sight I would go to sleep hoping that the weather forecast must be wrong. However, the day before yesterday there was finally some good news. It was to rain the next day. The entire night I wondered how the city would look with rain around.
A few hours later though my alarm rang! Well at least it seemed that way initially but in reality it was thundering clouds that woke me up in the morning. Before I could even open my eyes completely, I got off the bed and rushed to the terrace (with of course a lot of stumbling). There it was! The special scent that I had been waiting for!
It filled my soul with freshness. All of a sudden I felt free and felt closer to God as I had been praying for this blessing and He had heard me. Right when things were about to get spiritual, the foodie in me took over and my brain, my heart and my stomach began to scream, "Pakora Time!"
Towards the end of the day I decided to settle the score with my friends in Karachi and posted a few pictures of Islamabad with rain around. Moreover, I kept telling them that the pictures only provide a slight glimpse of how beautiful the city actually looked. They thought I was saying it to make them jealous but in reality I was just being honest!