Eid is almost upon us, Insha'Allah! I believe most of us are now in the process of finishing our Eid shopping by buying those last minute items that we couldn't get hold of earlier.
From clothes and shoes to haircuts and accessories, there's something that almost everyone needs to buy before Eid to complete his or her shopping.
Read: 5 Fun Places To Hangout On Chand Raat If You're In Islamabad!
Shopping itself is a fun activity and these last-minute run downs in the markets make it even more enjoyable!
However, while some might have deep pockets, for a lot of us, shopping means remaining within a budget.
So, let's go for a spin in Islamabad to see which less expensive places can we go to for our last minute Eid shopping!
G-10 Markaz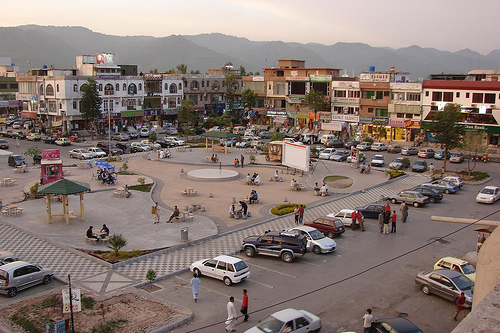 When we talk about things on a budget, G-10 Markaz takes the cake.
For ladies, it's a shopper's paradise with everything from clothes, and foot wear to jewelry and beauty salons available at bargain prices.
Karachi Company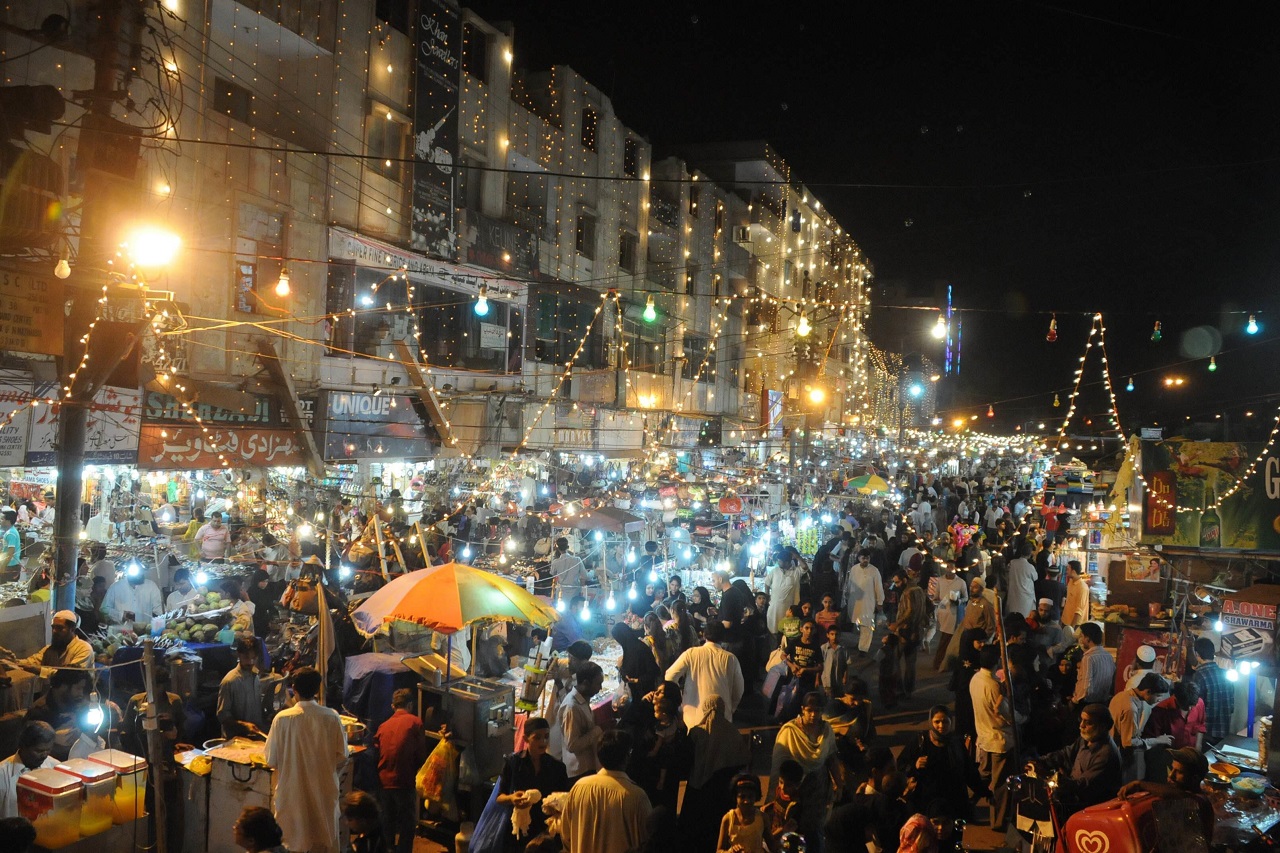 Karachi company is by far the biggest market in Islamabad right now and it is also your one stop solution to everything! But do keep in mind, it is the busiest place having the biggest crowd in Islamabad on chand raat.
Read: 3 Things You Can Relate To Only If You're A Chand Raat Person!
If you do go there this chand raat then keep in mind that it will be almost impossible to find a parking spot, you will bump into people, people will bump into you and the loud chatter will hurt your ears.
On the bright side, you can shop for your entire family without feeling financially drained!
Peshawar Morr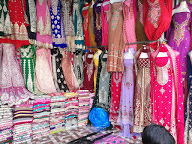 Peshawar Morr is one of the oldest inexpensive places in Islamabad. True, that it has lost its "highly crowded status," over the years but enough people still frequent it to create a traffic jam. Walking on the footpath is no easy task either with scores of people coming from both directions.
However, if you don't mind being part of a rather disorganized crowd and need to buy ready-made clothes or footwear then you will find multiple options in Peshawar Morr that will prove helpful.
Also, if you fancy a nice dinner after shopping then there are numerous low-cost restaurants where you can have quality food.
Aabpara Market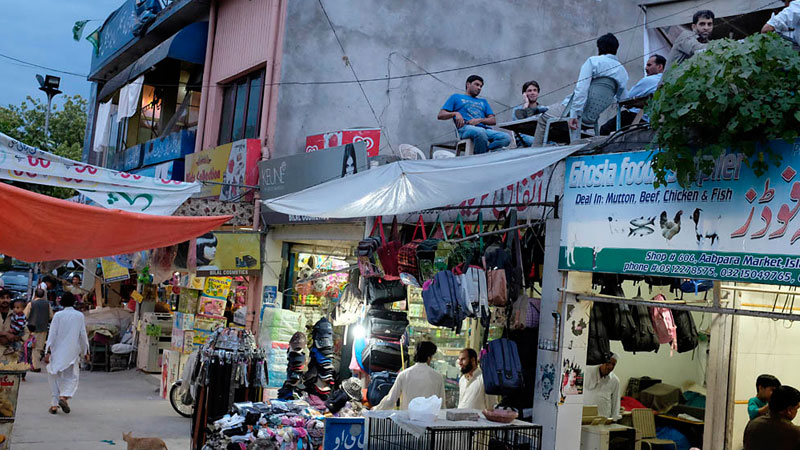 Aabpara market is probably the oldest commercial zone of Islamabad. Located on the left side of Khayaban-e-Sarhadi in sector G-6, it never loses its charm.
Aabpara is mostly known for the shops having a variety of food items and fresh juices but if in need you may also visit to do your last minute Eid shopping at very low rates.
G-11 Markaz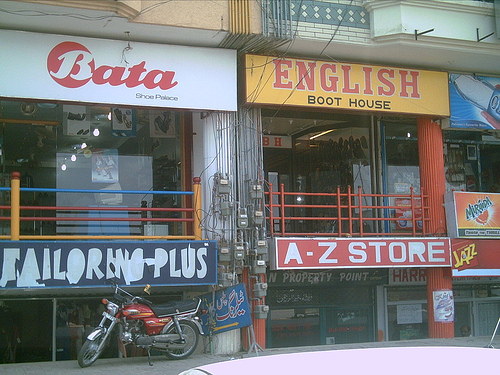 G-11 Markaz is merely a child among the commercial hubs that we've shared earlier. However, it has quickly taken heed of consumer needs with a variety of outlets offering everything from food items and crockery to clothes and footwear.
The rates offered at most shops are quite reasonable so there is no harm in giving G-11 Markaz a shot!
Read: 3 Pakistani Films Clashing On Eid 2018 Can't Be Good For Business
In fact, chand raat is quite a happening time there, with the mehndi stalls and the lighting making the place joyful.
Have you completed your Eid shopping? Can you share more places in Islamabad we can go for shopping at affordable prices? Comment below!