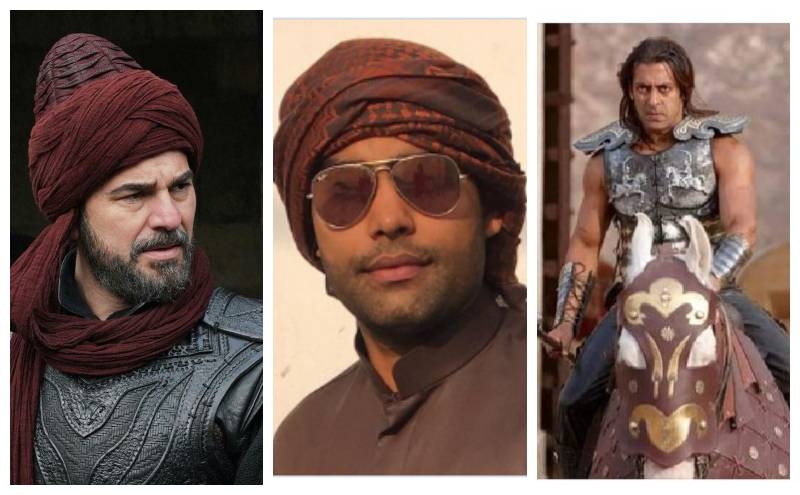 Oh well! No one can beat desis in their meme game, not even Dirilis: Ertugrul! And so these memes are even better than the series itself.
13 "You've downloaded the wrong Ertugrul" memes that will definitely make your day!
1. The Ertugrul scene exclusively for Pakistanis by Pakistanis!
2. I bet you've already watched this episode!
Haven't you?
Also Read: 13 Funny Memes After Video Of The #ColonelKiBiwi Went Viral
3. Introducing the man who gave Ertugrul horse riding training sessions!
4. This kid >>>>> Ertugrul
No one can argue otherwise!
5. A rare visual of Ertugrul and his soldiers practicing for the fights ahead!
6. You're a true Ertugrul fan if you're done with this part already!
7. Okay if this ain't Ertugrul then who is it?
8. Now this is the episode we all were praying for in our hearts!
Also Read: Osman Khalid Butt & Gohar Rasheed Disagree With Yasir Hussain's Opinion On Ertugrul Ghazi
9. Umm, okay now I'm actually confused!
10. And all this time I thought I was done watching the season!
Also Read: 18 Quarantine Tweets & Memes To Help You Keep Your Count On Track
11. Okay, I'ma go cry now!
How can this not be the right one???
12. Here's a BTS video that no one has seen before!
13. Ugh, Finally! Found the right one!
Share your favorite Ertugrul memes in the comments below!