Memes, one of the most important contributors of popular culture, kept internet abuzz throughout the year all over the world. The case of Pakistan was not any different. Infact, a discernible increase in the popularity of social media fads has been seen in Pakistan; reason why every other day we have a new meme taking over our timelines.
Also Read: Wrap-up 2017: 5 Pakistani Dramas That Made Headlines In 2017
Having said that, there were some memes which remained our favorite throughout the year and chances are that they will brighten up our next year as well. Here is a list of 10 best memes which marked 2017 for Pakistani meme-lovers!
Also Read: Wrap-up 2017: Top Grossing Pakistani Films
1. Boss Maine Aapko Bola Kya Hai?
First up is Waqar Zaka's notorious one liner which he used as a counter-argument when he was being beaten black and blue by some drunken guy outside a restaurant in Karachi. The statement soon caught up trolls' attention and thus, memes started making rounds.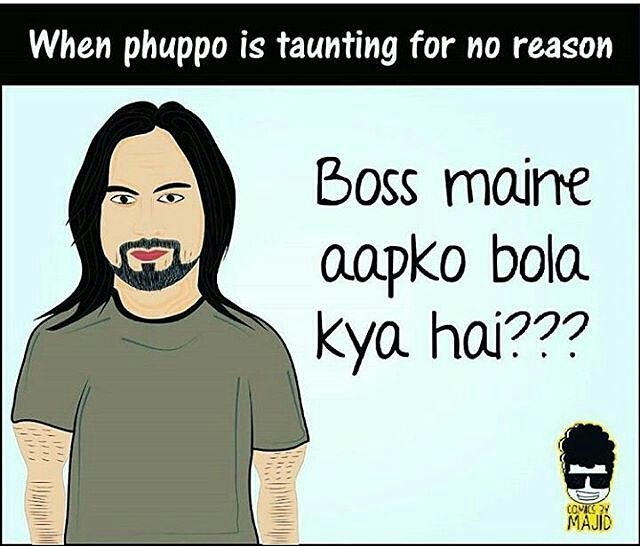 2. Salt Bae
An international meme featuring famous Turkish chef Salt Bae whose speciality is not any cuisine but the animated gesture he makes while sprinkling salt. (I know right! World is a weird place.)
Also Read: Wrap-up 2017: How Donald Trump Used Twitter
Pakistanis soon had their own take on it which made way for a new local fad.
Also Read: Wrap-up 2017: 7 Defining Moments In Pakistan Cricket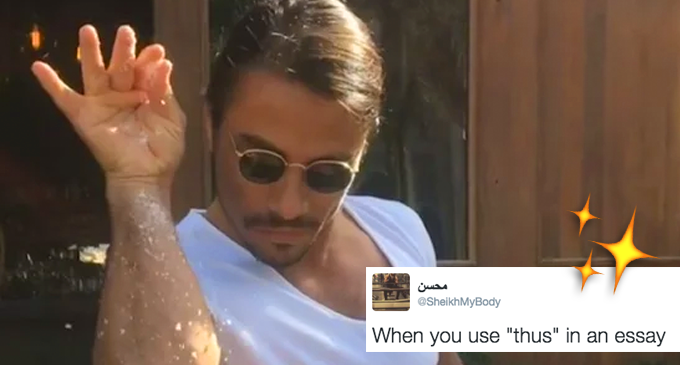 3. Kohli Nahi Hota Tujh Se Chase!
If you are a human being, a national of Pakistan, have access to internet and you breathe, then there is no way you would have missed out on memes that went viral post Pakistan's victory against India in ICC Champions Trophy tournament earlier this year.
Also Read: Wrap-up 2017: Powerful Images That Defined Pakistan
Hashtags like #MaukaMauka and #NoIssueLeloTissue were seen all over the place. However, one meme that has well stood the test of time is none other than Kohli Nahi Hota Tujh Se Chase, a liner hooted by one of the spectators at Virat Kohli during the final match.
While Kohli didn't pay any heed and handled the situation gracefully, the statement soon paved way for hilarious and almost nonsensical couplets which sounded somewhat like these…
4. Dil Garden Garden Ho Ria Hai
This man became the voice of every excited soul brimming with joy and amusement. His feelings regarding heavy downpour which had hit Karachi after a long dry spell, his quintessential Karachiite accent, wacky selection of words and hysterical expressions gave Pakistani meme-brigade the fodder that they needed to entertain and engage people. Here, have a look!
5. Roza Rakho Jee
Going viral in Ramzan, the video of a boy singing his way into schooling people to observe fast and calling out those who use illness as an excuse for exemption from this religious duty made rounds over the internet because of the entertaining content it offered. The track was soon followed by a rush of numerous funny memes.
6. Gayen Arahi Hai Bhagti Hui
Anday-wala burger famed reporter made headlines in 2017 again with yet another comical incident during his snippet recording when a cow ran into the crew. I hope he continues his legacy and gives us new meme next year as well.
Also Read: Tweet Review: Arth – The Destination vs Rangreza
7. Aray Bhai Bhai Bhai…..
Another instance of recording going terribly wrong but this time from across the border! Shahid Alvi was about to conclude his critical piece on injustice and corruption in Nagar Palika when suddenly he found himself falling flat on his face and the crew rushing to rescue him with the exclamation, "Aray bhai bhai bhai…"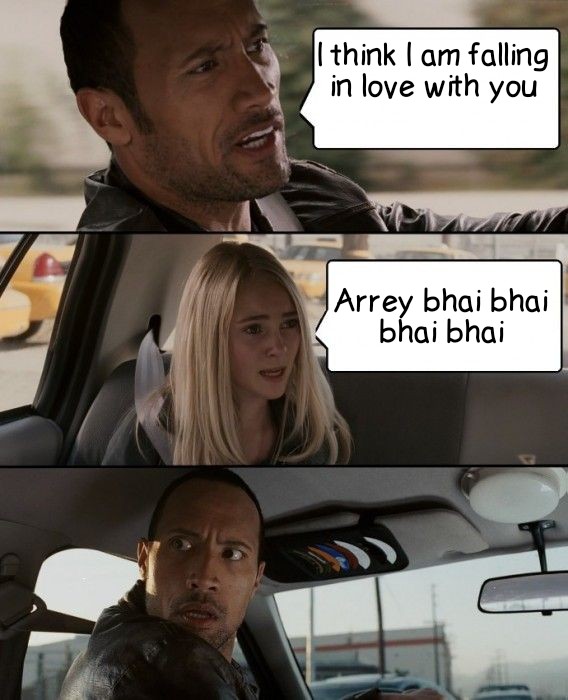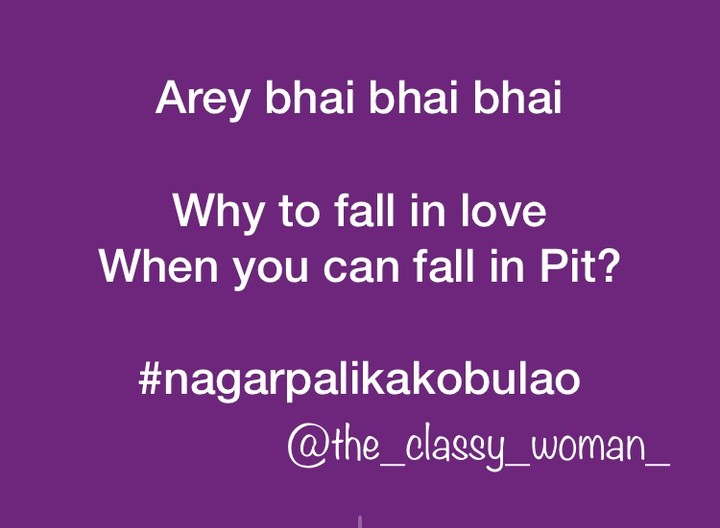 8. Main Hoon Qadri Sunni Tan Tan Tana Tan
The video of Zeeshan Qadri, a Muslim cleric, reciting Naat resurfaced after 6 years and spread like a wildfire.
Although Zeeshan Qadri came out with an apology after following the development but the Tan Tan Tana Tan meme epidemic is too difficult to contain now.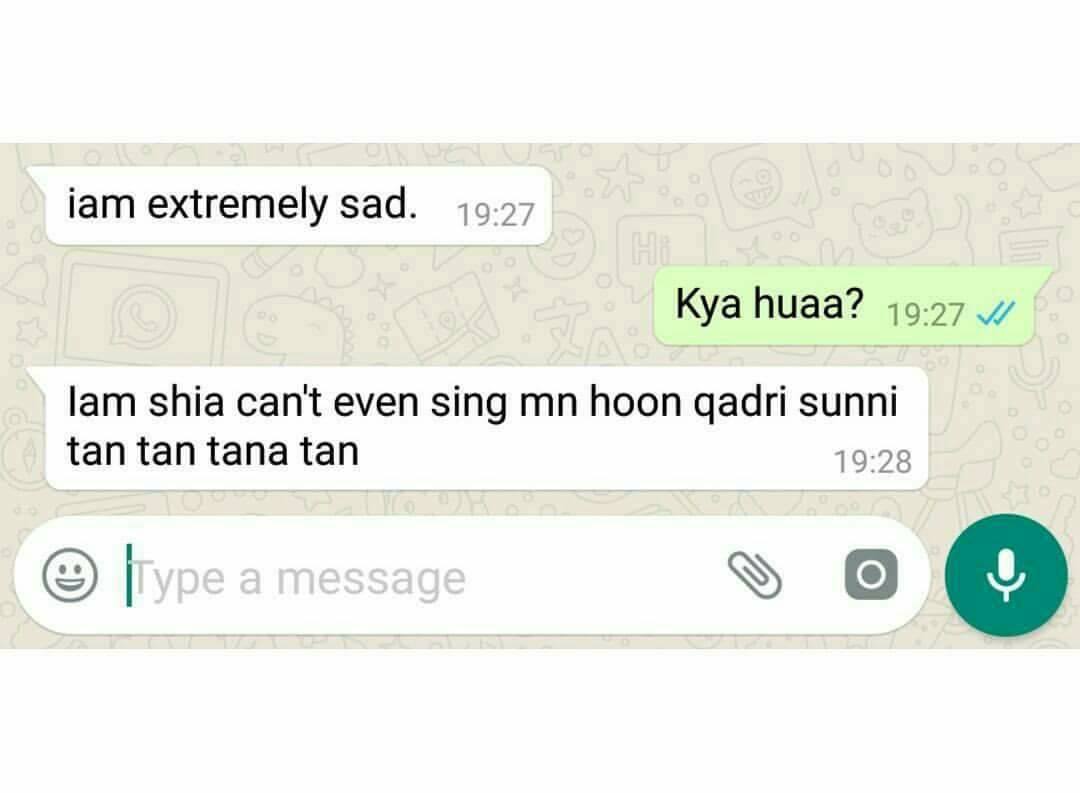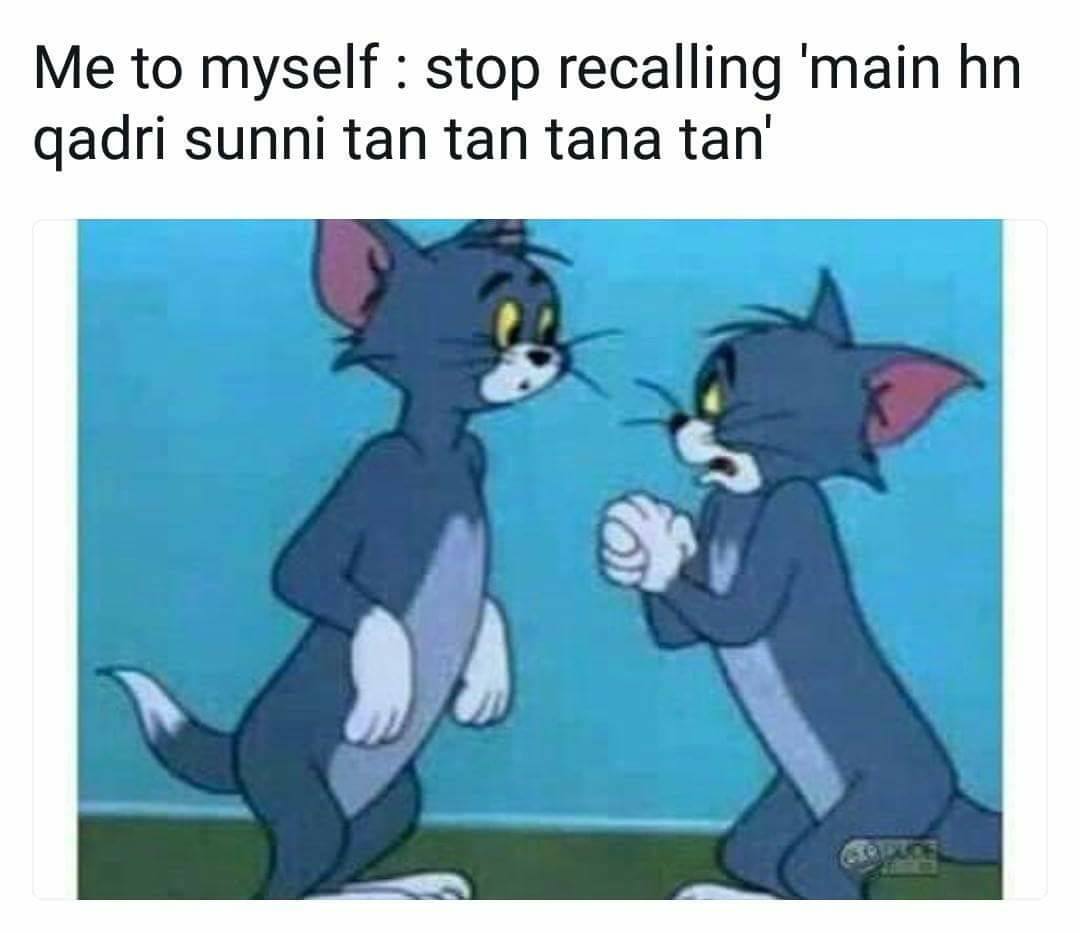 9. Mirchein Lagti Hain/Sab Dollar Ka Chakkar Hai
The Tan Tan Tana Tan fever was not over yet when two more such videos appeared on our timelines making rounds because of obvious reasons.
Also Read: Ali Aftab Saeed Of Beygairat Brigade Does It Again With This Satirical Number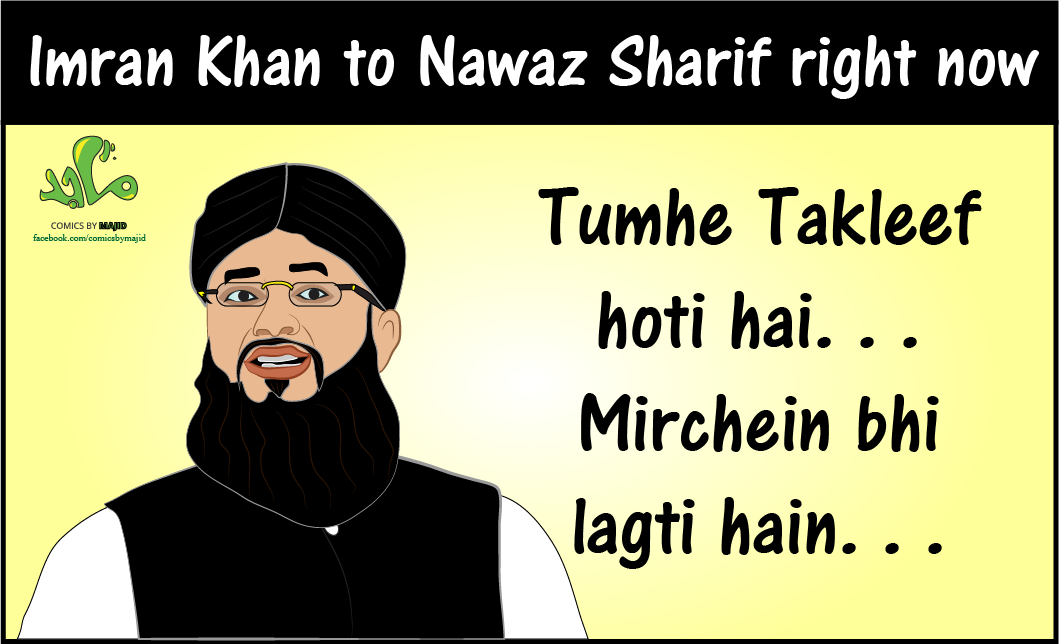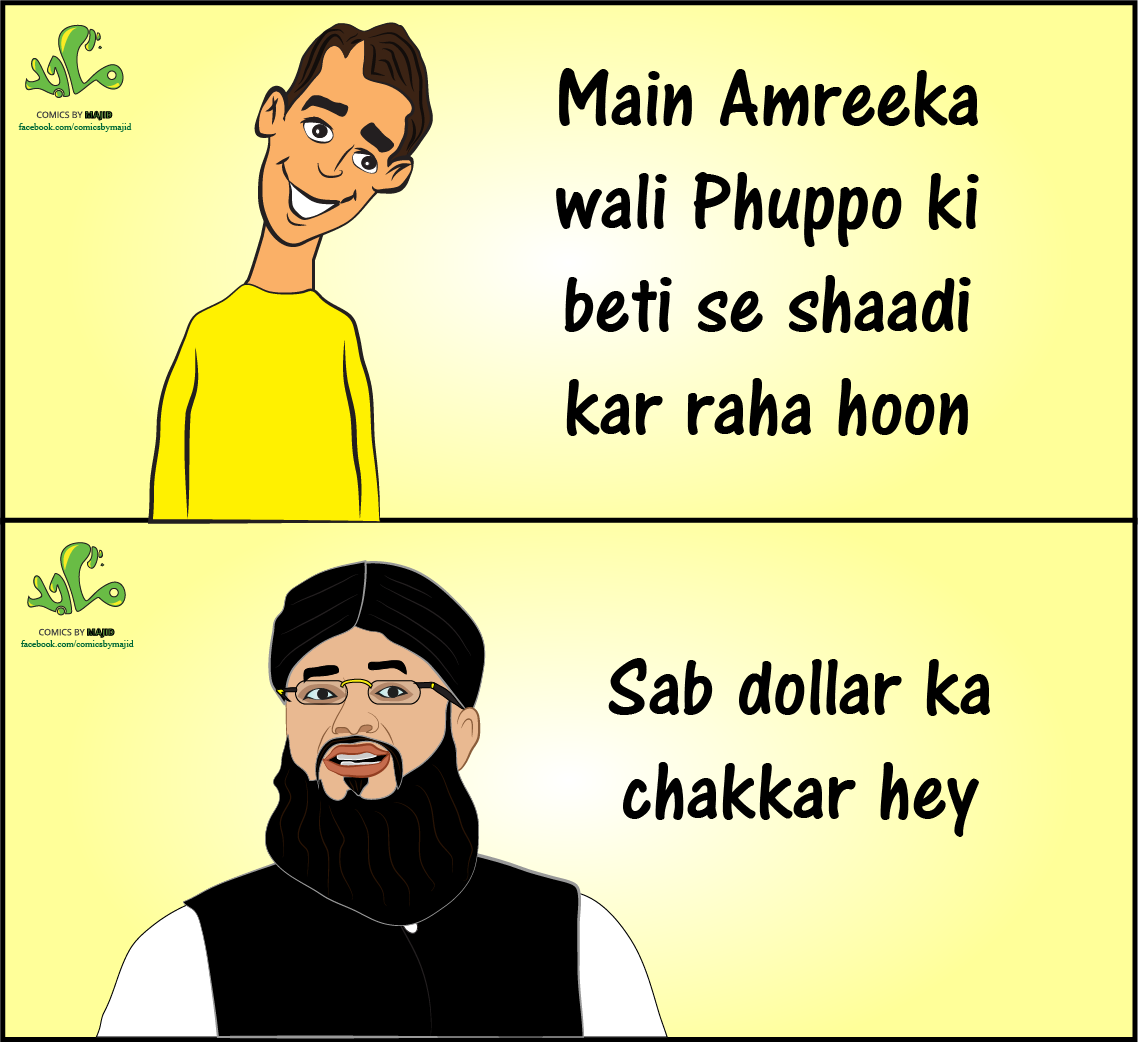 10. Viruskha Selfie
The latest and most rib-tickling fad features Anushka Sharma and Virat Kohli's honeymoon selfie being photo-shopped by Pakistani fans with some very interesting backdrops. Take a look for yourself.
For those who are thinking about the exclusion of Uncle Majboor, Kamlesh and Ijaz Saab from the list, there is a difference between funny and disturbing content.
Also Read: Film And Sports Celebrities Wish Anushka Sharma and Virat Kohli
That's it folks! These were the memes that made 2017 an entertaining year for Pakistanis. Concluding on the note that may 2018 bring more humorous and laughable moments for us to exhibit our creativity and wit!