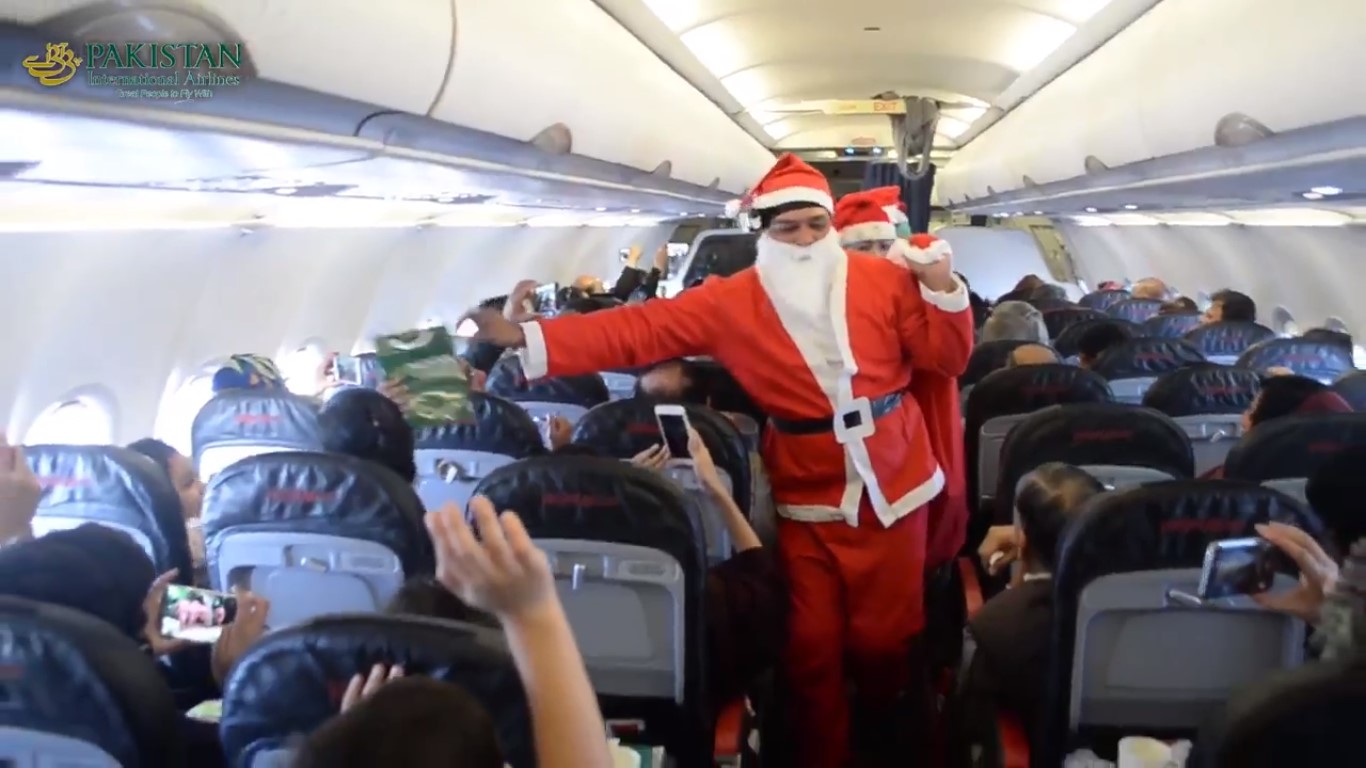 Yesterday, on Christmas eve, Pakistan International Airlines (PIA) surprised the passengers on-board its flights by spreading some Christmas cheer.
Also Read: Wrap-up 2017: Powerful Images That Defined Pakistan
A PIA team member, Peter Inayat dressed up as Santa Claus, gave out gifts and goodies to the passengers, especially the kids. "Santa Claus" of course had his team of elves with him in the shape of cabin crew.
Also Read: Wrap-up 2017: 5 Pakistani Dramas That Made Headlines In 2017
In the video that PIA shared through its official Twitter handle, we can see happy passengers accepting gifts. Some passengers looked pleasantly surprised, while others could not stop grinning. We also see a few people happily making videos on their cell phones. The addition of Jingle Bells in the background just adds to the festive feel!
Also Read: Wrap-up 2017: Top Grossing Pakistani Films
Given that 2.6 million Pakistanis are Christians, it melt our hearts to see that at least one state organization was celebrating Christmas in its true spirit.
Hats off to PIA for doing something out of the ordinary to spread Christmas cheer among its customers!
Also Read: Wrap-up 2017: 7 Defining Moments In Pakistan Cricket
From Team Bolo Jawan, Merry Christmas 'ya all!
In the spirit of sharing joy our Senior Flight Purser, Peter Inayat dressed up as Santa and with the help of the cabin crew gave out gifts & goodies. And we got the best present of all,a bunch of happy passengers🎅🏾Happy Christmas 🎄 to everyone celebrating!! #PIA #ChristmasEve pic.twitter.com/1HFMQE0ROc

— PIA (@Official_PIA) December 24, 2017