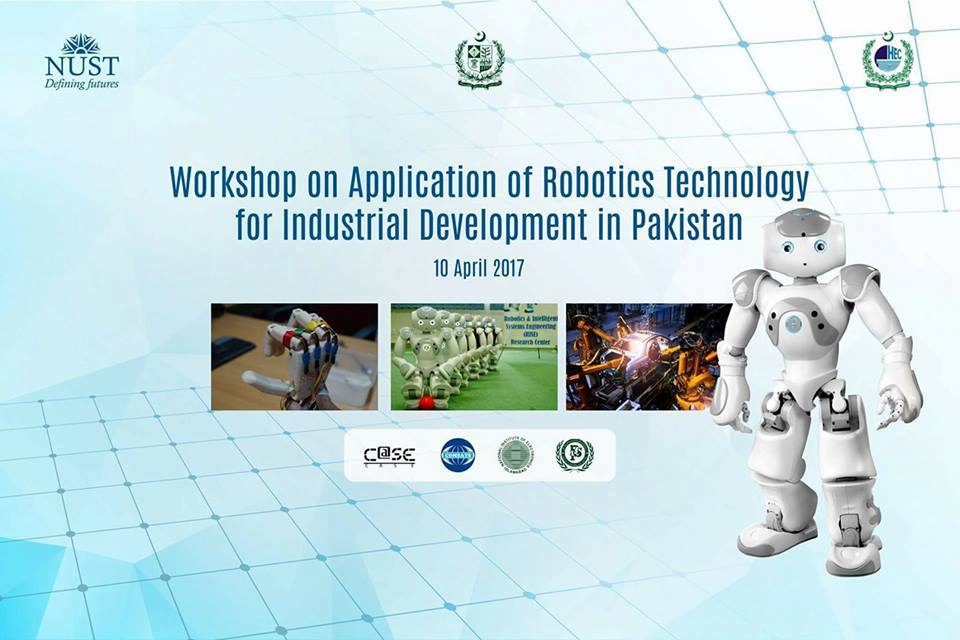 Ministry of Science & Technology, Government Pakistan initiated a workshop on "Application of Robotics Technology for Industrial Development" in National University of Science and Technology (NUST).
In the inaugural session of the workshop federal minister for science and technology Rana Tanveer Hussain, highlighted the significance of robotics and artificial intelligence in this age. Secretary for the concerned ministry Fazal Abbas Maken, was also present during the event and while sharing similar views explained that the specific objective of the workshop was to encourage industrial sector and services sector towards adopting robotics based automation for production purposes.
Recently, Bill Gates in his publication titled "A robot in every home" laid emphasis on the fact that by the year 2025 at least in the developed world, there will be no homes without a robot! He writes, "I can envision a future in which robotic devices will become a nearly ubiquitous part of our day-to-day lives."
In the same article he further adds, "I believe that technologies such as distributed computing, voice and visual recognition, and wireless broadband connectivity will open the door to a new generation of autonomous devices that enable computers to perform tasks in the physical world on our behalf".
Keeping the aforesaid in mind, it is obvious that the initiative deserves a lot of appreciation and it is extremely important for both the government and the private sectors to organize more of such activities in order spread awareness among the masses.
If Pakistan is to compete at the international level then it is important for its citizens to familiarize with the emerging global trends now. Otherwise, a decade later, we will have more catching up to do than what we would be able to manage.