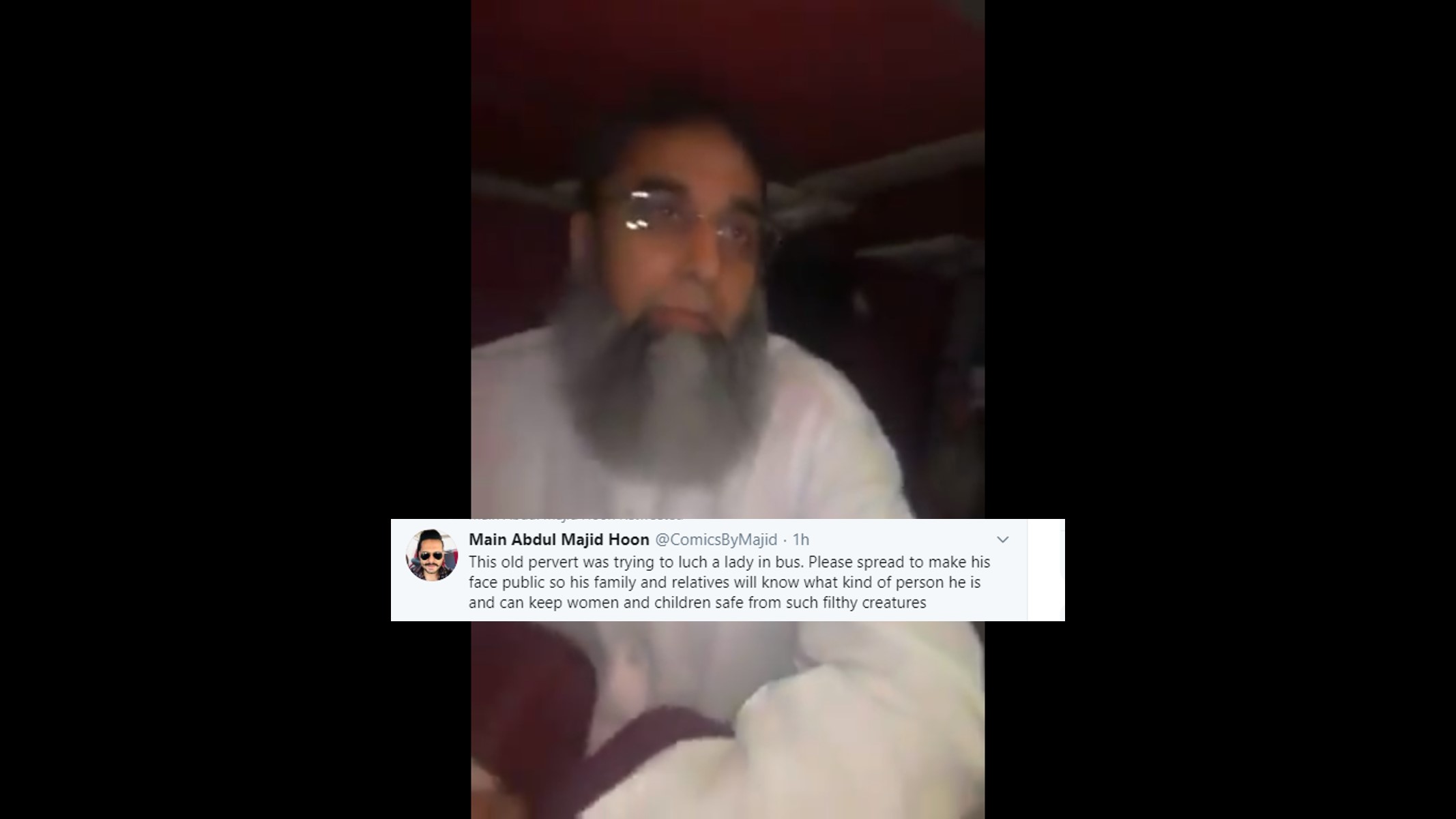 A video recently went viral in which a middle-aged man who had harassed a female passenger aboard a bus was confronted by her and how!
The video begins with the face of an otherwise normal-looking, middle -aged man sheepishly staring into the camera. Simultaneously, a woman can be heard in the background angrily demanding an apology from him.
"Say sorry! Say sorry!" demands the woman's voice in the background.
As soon as the man opens his mouth to say something, she lands a gigantic slap on his face forcing him to shrink back into his seat.
Read: Why Did It Take Sofi So Long To Change Her Statement In The Meesha Shafi – Ali Zafar Sexual Harassment Scandal?
Up until then the viewer is still a little confused. However, the ambiguity is at once cleared when the woman is heard saying, "Remember this slap the next time you think about harassing another girl!"
It is at that point that the man finally begins to apologize.
"Now you apologize?…Constantly touching my back! CONSTANTLY TOUCHING MY BACK," roars the woman as she begins to incessantly slap the pervert.
The video was first posted by blogger Abdul Majid who asked his followers to spread the video "…so his (the pervert's) family and relatives will know what kind of a person he is…"
The video has since been shared on many other Twitter handles.
Read: An Honest Doctor From Sheikhupura Returned Rs. 3.5 Million To Punjab Government & You Need To Know The Shocking Reason Why!
This is certainly not the first time a man has harassed a female passenger aboard a bus; but this was perhaps the first time a woman confronted this old, perverted man and that too on camera! Great going sister!
Have something to add? Share your views in the comments below.