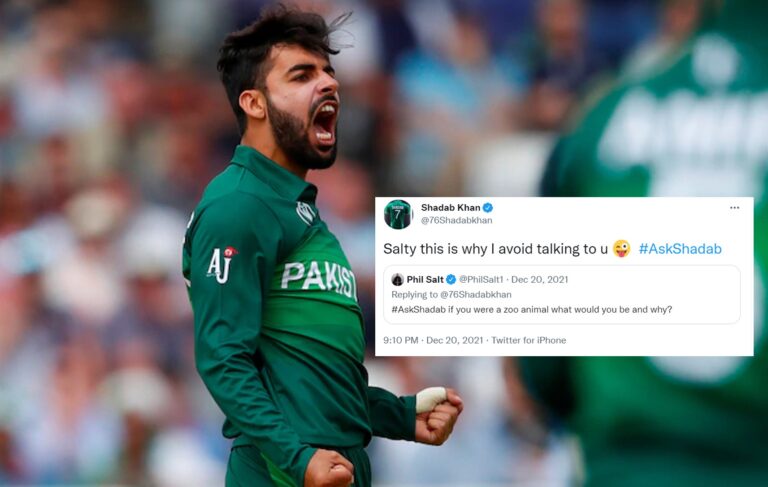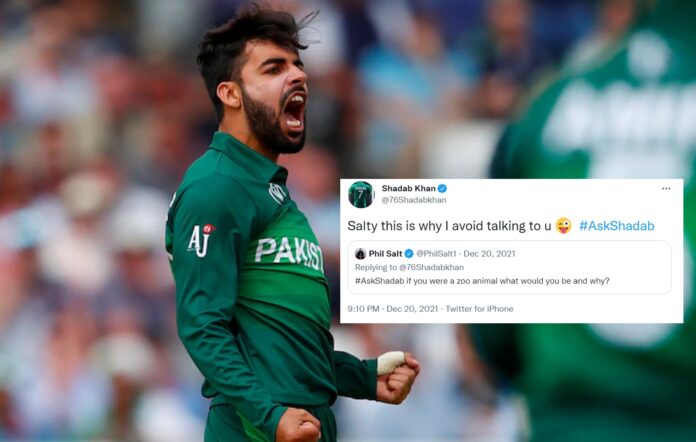 Pakistani cricket sensation, Shadab Khan, decided to give his fans a chance to direct their questions towards him in an #AskShadab Q&A on Twitter.
During the entire #AskShadab session, the all-rounder responded to all sorts of questions ranging from his cricketing prowess to his personal life!
And it wasn't just his fans who enjoyed the session, but even international cricketers, like Phil Salt joined in on the fun!
Pakistani opener wa, Sharjeel Khan was most interested to know when Shadab would tie the knot. In his response, Shadab said,"Sharjeel bhai aap he baat kaar lain ab number send karta houn."
Fans had an Everest worth of questions on the Pakistan Super League (PSL), with a user asking the all-rounder's opinion on Shaheen Afridi leading the Lahore Qalandars.
There were also questions about Shadab's own PSL loyalties.
Shadab Khan also conveyed that his favorite captain for the seventh edition of the PSL would be the former Pakistan skipper Sarfaraz – who has been representing Quetta Gladiators since the first season.
Questioning about his temperament on the field, a fan asked why Shadab, at the time becomes "rude…especially with juniors." To this Khan replied he "never" was rude on the field and the juniors were like brothers to him.
Ummmm…acha.
Journalist Imran Siddique was curious about Shadab referring to Sarfaraz Ahmed as "kaptaan" even now that he's no longer the skipper.
Shadab's response: "My teacher will always be my captain."
Paglay rulaye ga kia? 🥺
If you have any questions from the cricketer, perhaps you should use the #AskShadab hashtag and ask away. You never know, he might actually respond!