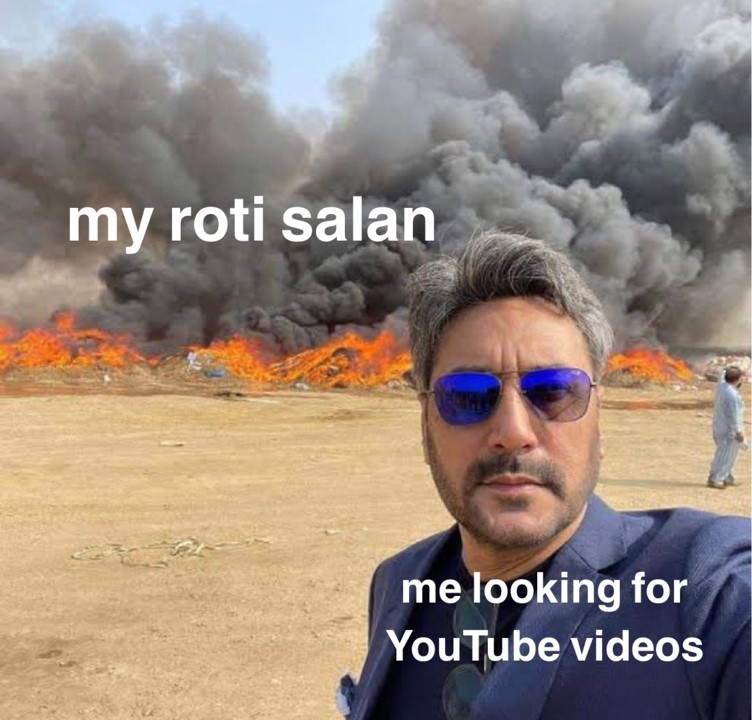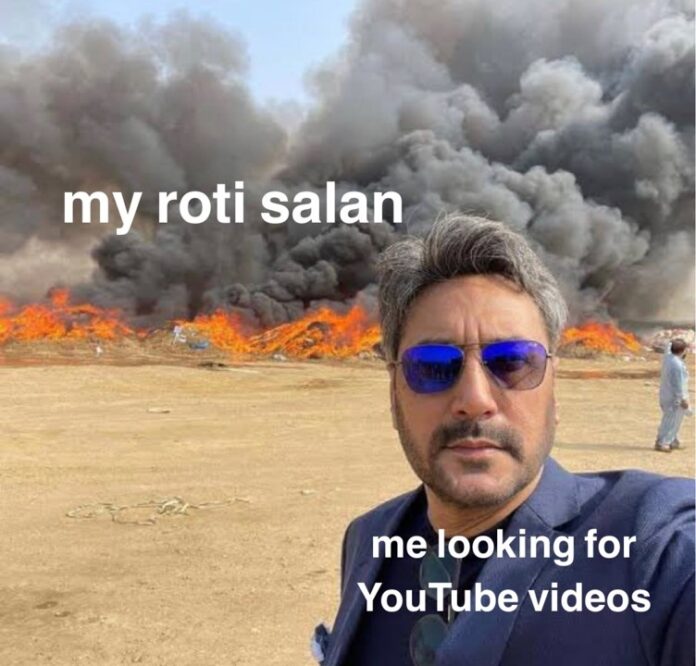 There are a few lucky Pakistani celebrities who always make it to the headlines whenever they post a picture on any social media platform. Ace television actor, Adnan Siddique, is one of them. His charming personality always seems to find a way to capture the Pakistani imagination – and that's saying a lot because he's been around for no less than three straight decades!
He's once again breaking the internet and the picture in question this time is from the site of an Anti-Narcotics Operation where heaps of liquor and drugs were trashed and later burnt during – for lack of a better word – "event." The image became instantly viral and within no time, the meme-er community flooded social media with content that genuinely made my day!
Along with the picture, a video of Adnan Siddique participating in the destruction ceremony of confiscated goods also went viral. Even the actor took to social media and shared a post about the same.
Read: TikTok Got Unbanned Again In Pakistan & Of Course Memes!
Not just the memes even their captions were super funny. From Babar's supremacy to Imran Khan's Ghabrana Nahi Hai and mental health to education, Twitter was in no mood to let this golden opportunity at humor slip by without exhausting every bit of ammunition it had in store.
Read: Akshay Kumar Becomes A Target Of Hilarious Memes After The Pakistan Vs India Match
Some of the memes were so spot-on that it only made sense for them to go viral in their own right! 
Social media users were of course extremely thankful to Adnan Siddique for volunteering himself as the first profoundly hilarious meme of 2022.
While we've all been laughing insanely at the Adnan Siddiqui memes, here's hoping that the actor also found a reason to laugh out loud after seeing himself plastered all across Pakistani social media!