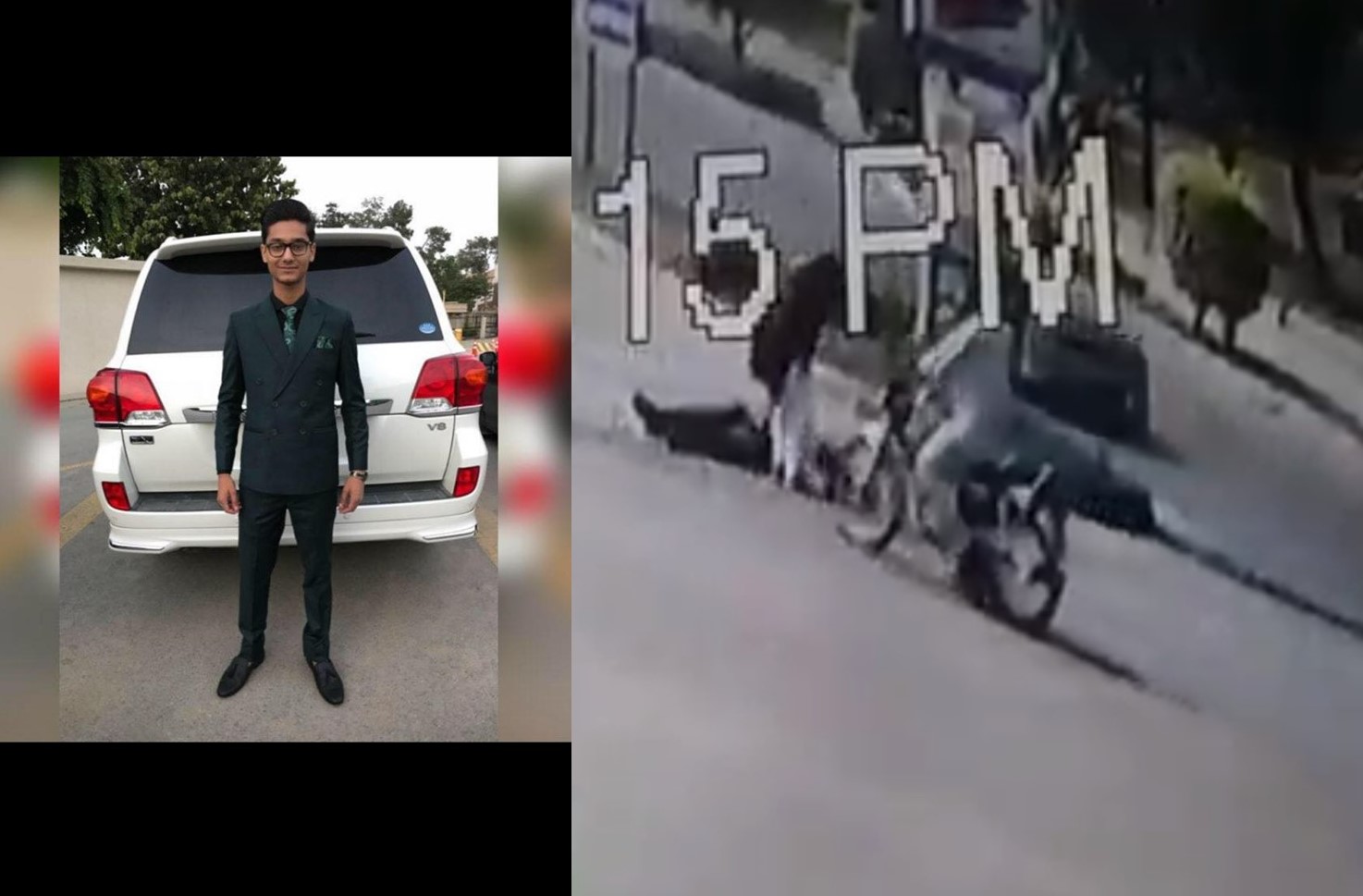 A few days ago, an incident of a young man running over a resident of DHA 2 Islamabad after a verbal spat on the road went viral. The CCTV footage that was posted and cross-posted across hundreds of social media handles only added to people's shock and anger.
Read: DHA 2 Islamabad Resident Runs Over A Young Man After Argument On The Road; Victim In ICU
The fact that the victim, Ali Rasheed Chughtai is the father of a two-month old baby girl has further left Pakistanis deeply agitated with the alleged culprit, M. Ahmad Zubair Awan.
What Bolo Jawan has learnt about the DHA 2 Islamabad Incident
Bolo Jawan spoke with a close family friend of the Chughtai family on Wednesday and learnt that Ali Rasheed Chughtai was still in the ICU with little change in his condition. "He slips in and out of consciousness and is having trouble remembering why and how he ended up in the hospital," it was shared.
Read: After 19 Years In Prison, Wajihul Hassan, A Blasphemy Convict, Is Finally Acquitted By SC
On the other hand, M. Ahmad Zubair Awan, after going into hiding was finally brought back to Islamabad. He is currently on bail and not behind the bars as speculated on social media.
A mafi-nama might be in the offering
As per another source an out-of-court settlement has been reached between the two families and will soon be announced.
However, this has been denied to those close to the victim's family.
What is your opinion about this incident in DHA 2 Islamabad that left Pakistan shocked? Share your views in the comments below.