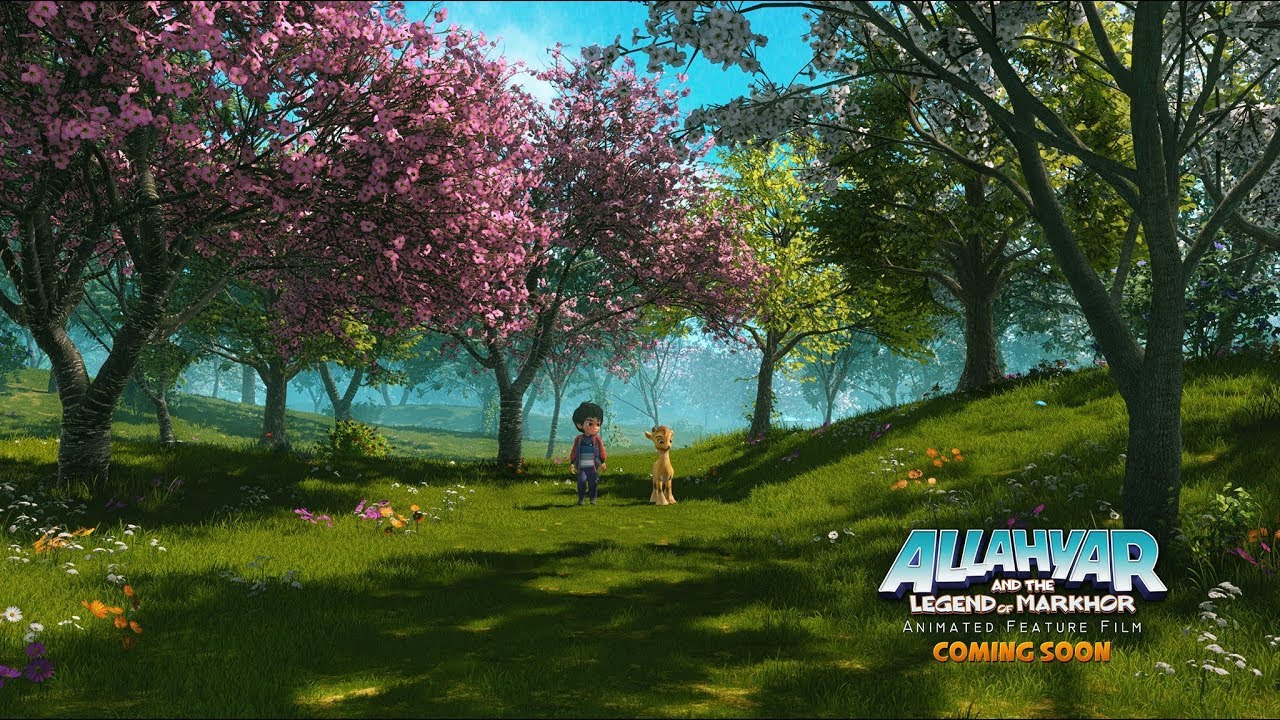 We recently met with the brilliant team behind the awe-inspiring animated feature film, Allahyar and the Lengend of Markhor (AYATLOM).
In this exclusive interview Team Bolo Jawan caught up with the Director and Writer, Uzair Zaheer Khan, the Production Head, Usman Iqbal and the Animation Director, Azfar Jafri.
Also Read: This Awe-Inspiring Teaser of an Upcoming Pakistani Animated Feature Film has Got Everyone Excited for its Release!
Answering a question, Uzair Zaheer shared, "We started 3rd World Studios, Usman Iqbal and myself because we wanted to produce animated films."
He said that Allahyar and the Legend of Markhor was among the several ideas that they had discussed but ultimately AYATLOM became their first venture together under 3rd World Studios.
Also Read: The Teaser of Parchi Makes for One Wicked Gangster Flick!
We were really curious to learn about the story behind the animated feature film but understandably the director wanted to keep the suspense alive. He did however, share that AYATLOM was a conservation themed adventure film that would have enough humour and music to keep the audiences entertained.
We then asked Team AYATLOM why they had chosen to pick an old name like Allahyar (literally meaning, "Friend of Allah") for the protagonist. To this the director replied that they loved its meaning and that we would understand how its also relevant to the story once we see Allahyar and the Legend of Markhor for ourselves.
Also Read: Trailer Out: The Glassworker – Pakistan's First Hand Drawn Anime Movie
Uzair Zaheer Khan also shared that a lot of effort has been put into ensuring that AYATLOM has a very authentic Pakistani feel to it. He believes that at the end of the day audiences will find this animated film to have a very patriotic flavour.
The second trailer of Allahyar and the Legend of Markhor was released yesterday and it has only made the wait for the film all the more difficult for us!
Until the movie releases, enjoy Episode 2 (Part I) of The Pakistani Venture. The video does not only feature our candid chit chat with team AYATLOM but there's also some behind-the-scenes footage from the film to spike your excitement.
Watch this space for more on Allahyar and the Legend of Markhor in the coming weeks!
Interview by: Amna Kareem
Director and Production Lead: Afshar Iqbal
Cameraman: Zeeshan Khan
Production Manager: Shakeel Bhatti