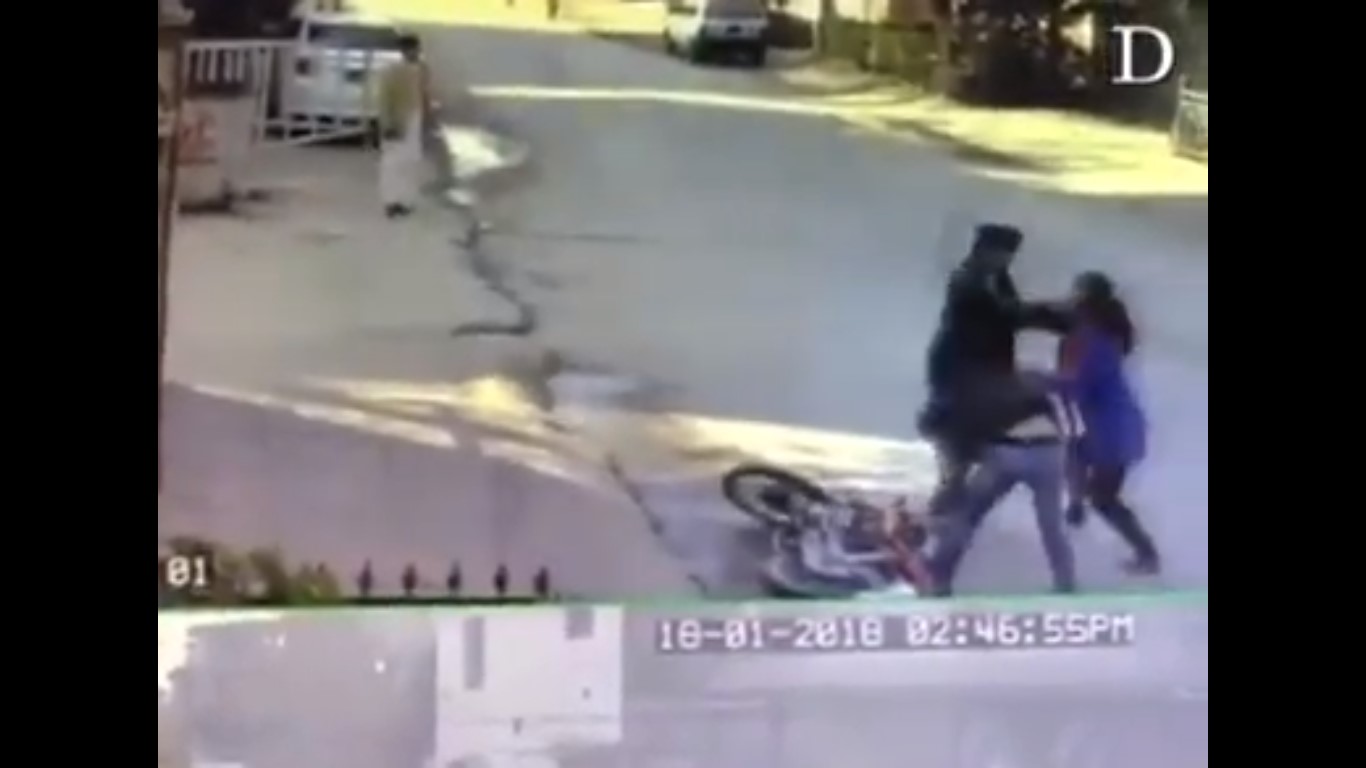 We know the Pindi boys very well. We know they like one-wheeling in bumper-to-bumper traffic and we know they like colourful T-shirts that say, "My life, my way." We know they are rowdy and we know they are famous for picking a fight at the drop of a hat.
Also Watch: All That is Wrong With This Viral Video
But how many of us have stopped to wonder about the phenomenon that is the Pindi girls? We know very little about this specie, not because we're not interested but simply because the Pindi boys have been hogging the limelight all these years.
Also Watch: Social Experiment#2 | Pakistanis' Take On Love And Arranged Marriages
However, it's time to change that; it's time to make way for the Pindi girls and it all starts with this specific lady with exceptional punching skills!
A video came out yesterday where two guys on a motorbike tried to snatch a pedestrian's purse. The biker manning the two-wheeler lost balance and a few feet away from the scene of crime, the bike toppled.
Also Read: Super Uncle Is Breaking The Internet With His Cool Biker Dude Moves
Not one to entertain shock, the Pindi girl in question quickly ran up to the purse snatchers and immediately began pushing and shoving the men. Shocked at being manhandled, the criminals are literally seen in the video appealing to others on the road to intervene and save their sorry bottoms!
Also Watch: This Desi Guy Rolling In Snow & Enjoying Winter Abroad Will Surely Make Your Day!
We're sure the goons had no idea what they were getting themselves into when they decided to snatch this Pindi girl's purse. Unfortunate for them, she was no ordinary woman and knew how to teach these street criminals a lesson they'll remember for the rest of their lives. As Shakespeare himself said, "Hell hath no fury like a Pindi girl scorned!"
Way to go Pindi girls!