I am pretty sure that by now you would have heard a lot about the first season of Islamabad Eat held last weekend. In case you haven't, here is the link to All You Need To Know About Islamabad Eat 2017; day 3 was no different. However, this article is not about what went right or wrong; rather it's about how did a Karachiite's experience of Islamabad Eat 2017 go. But before I delve into it, we first need to establish certain facts.
First of all and most importantly, as much as I love the capital for all the memories it has given me, admit it or not when it comes to food industry Karachi and Lahore are way ahead of Islamabad; be it in quality or quantity. Now, reasons can be many (including limited range of eateries available here) and it's better that I leave this topic to a native Islamabadi who has more knowledge of the city. The whole point of drawing this comparison is to establish the fact that it is unfair to expect Karachi or Lahore quality food and service from a food outlet in Islamabad.
Secondly and on the same lines, it is true that an average Karachiite tends to miss the food of their city more than their family. Unlike in Karachi, expressions like delicious yet economical can never be used for any restaurant cooked meal in Islamabad. The fact that pulao is sold here in the name of biryani is enough to put off any sane Karachiwala/Karachiwali. Thus, have no doubt; eateries in Isloo discernibly disappoint a quintessential foodie hailing from Karachi most of the times.
Thirdly and the last, most of the Islooiites are well-aware of the above facts and feel okay in admitting them; simply because a city can't be good at everything. So cut it a slack guys, the reason why I built this whole premise before going straight into my review!
Now that I have made my point and expect you to read the following review within the above context, let's have a look at how Islamabad Eat 2017 tasted to a Karachiite!
Note: The following list includes food outlets that managed to gather the most attention and appealed to my general taste in food.
1. Spicy Garlic Wings From Wingitt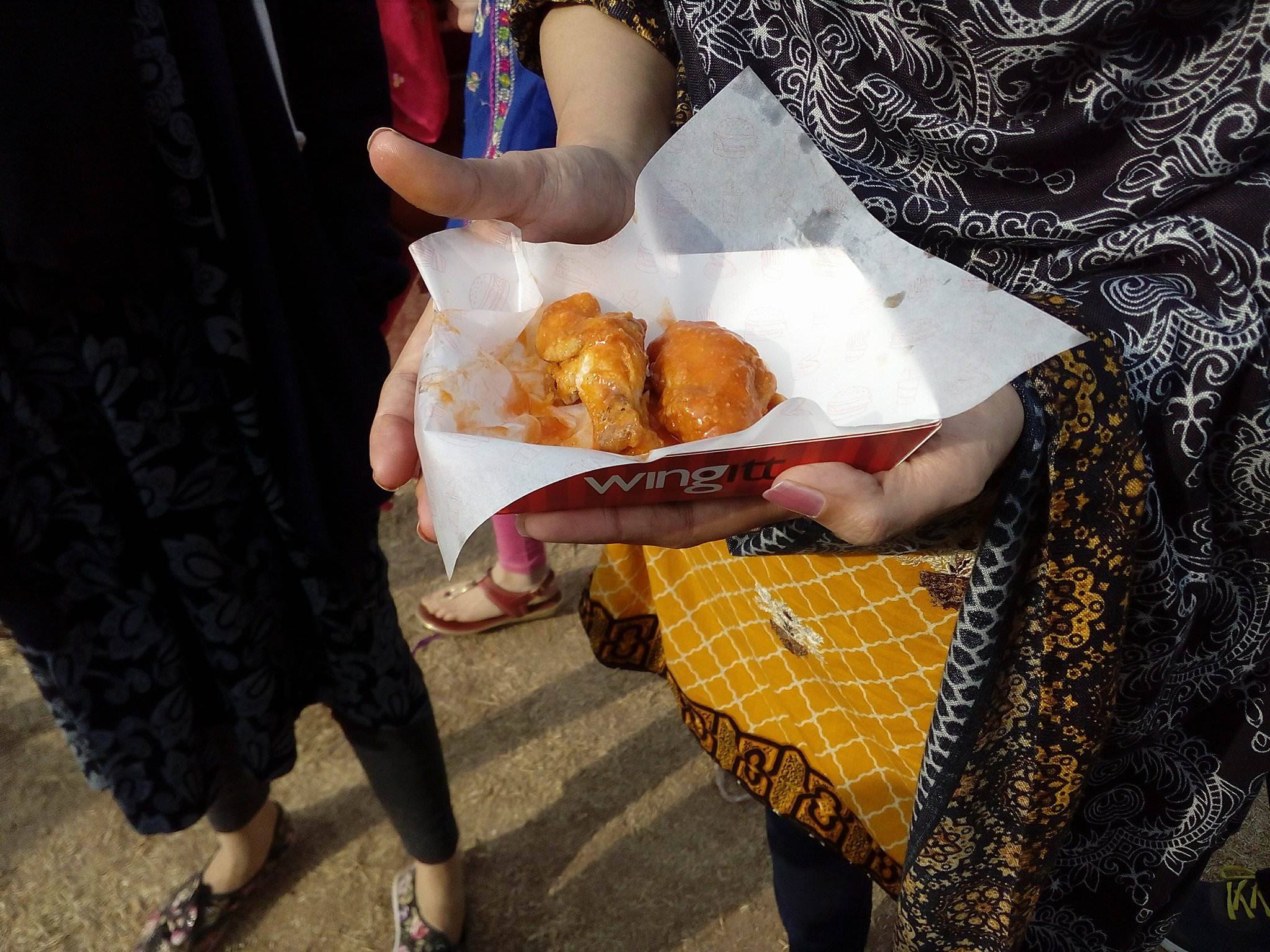 Prior to my visit to the festival, I did a lot of research on the food outlets participating in the event and the reviews about them on certain Facebook groups. The name which got the most applause was Wingitt, a Karachi based eatery "co-incidentally". So, without a doubt the stall became my first stop where I devoured spicy garlic wings. A little too spicy for my taste but trust me they were finger licking good and stood up to the hype.
2. Makai Ki Roti & Sarson Ka Saag, Halwa Puri, Chollay & Aloo Bhujiya, Lassi From Chattha's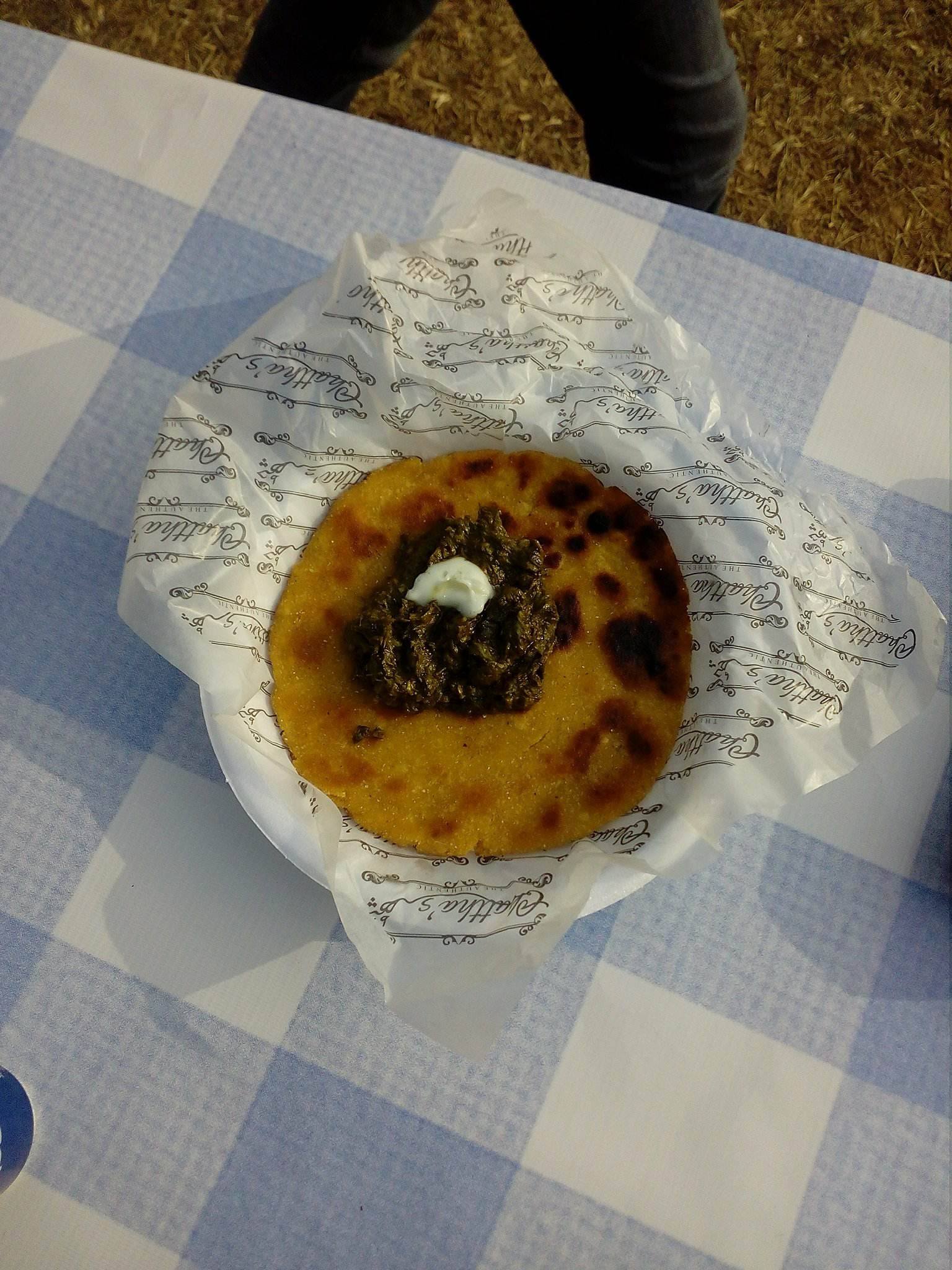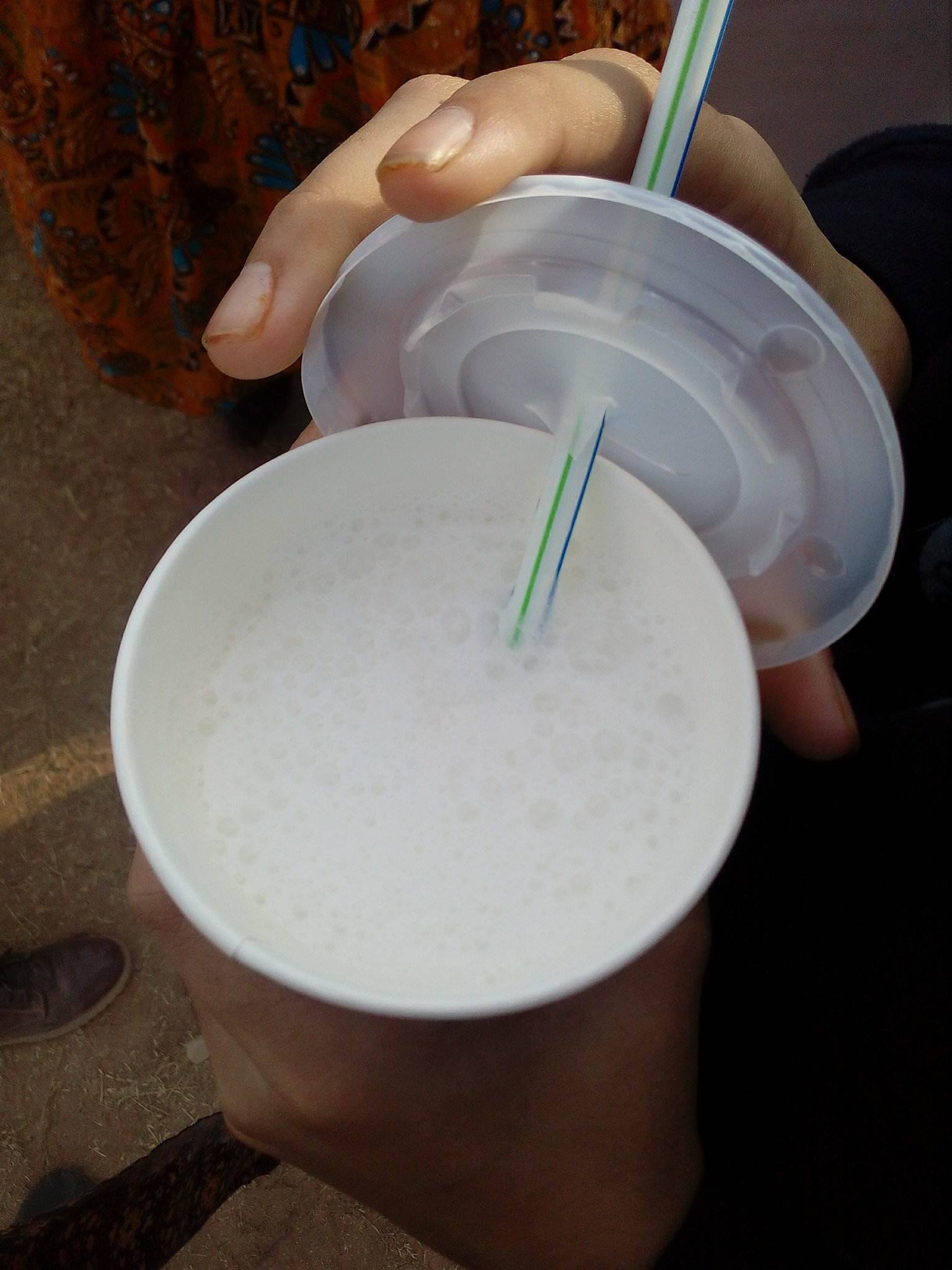 Don't judge me! I had company and we had decided not to have breakfast that morning so that we can eat well in the carnival, a desi strategy used by many Pakistanis before going to a wedding. While my friend's kids went with Halwa Puri, she and I decided to have Makai Ki Roti & Sarson Ka Saag for the obvious reason that we seldom get to eat such dishes in urban eateries. With it we had a glass of Lassi.
For me it was Makai Ki Roti and Sarson Ka Saag that completely stole the show. I don't think that I need to say much about the Halwa Puri because Chattha's is basically famous for their breakfast. Lassi tasted exactly as it should but the live cooking scene at their stall gave others the run for their money for sure.
3. Jessie's Chicken and Beef Burger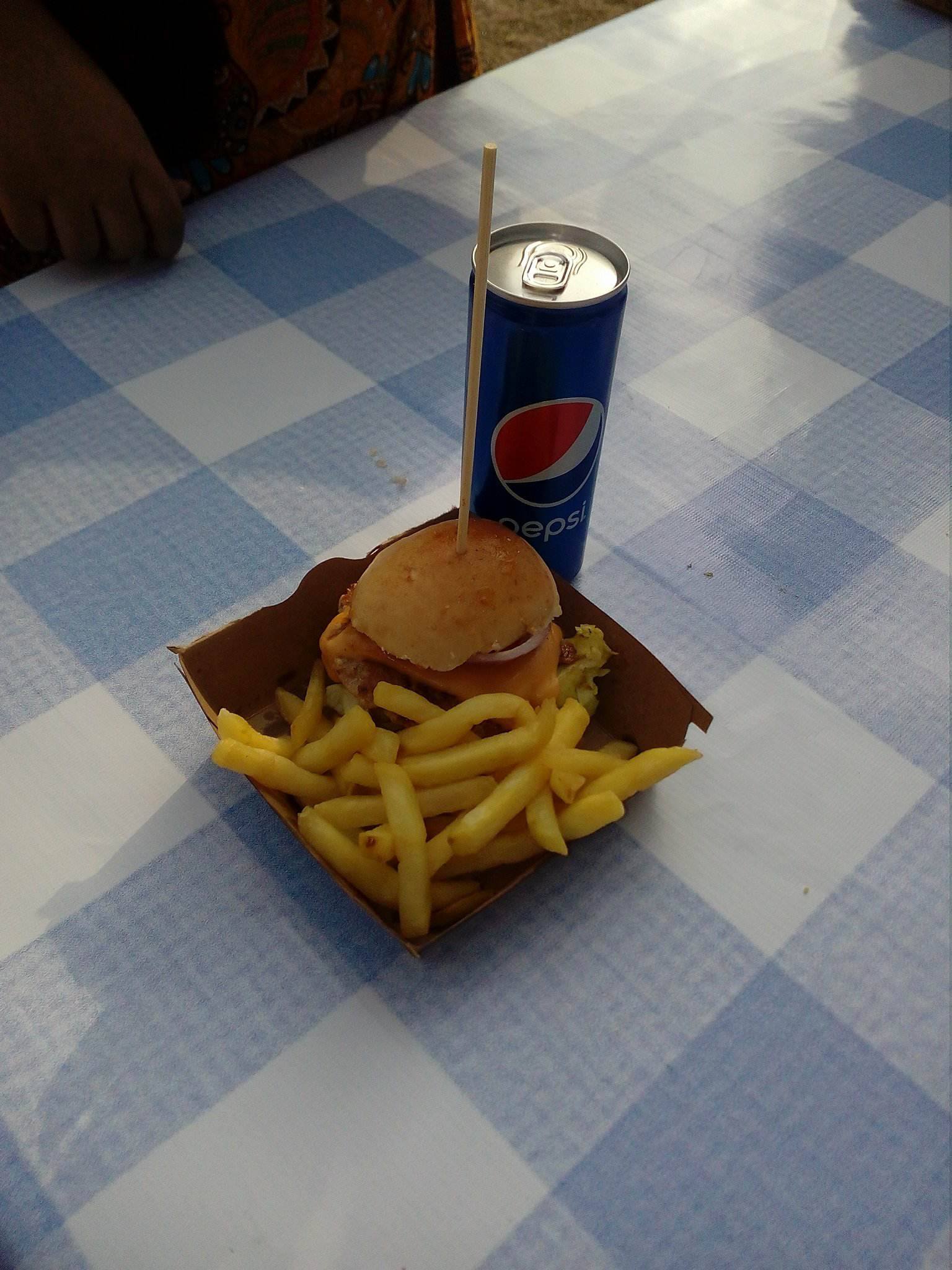 Meat patties of both the burgers were cooked to perfection neither too dry nor too under. However, it was their secret sauce that made the affair so delicious and that too at a good value price.
I had heard many good reviews about the place but didn't find them convincing enough to visit the place myself. Well, my loss because after Sunday's experience I am looking forward to visit the place and taste more of their food.
4. Churros & Chaat from The Loft/Tiramisu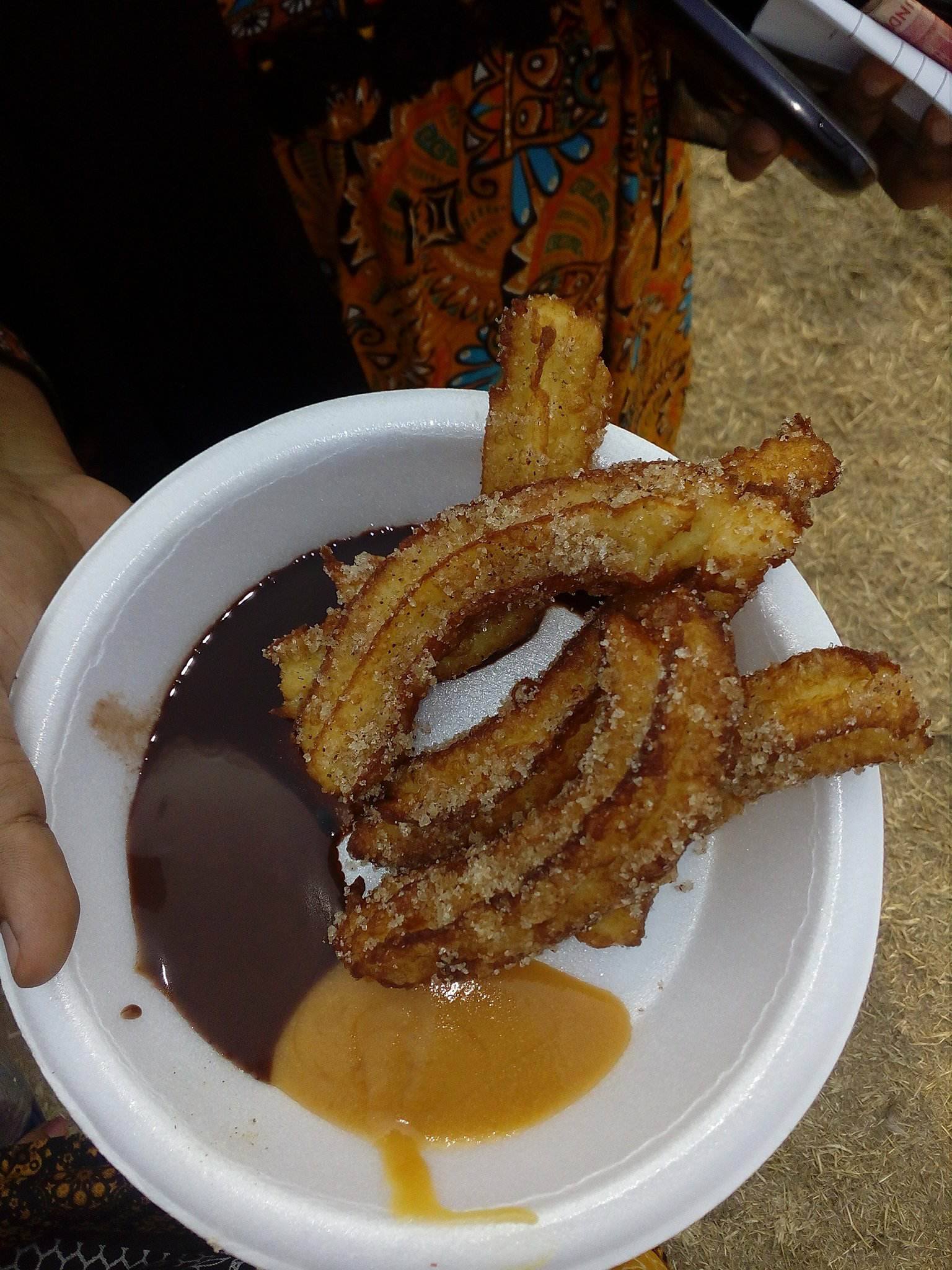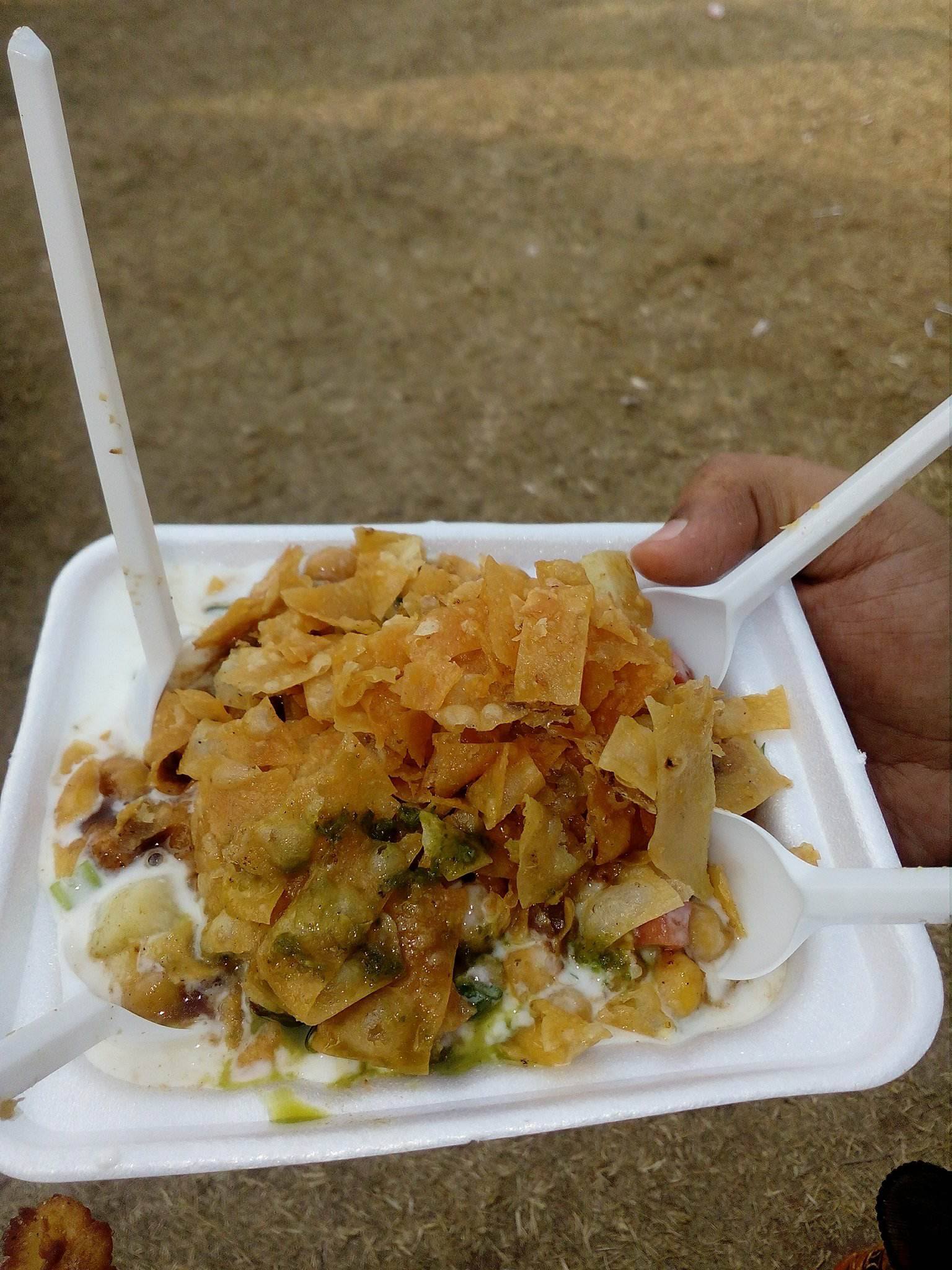 The two eateries shared a stall and attracted many foodies. Churros from The Loft were on my list already, so we didn't have any confusion there. We opted for a mix of all the three sauces to go on the side. Nutella and Caramel sauce were too good but the chocolate one didn't do too well for me. I don't have much to say about Churros except the fact that I found them perfect amount of sweet. I wish I had eaten them before somewhere else so I could review those better.
On the other hand, Chaat from Tiramisu was a complete surprise! Since the day I moved to this city I had been looking for Karachi-style Chaat. However, after many disappointing episodes, this Sunday night I finally found it. From sweet and sour chatni to vegetables used, every bite made me feel like I was home. Thanks to Islamabad Eat, I have finally discovered my favorite Chaat spot in the city.
5. Apple Pie, Pizza, Double Chocolate Cupcake & Masala Tea From The Bake Room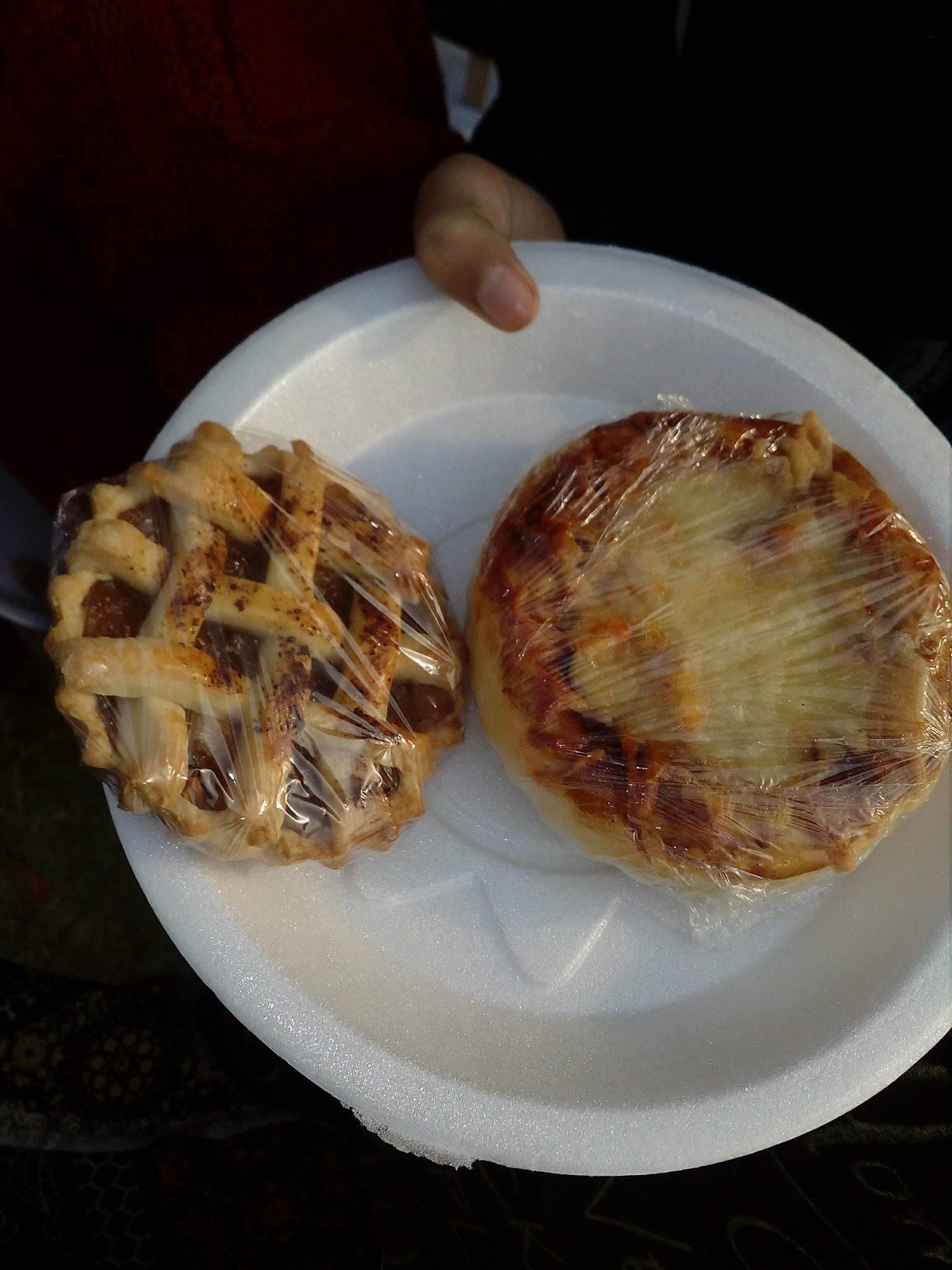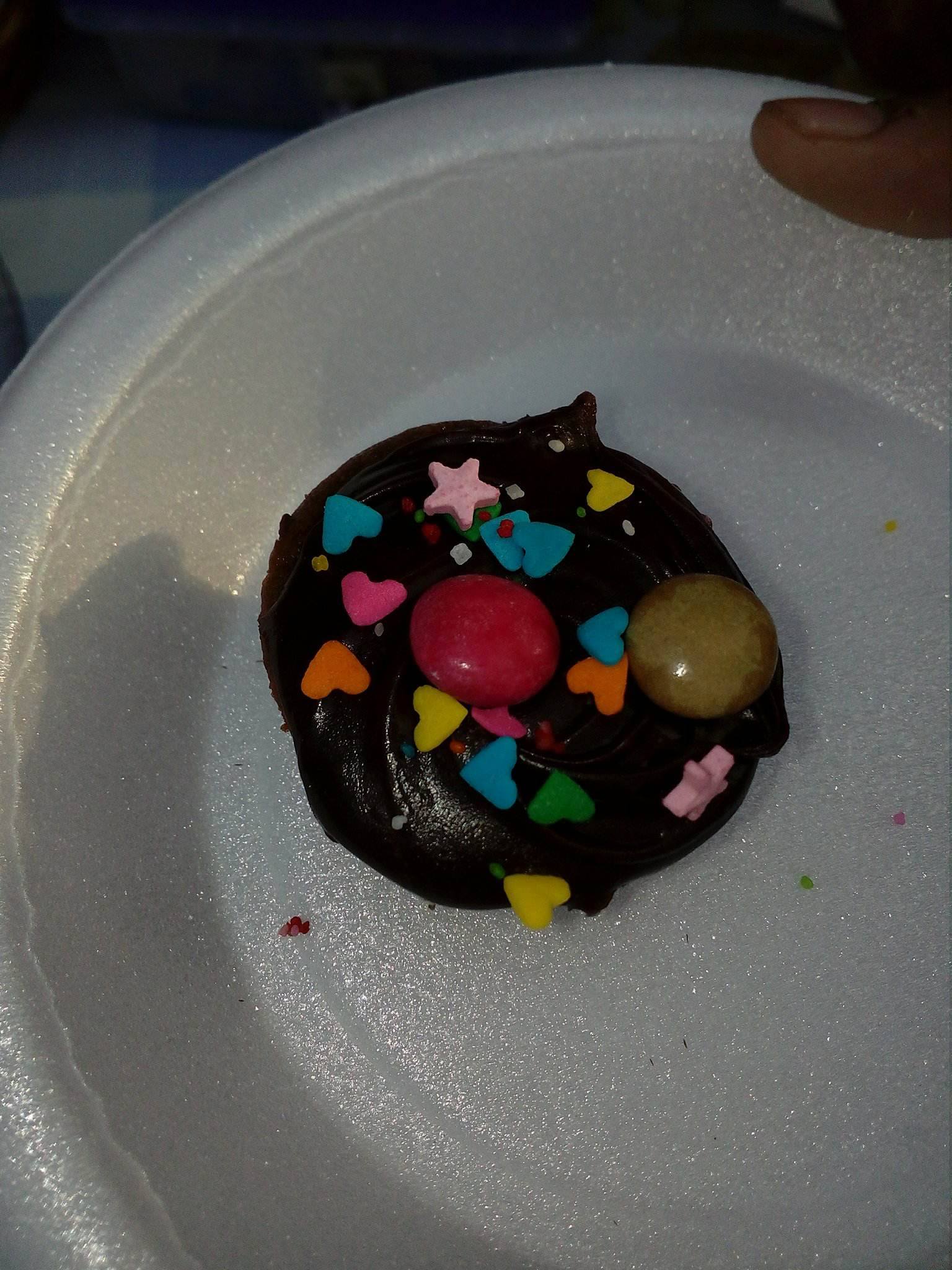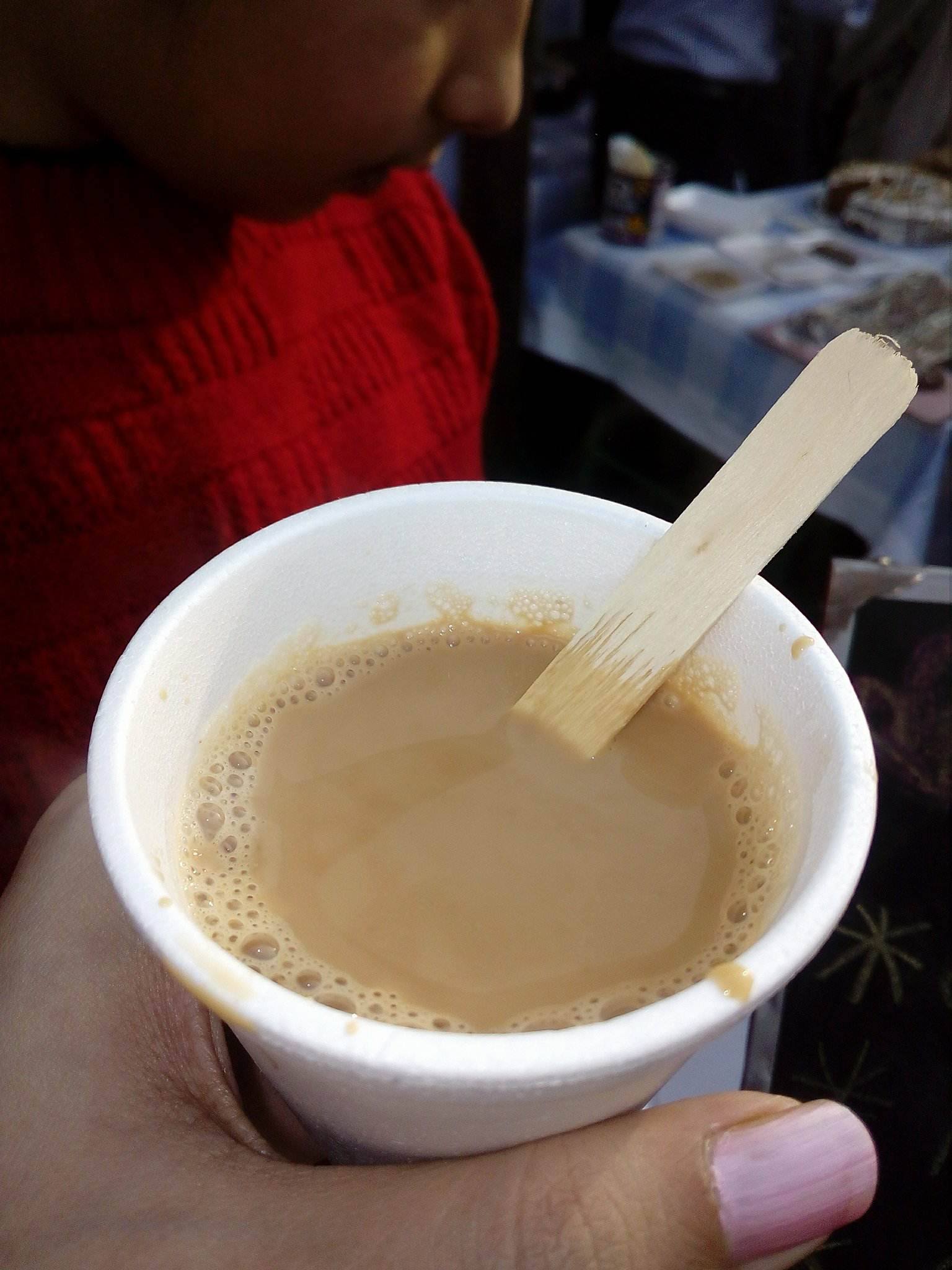 A home-based baking business, the Bake Room had most polite people behind the counter. Their bakery items were not any lesser in taste. Spices used in Masala tea were well balanced and didn't dominate the taste as it happens in most of the cases. It was Karak (strong) and soothing at the same time.
Apple pie was baked well; the dough was neither too hard nor too soft. Don't have much to say about the pizza but double chocolate cupcakes were addictively delicious! More power to these women!
6. Pani Puri Shots & Paan From Rahdaari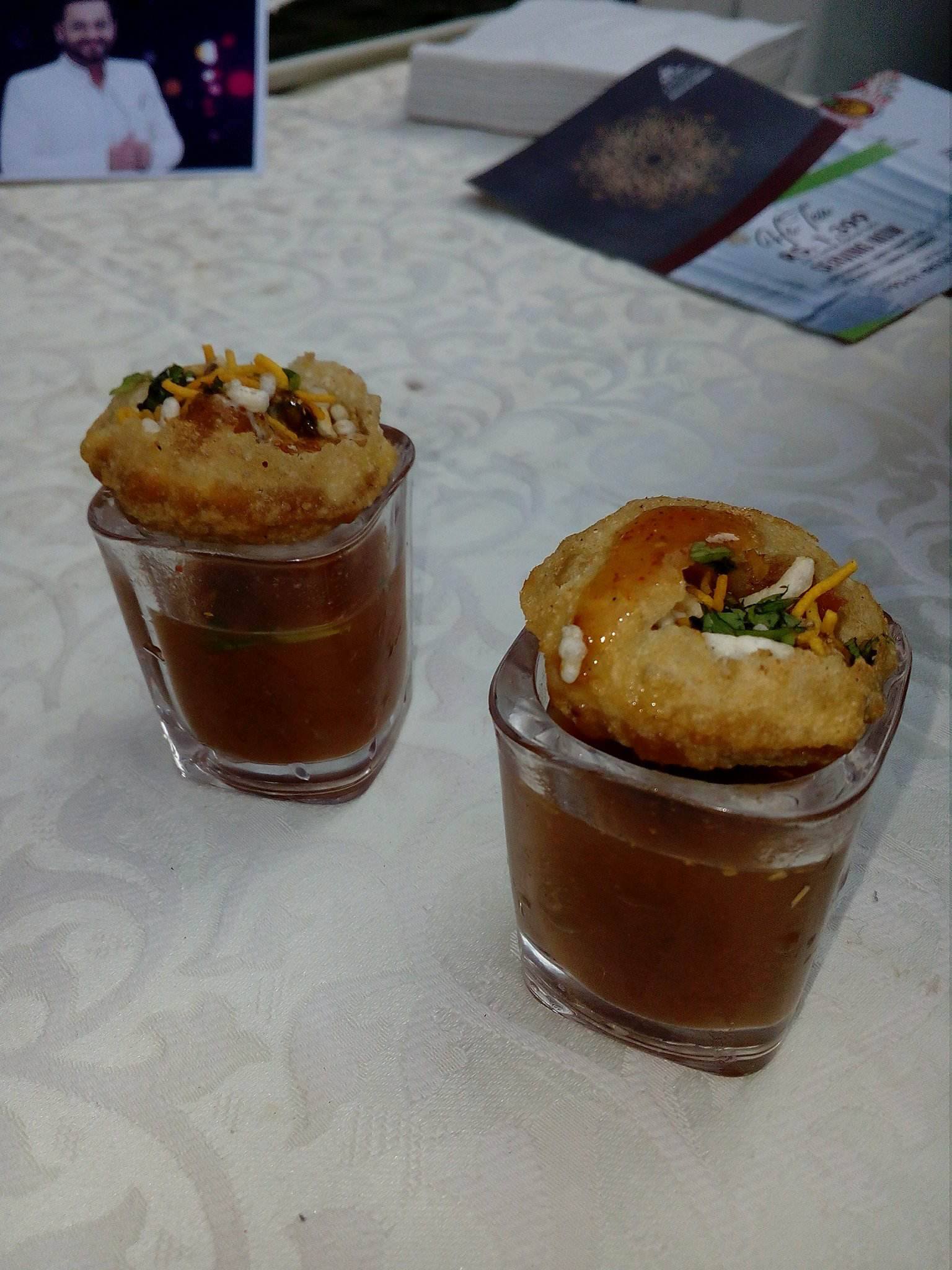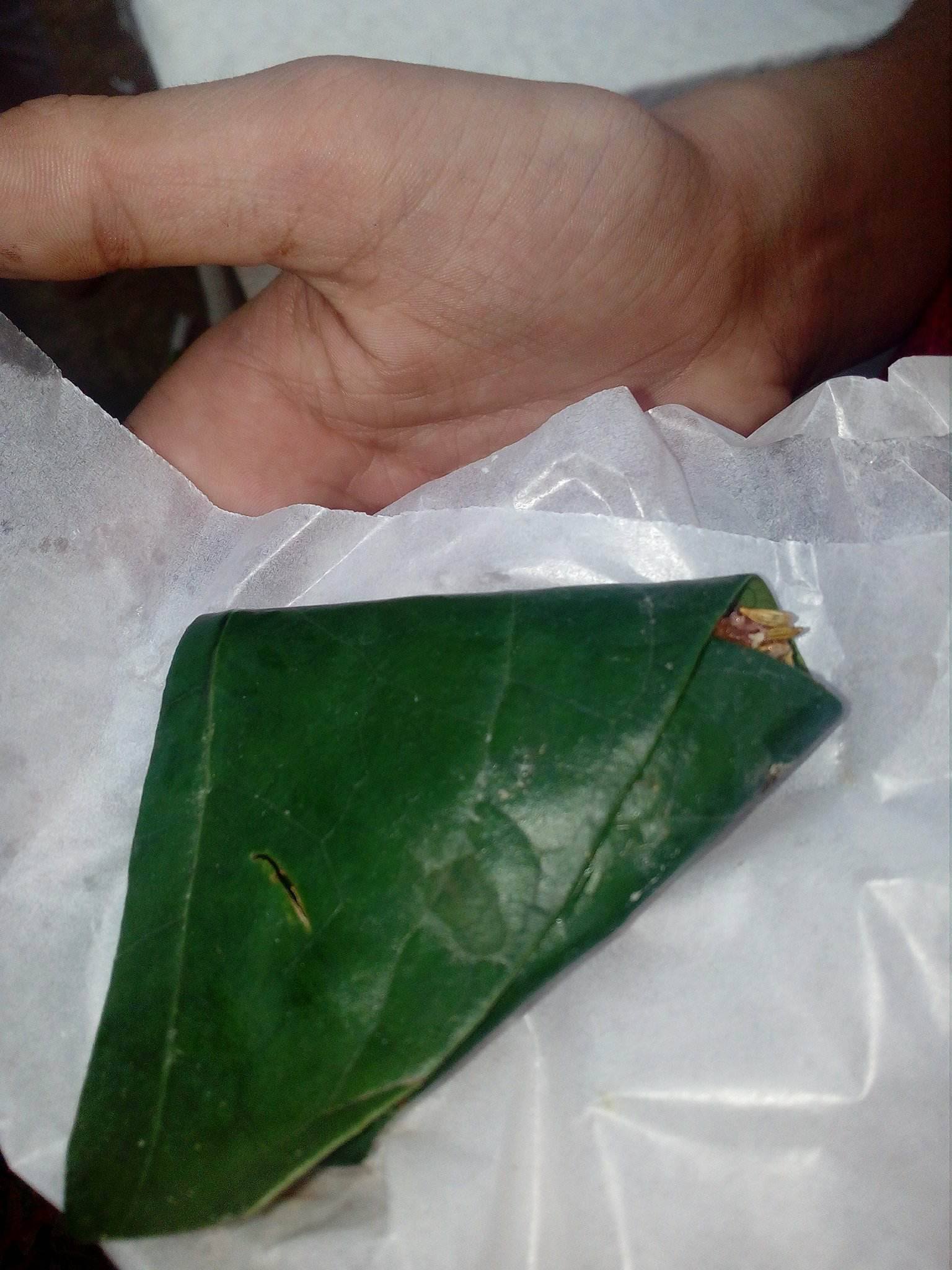 One of the highlights of the whole event was Pani Puri Shots from Rahdaari. For a Pani Puri they were a bit overdone/extravagant in terms of filling but the competition conducted by the eatery between friends to finish their Puri and Pani first brought excitement and fun to the whole act. The fact that we had their Pani Puri shots twice tells a lot about why they stood out from the rest. Three cheers to the brains behind the idea!
Paan was okayish because it had pistachios and almonds in it. I get the idea of bringing a personal touch to every cuisine but a delicacy like Paan is too sacred for such an adventure.
7. Fish & Chips From Capital Delight
There was less fish and more batter and that too bland in taste. Sauce and chips were not any different. I don't feel like saying much about it; it was that saddening a tasting.
8. Dum Ka Keema Samosa, Pizza Samosa & Chocolate S'more Samosa From Awesamosas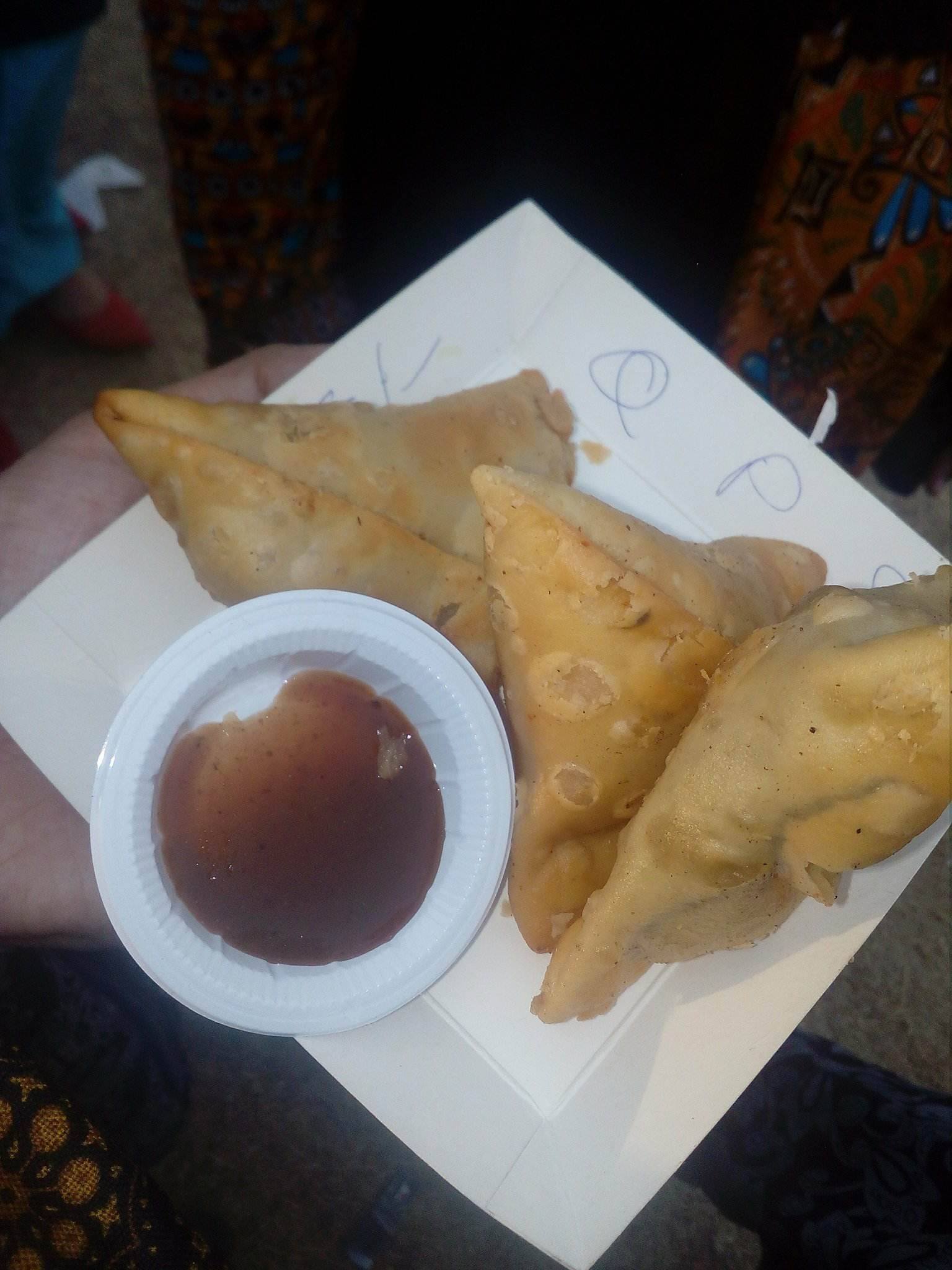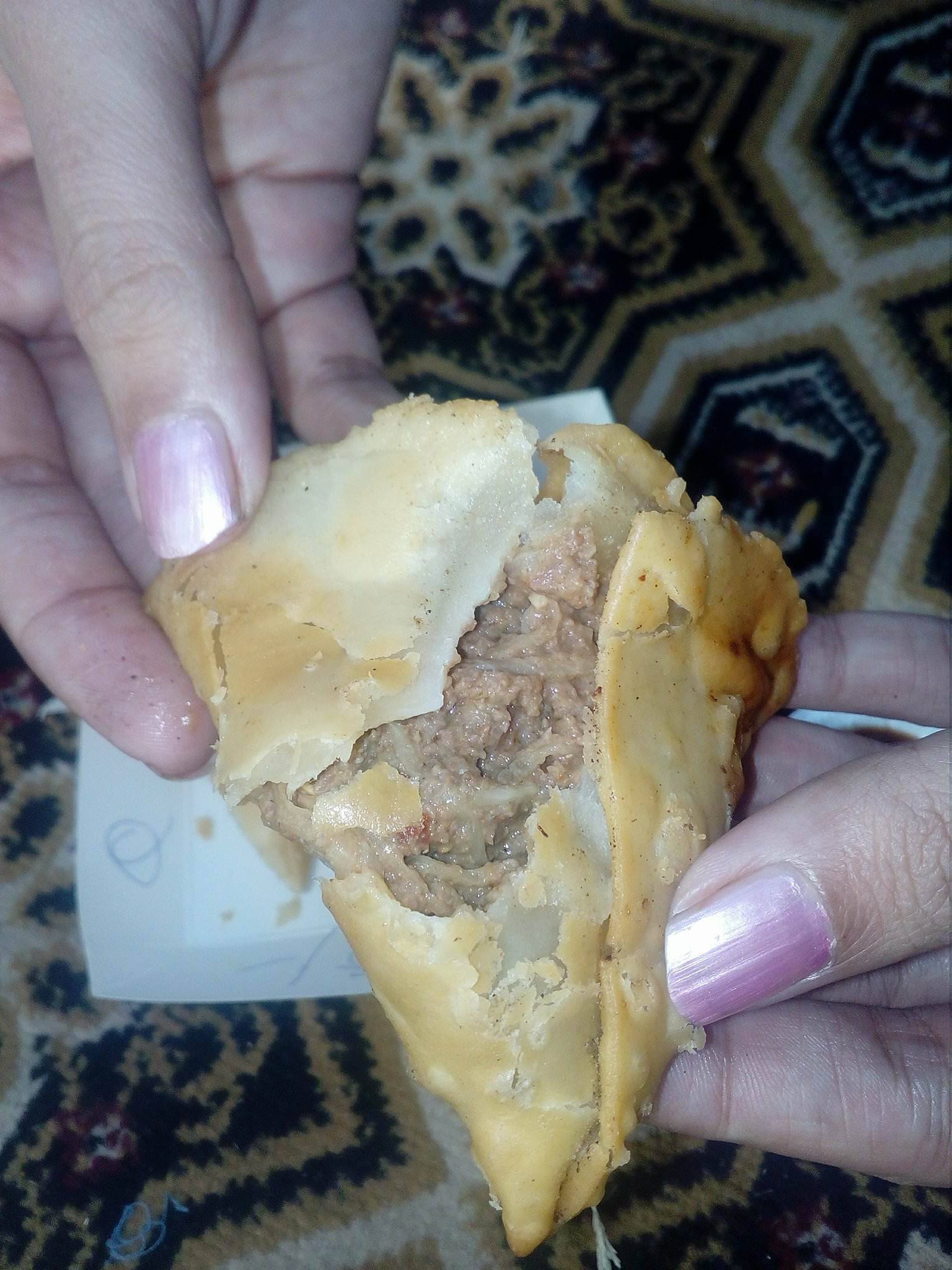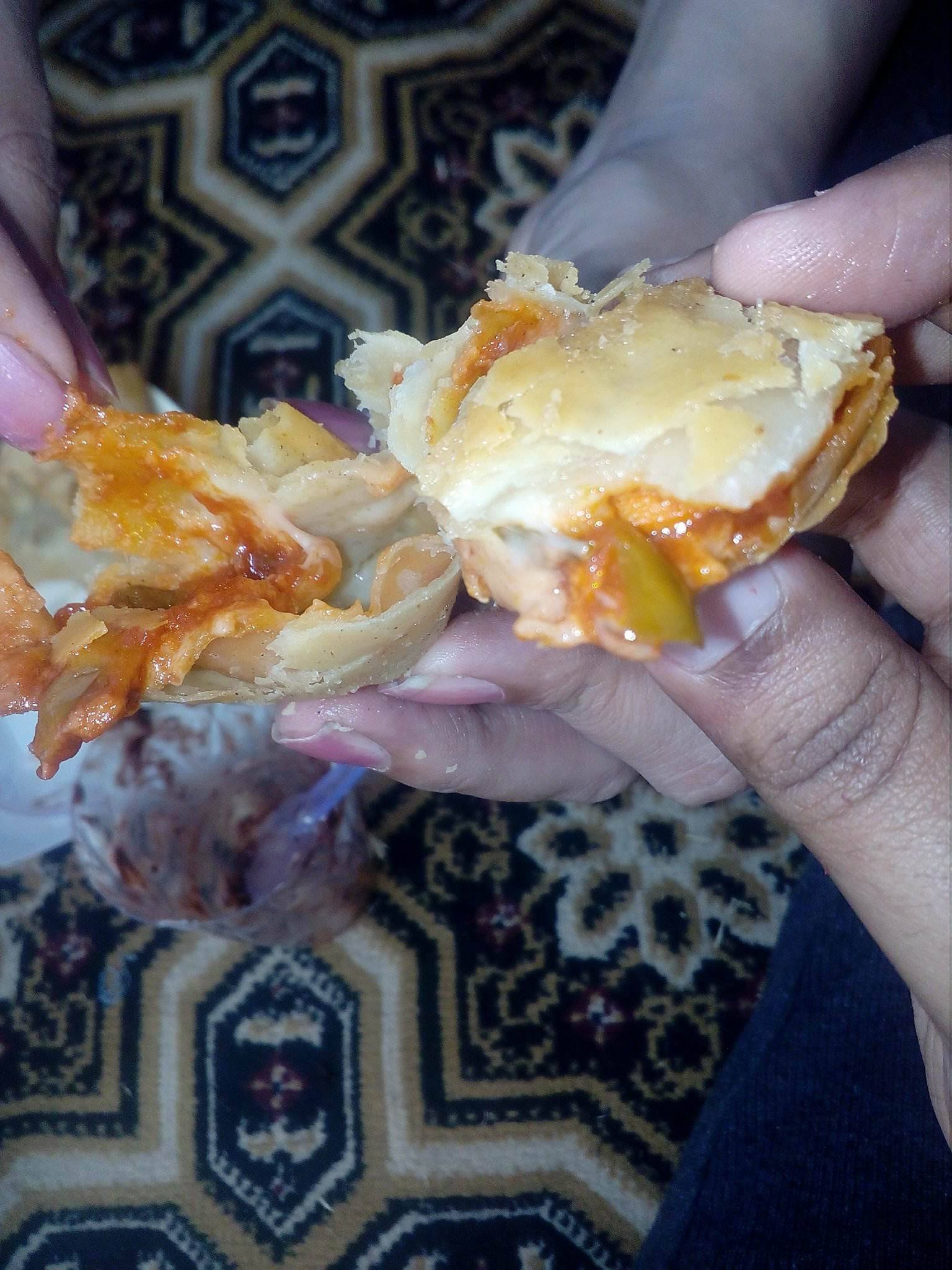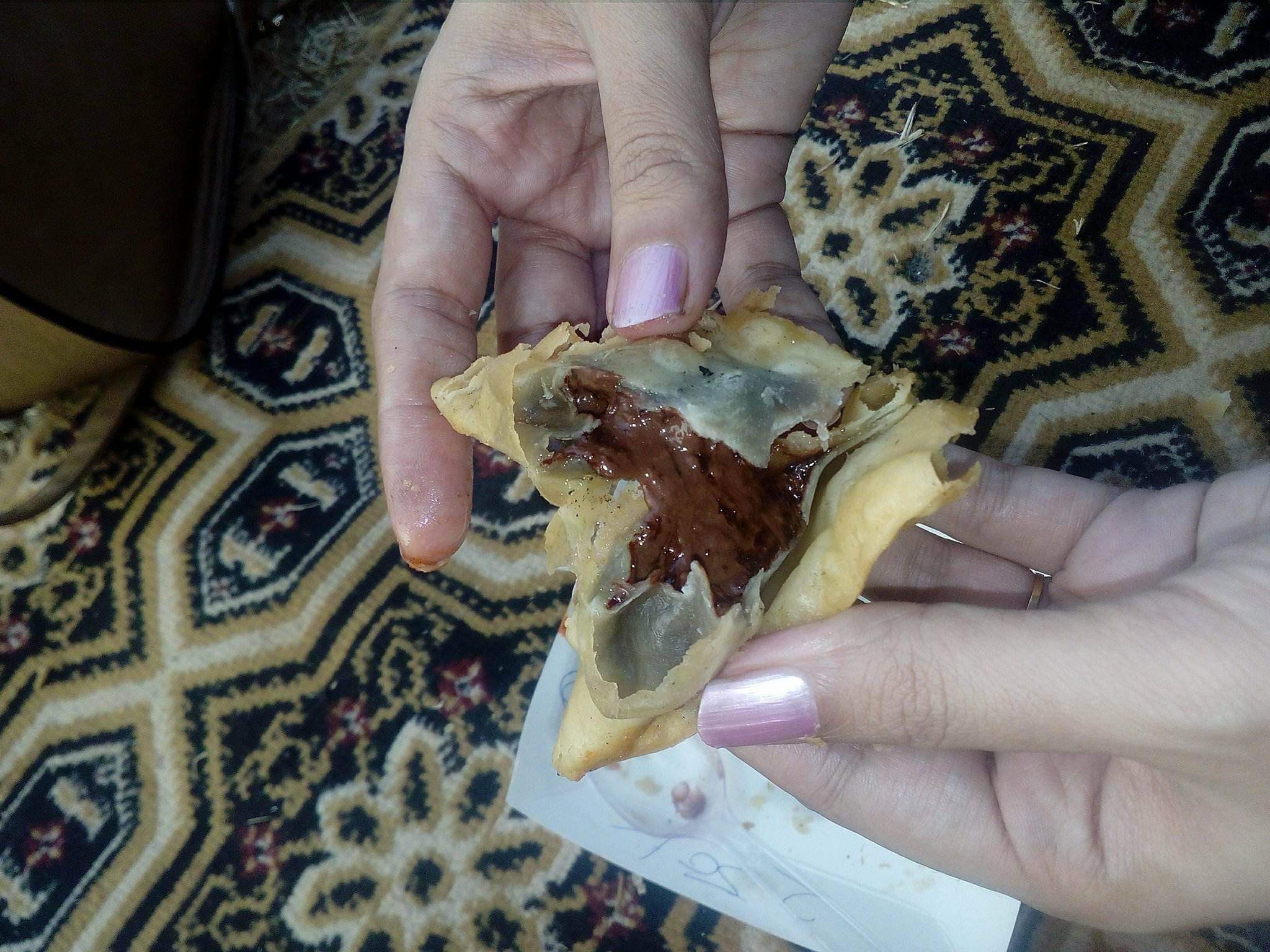 Lived up to the expectations and swept me off my feet with their Dum Ka Keema filling to the extent that I kept thinking about it when I was trying to sleep that night. Never have I ever eaten such genuine Dum Ka Keema anywhere in the world except my home. That being said, I wish Pizza Samosa had cheese in it. Chocolate S'more was a piece of heaven for anyone who is obsessed with chocolate or for that matter Nutella spread.
9. Caramel and Cheese Flavored Popcorns From Pop Nosh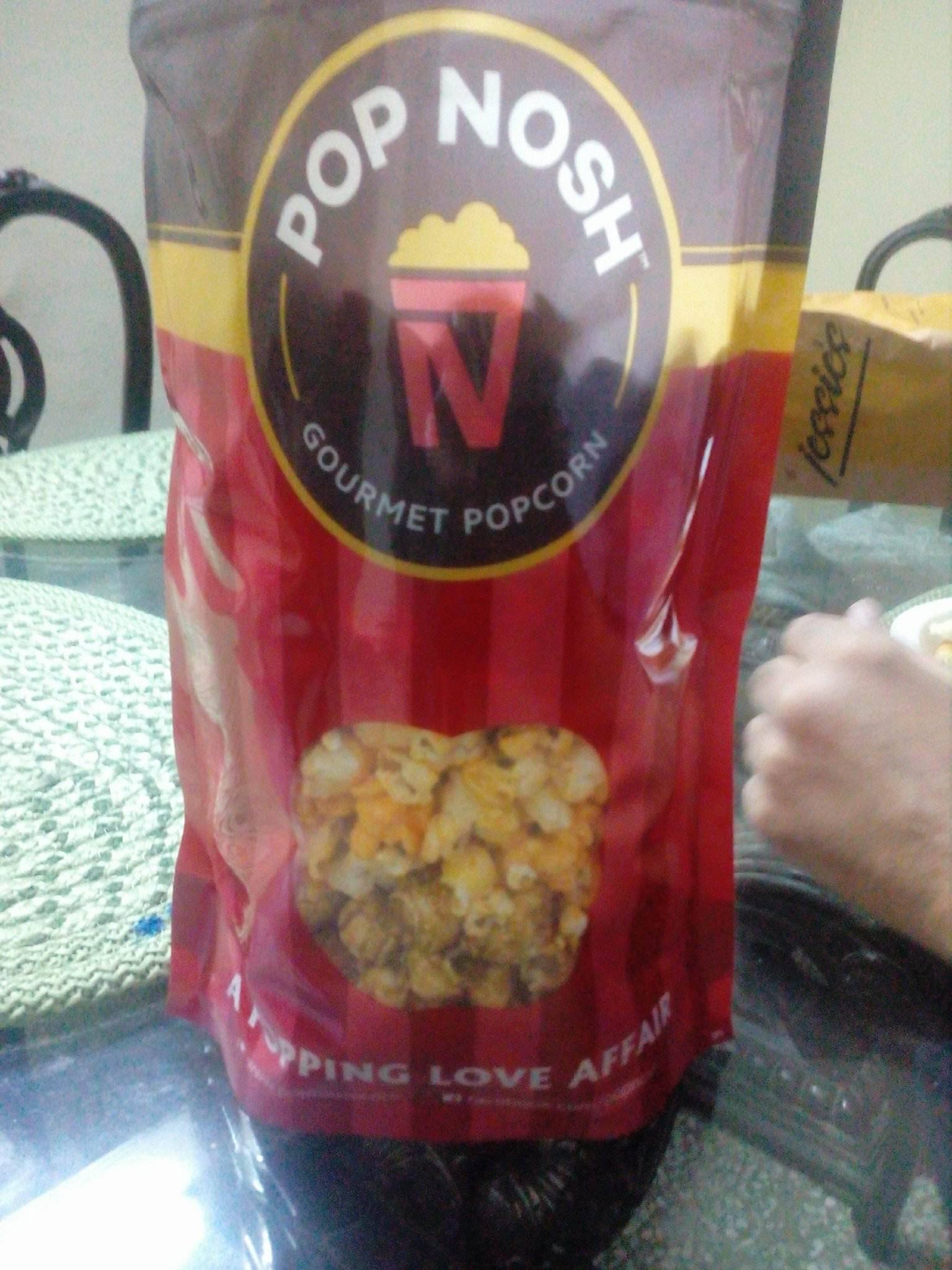 I had no idea that we could play so much with the flavors of popcorns and they would still end up tasting so yummy. We tried a sample of each flavor with Lemon Pickle, Jalapeno and Caramel turning out to be the stars of the evening. Nonetheless, upon popular demand while ordering a bag we went for a mix of Caramel and Cheese flavored popcorns. My word to all those who haven't been to Pop Nosh, you are missing out on a lot!
10. Butter Chicken From Khoka Khola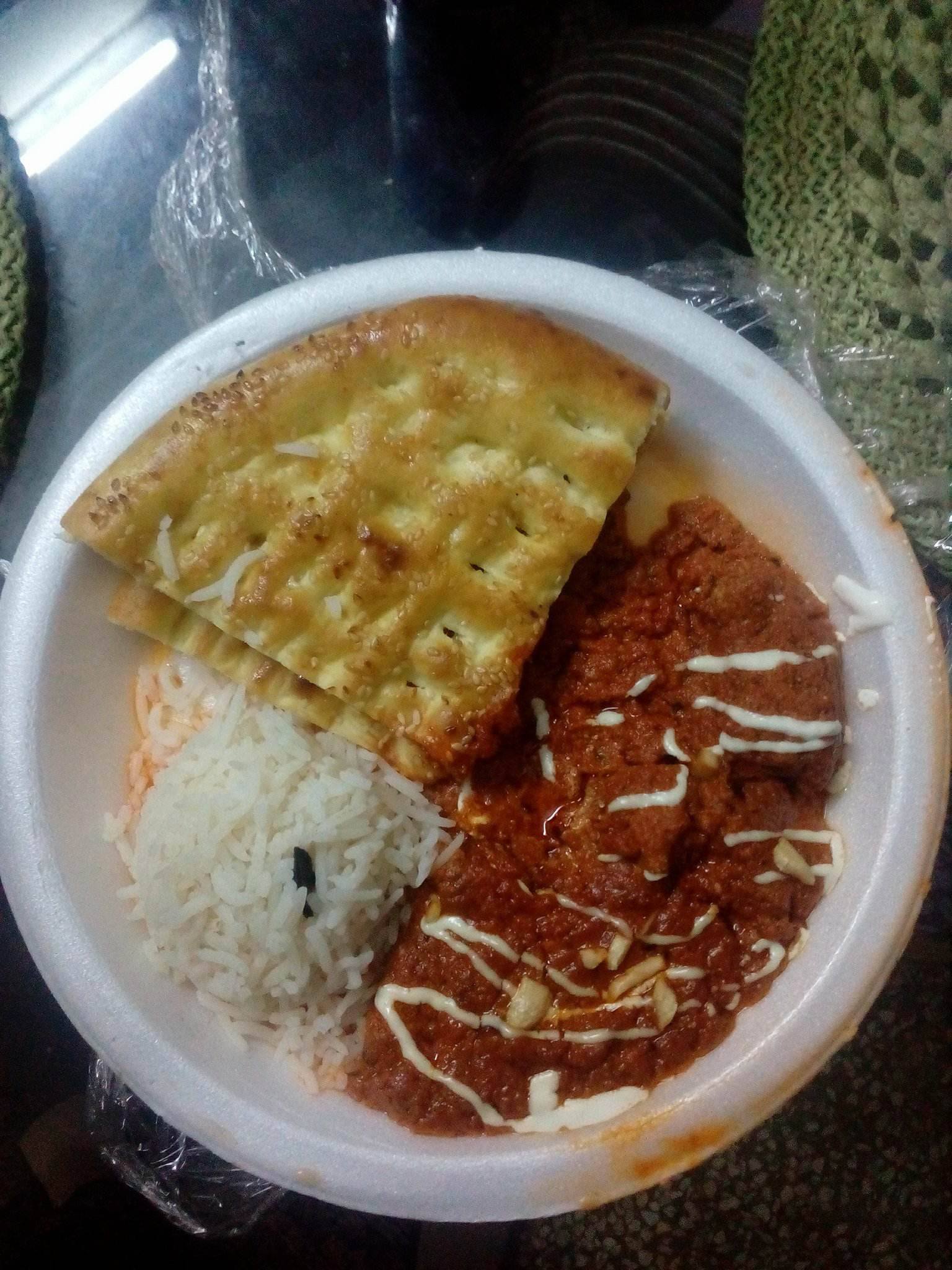 Had heard a lot of good things from my colleague about their Butter Chicken, so I knew exactly what to order which happens seldom in my life. Divine is the word to explain the experience. Could not ask for more, Khoka Khola with their Butter Chicken won this Karachiite's heart.
All said and done, I still could not find the love of my life, that is genuine Beef Bihari Boti, anywhere. As the missing case of Beef Bihari continues, I hope to get a glimpse of it next year, same place and same event! *Fingers Crossed*