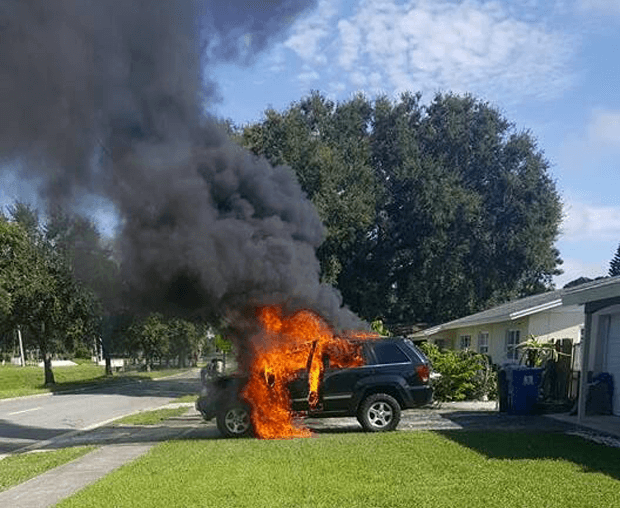 When Samsung released its latest edition of the Galaxy Note 7, they probably wanted to set the market on fire prior to the release of iPhone 7. Instead, they seemed to manage something more explosive! Shortly after the release of Samsung's Galaxy Note 7, reports began to emerge about exploding batteries, which has compelled the company to suspend sales for their latest high-end device and is estimated to cost them as much as $1 Billion in losses.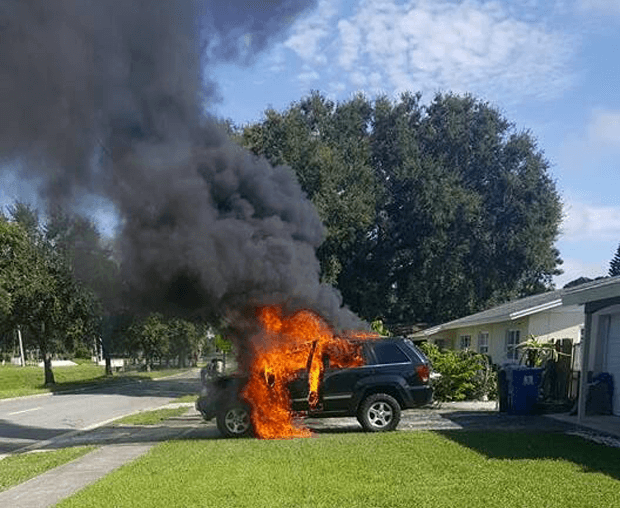 Samsung Galaxy Note Sets SUV on Fire
In the latest incident of exploding batteries, a jeep caught fire after a Note 7 exploded inside the car. As reported by Time magazine, Nathan Dornacher left his phone to charge inside his SUB when the incident happened. Following are a few of the images shared by the poor fellow on Facebook.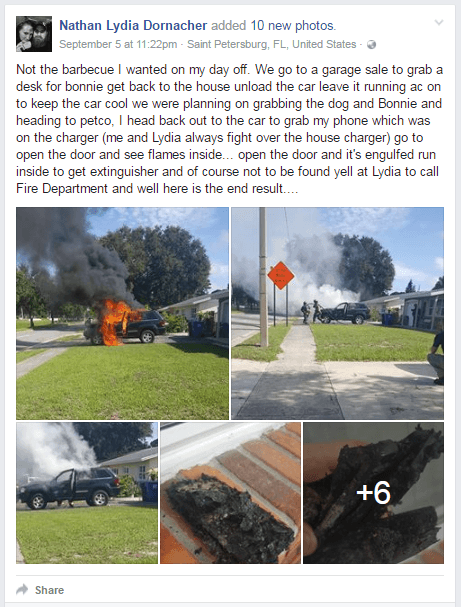 Don't Use Samsung Galaxy Note 7 on Planes – Warns Air Regulator
As The Guardian reported, Federal Aviation Administration (FAA) has asked passengers not to charge their phones during flights, as that seems to be the trigger that explodes the batteries. The International Air Transportation Association released a statement stating that airlines have conducted risk assessment regarding the issue, as such recalls concerning lithium batteries had also occurred in the past. This reminds me of Sony's exploding laptop batteries which seemed to suffer from a similar problem.
If you're not all that tech savvy, you might want to curse lithium (no, not the Evanescence song), the thing is lithium batteries pretty much run all kinds of devices these days, if you want someone to blame, it's the manufacturers tying to stay ahead of each other at the expense of customer safety.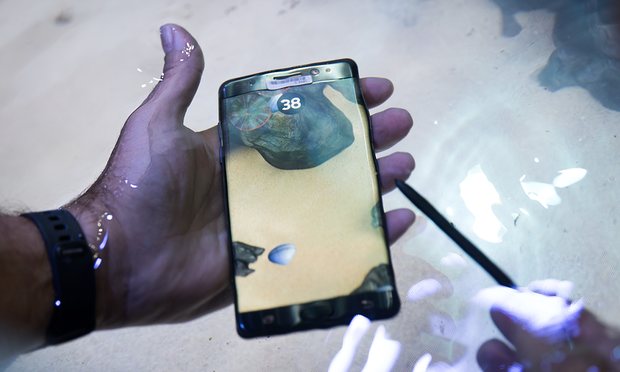 [Image Courtesy: Drew Angerer/Getty Images]
How Did it All Start!
You can get a brief overview regarding this public relations nightmare for Samsung and the steps the smartphone giant is taking to make amends; from the video given below.
[Video Courtesy: Android Authority]
Of course, this gave rise to a number of alternative uses for the Note 7; this one suggested by 9GAG!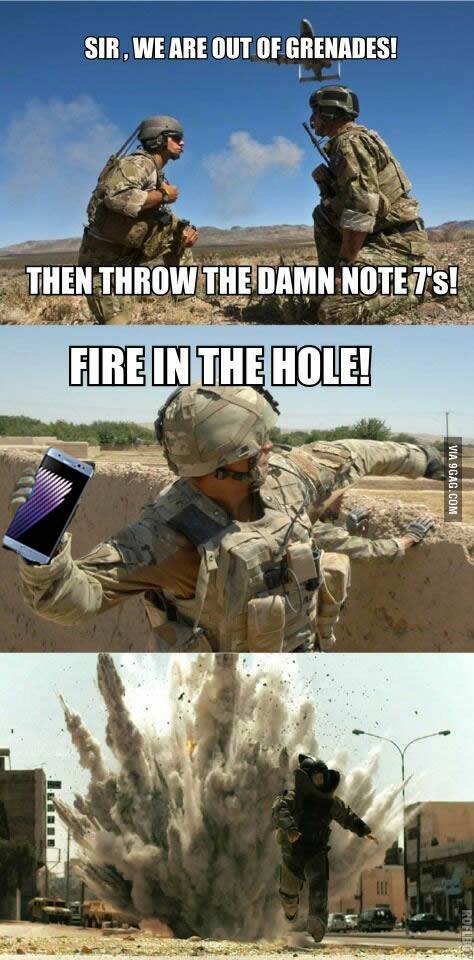 I was never a fan of high-end smartphones, probably because I never intended to break the bank to get one. Earlier, Samsung's Galaxy S4 smartphones suffered from a major battery issue, which led to reduced battery time and made the devices pretty much unusable. Not to mention Apple's iPhone 6 had a unique feature no one expected, they could bend!
If you're looking to buy a smartphone, my advice would be to stay away from high-end devices these days and if you have a Galaxy Note 7 you bought via grey channel in Pakistan (aka smuggled stuff), you can use it to play CounterStrike in your backyard. For more instructions, refer to the image above!