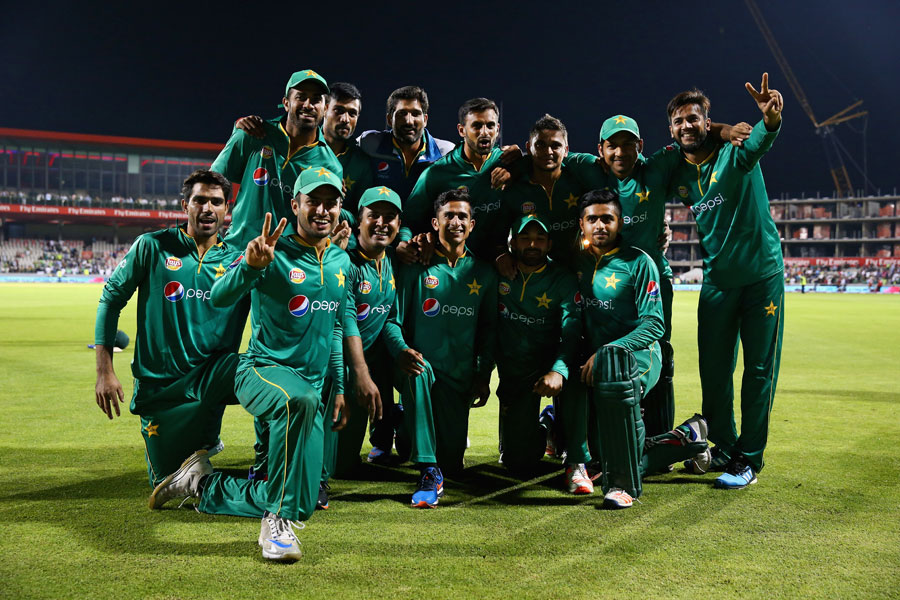 A lot has been said during the last few days about Pakistan cricket team's performance in the One Day Internationals (ODIs) against the English side. Following the third ODI of the series where the Pakistani bowlers gave away a (world) record 444 runs, most of it obviously, has been negative.
Nevertheless, owing to Pakistan's victory in the last game of the ODI series and the solitary T20I there seems to be a ray of hope which encourages the author to discuss 3 positive developments that have come out of the limited over games during the English summer and because of which the unit seems to still be alive and kicking!
1. Change of Attitude
Unlike the previous games Pakistan seemed pretty competitive during the 4th ODI of the series and was able to clinch victory in the next two games that followed. The attitude of the batsmen certainly seems different ever since the drubbing at Trent Bridge, Nottingham. The fear seems to have gone and they seem to be playing with a nothing-to-lose approach.
If the trend continues it should not be long before the team's batting lineup is able to pile up and chase decent totals on a regular basis.
2. Emergence of Future Stars
The tour certainly allowed the likes of Imad Wasim, Sharjeel Khan and Hassan Ali to emerge as players to watch out for in the days to come. Moreover, the series has also allowed Sarfraz Ahmed to settle down as a dependable middle order batsman. He has certainly responded well to the team management's move to promote him up the order at number five.
Furthermore, as a captain the energy and buzz that Sarfraz created during the only T20I of the series is definitely praise worthy and calls for a debate for him to be appointed as the ODI skipper in place of Azhar Ali.
3. Momentum
Cricket lovers around the globe understand pretty well that the game is all about getting the momentum right. The victories during the last two games should certainly help in raising the morale and the confidence of the playing members and hence, should give them the much needed momentum against a comparatively weaker opposition i.e. the West Indies in the familiar conditions of UAE.
They say every cloud comes with a silver lining and for Pakistan cricket, as bleak as things may seem right now, the future certainly holds promise.