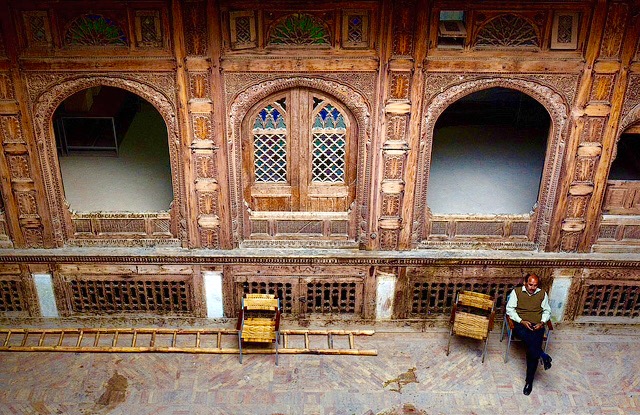 Peshawar, for many is still a city of dust and smoke. Though this notion is not entirely untrue, the city still holds some rare sights unseen by the rest of the country.
Apart from numerous historical sites in the city, one of the oldest yet most aesthetic and colorful parts of the city is Muhallah Sethian. This street represents a fine series of 18th and 19th century architecture and depicts the craftsmanship of Kashmir, Iran and Bukhara.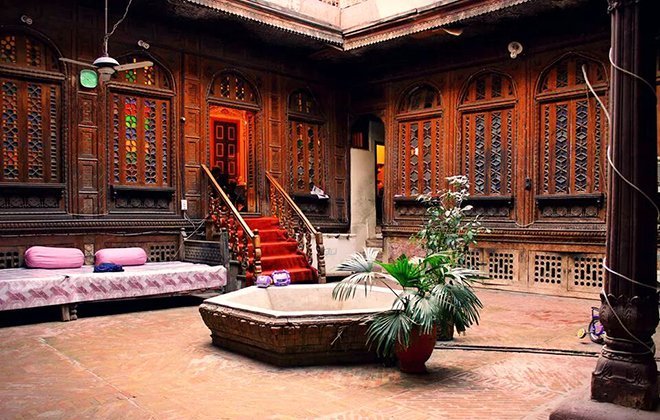 Sethis were in essence the businessmen of Peshawar who earned huge profits in trade with India, Afghanistan and Central Asia.
Also Read: Mukha – A Sport Gone into Shadows
Located in Bazaar-e-Kalaan, the roofs of these mansions are connected by wooden bridges that speaks volumes about the aesthetic sense and love for embellishments of their once-rich residents.
Waziri, the small Kashmir bricks are extensively used while the use of limestone, colored glasswork, aroosi and doors engraved by Bukhara artisan recall the days when Peshawar was ruled by Afghan royals.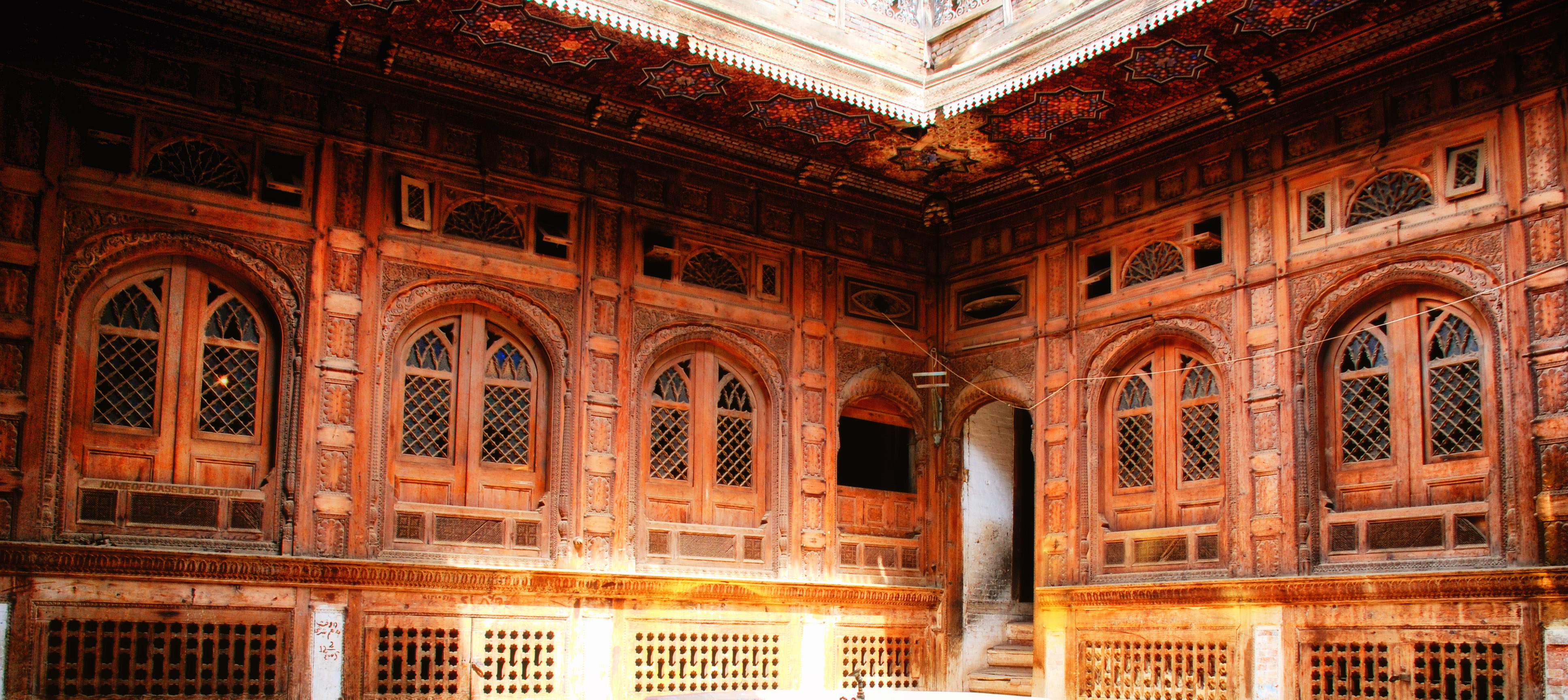 The three story buildings consist of tehkhana, balakhana and a dalan. Each of the rooms within these buildings are designed and painted differently, which is an awe-inspiring sight to see.
Also Read: Breaking the Stereotypes About Dir Kohistan
Muhallah Sethian would have attracted more tourists if it were open for public. However, since the street is still inhabited by the Sethis, its beauty and grandeur is inaccessible to the general public.