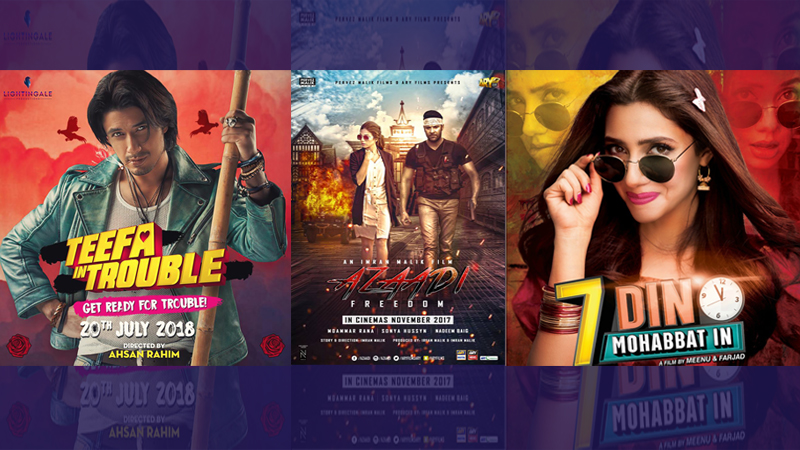 Holidays and festivals are seen as prime slots for film releases across the globe. People have more free time at hand and are more willing to spend on entertainment during the holiday season. And so, it makes sense for filmmakers to book these dates for their upcoming releases.
However, there is no surety that any and every film that releases during holidays will inevitably make profits. Many factors – including the genre of the film, the nature of the holiday, the star cast, the number of releases and the overall production value – are at play to decide the final fate of a movie. Without carefully considering all these factors and going blindly into release, banking entirely on the holiday season then, is not the brightest strategy.
Read: Teaser Alert: Rai – The Living Miracle Promises To Showcase The Resilient Side Of Pakistan
Let's take the case of Eid-ul-Fitr 2018 where three Pakistani films have been lined-up for release. The first movie to announce an Eid release was Ali Zafar's Teefa in Trouble followed by Mahira Khan's 7 Din Mohabbat In and Moammar Rana's comeback vehicle, Azaadi.
Read: These Pakistani Films Will Hit The Screen In 2018!
Each of these films hold great potential to do well at the box office. However, if released on the same date, they are likely to eat into each other's business and end up with lifetime totals that are below the amount that they can earn if granted solo releases.
Let's analyze each film in isolation and see if it should stick to an Eid release or shift dates to avert losses for the producers.
Teefa in Trouble
https://www.youtube.com/watch?v=xWGy0iAfdP8
Ali Zafar's maiden home production, Teefa in Trouble is also a launch pad into films for both its director, Ahsan Rahim and leading lady, Maya Ali. The marketing team has been successful in generating great buzz around the action comedy and cine goers seem very enthusiastic to see it on the big screen. The film's music is yet to be released but given that it is Ali Zafar's project, there are high hopes with the film's soundtrack.
Read: Wrap-up 2017: Top Grossing Pakistani Films
Teefa in Trouble's USP, perhaps is the fact that while it has the production value of a multiplex film, elements of action and comedy are also likely to appeal to single screen audiences.
With everything going right for Teefa in Trouble so far, it seems that an Eid release would amplify its outreach, propelling a positive box office outcome.
7 Din Mohabbat In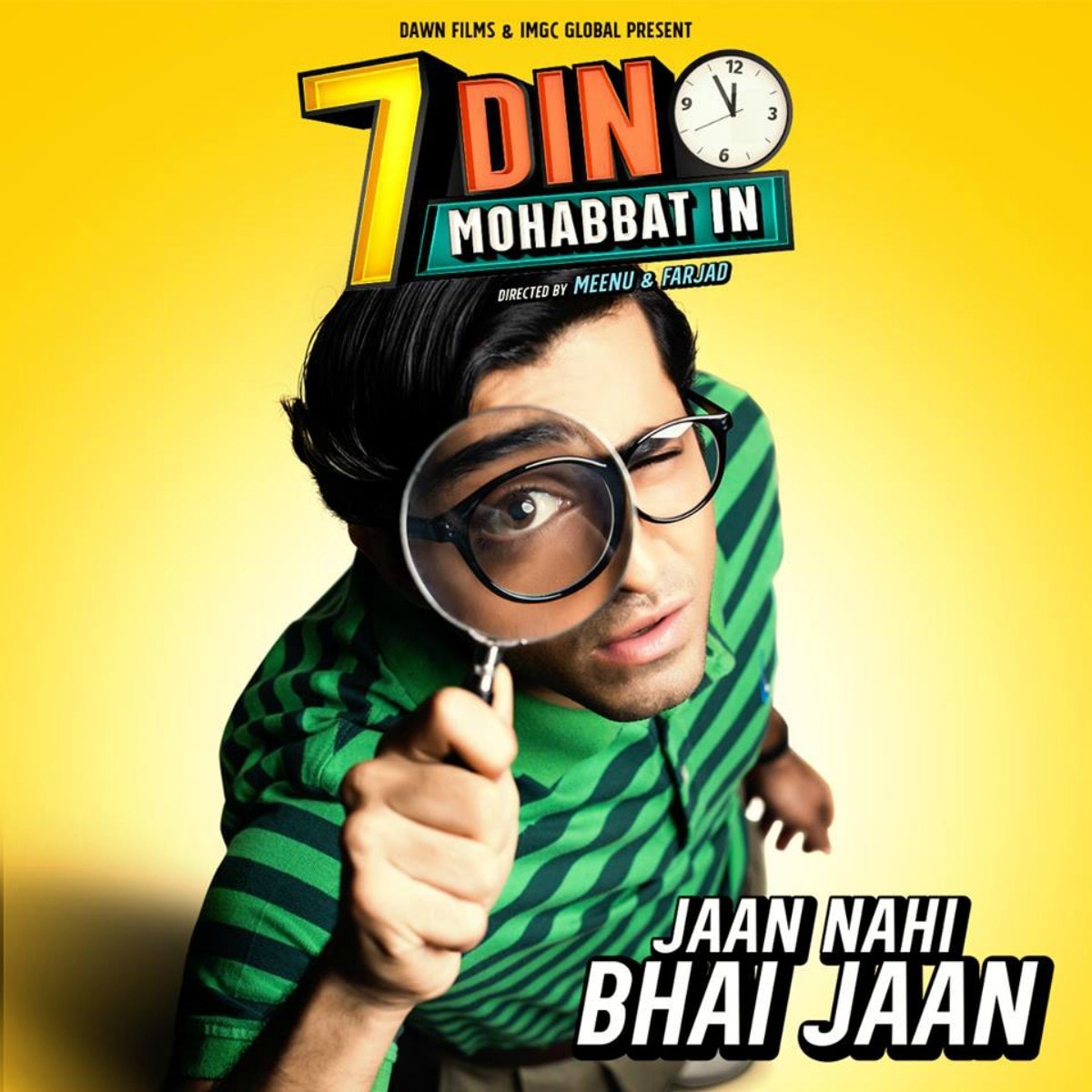 7 Din Mohabbat In is a romantic comedy with box office Pakistan's superwoman, Mahira Khan and heartthrob  Sheheryar Munawar  in the lead.
The trailer of the film is yet to be released so it is hard to ascertain whether it is likely to do well when pitted against two other films.
Director duo Meenu-Farjad have Zinda Bhag to their credit, which was not a roaring box office success but made just about enough noise to establish their arrival on the Pakistani film scene. Zinda Bhaag with its uncanny humour, abundant pop culture references and a well-rounded script was widely hailed by critics and appreciated by the urban audiences.
Read: 5 Pakistani Classic Films that You MUST Watch
7 Din Mohabbat In – at least from its first look posters – seems an entirely different effort from Zinda Bhaag. Where ZB was an indie, message driven film with elements of humour, 7DMI is a more commercial offering supplemented with a bigger budget and star cast.
However, romantic comedies in South Asia must have one or both elements to succeed: (1) great music (!!!) and (2) characters and situations that appeal to a wider audience rather than a script that mimics Hollywood, appealing to a niche urban audience. If Meenu-Farjad are looking for a runaway hit, we dearly hope that they've kept these aspects in mind.
Read: 5 Pakistani Actresses I Wish I Could See On The Big Screen Again
Again, since we haven't seen the trailer or heard any of the songs yet, we can't quite decide whether 7 Din Mohabbat In will be able to hold its own at the box office if released along side Teefa in Trouble and Azaadi.
Azaadi
Moammar Rana is returning to the big screen after a hiatus of 2 years. His last release, Saya e Khuda e Zuljalal was a multi-starer war film that did not do any wonders at the box office.
Rana is now back with Azaadi, a high budget action film revolving around the struggle of the freedom fighters in Indian held Kashmir.
Moammar Rana looks in top shape, Sonya Hussain establishes great screen presence and as always, it is a treat to see Nadeem Baig sahab on the big screen.
Watch: If You Haven't Heard These 15 Classic Pakistani Songs, Are You Even A Pakistani?
That said, while Azaadi is likely to enjoy mass appeal, especially among single screen audiences, Eid might not be the best occasion to release it. People are generally in a festive mood during the Eid holidays and would rather watch something light and entertaining rather than opt for an intense action drama that is likely to dampen their spirits.
Given its content, national holidays such as Independence Day or Defense Day are better suited for a film like Azaadi. It would serve the producers better to push the release date by just a couple of months to ensure that the film does not lose out in the long run.