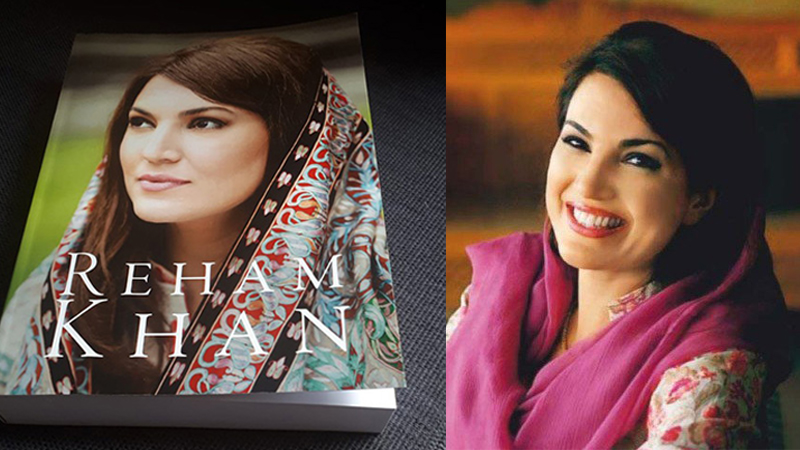 Just before the general elections I find a lot of negativity wherever I go. Reham Khan's autobiography then has only added fuel to fire. I leave it for the readers to decide what they think is written right and what they believe is wrong and instead choose to point out 3 funny things that are likely to happen after Twitterati share excerpts from Reham Khan's book.
Read: Reham Khan's Autobiography Shocks Pakistanis For All Sorts Of Reasons
1. People Likely to Avoid Naeem-ul-Haq
Also she says #NaeemUlHaq has bad breath.

— Hamna Zubair (@hamnazubair) July 12, 2018
Whether Reham lied or not, matters little! She has told the world that Naeem-ul-Haq has problems relating to bad breath and there is this good possibility of people choosing not to confirm the statement by smelling his mouth and instead choosing to avoid going close to him anyway.
Read: And The Award For The Worst Chapter Names Goes To…REHAM KHAN!
2. Market Price for Black Lentil to Go Up
https://twitter.com/wahaz/status/1017411372898848768
If Reham is to be believed then apparently Imran Khan has been using black lentil to cure black magic and perhaps even issues relating to poor sexual health. Well, if a lot of other Pakistanis choose to side with Imran in this case, then let's just expect market price for black lentil to go up.
Read: Twitter Goes Crazy Following The News Of Imran Khan's 3rd Marriage!
3. Wives Likely to Become Insecure Whenever They Find Their Good Looking Husbands Around Imran Khan
No comments #PTI #RehamKhanAutobiography pic.twitter.com/ln9U5W1cE8

— Fizza Haideri (@Fizzahaideri) July 12, 2018
If Reham's allegations about her former husband are to be believed then for sure, wives of PTI workers and even other people will become insecure every time they find their good looking husbands around the cricketer turned politician.
Read: Imran Khan Dipped Pizza In Chai And Twitter Can't Keep It Together