After a series of box-office disasters, many had thought that Saif Ali Khan would soon fade away from the limelight. However, this isn't the first time that lady luck has been hard on the actor and prior to the release of Dil Chahta Hai back in year 2000, Saif had gone through a similar period where none of his films managed to perform at the ticket counter for almost three long years!
Just as he had found a way to reinvent himself as an actor eighteen years ago, kudos to Saif for once again experimenting with a niche that many in his league would perhaps shy away from.
Read: India's Abish Mathew Posted An Insta-Story About Two Pakistani Vloggers And It's Pure Love!
Saif Ali Khan, whose last major hit was Race 2 (way back in 2013!) decided to go the Kevin Spacey way when he signed a deal with Netflix to star in the web giant's first original series originating from India, curiously titled, Sacred Games.
What is Sacred Games About?
Essentially a crime thriller, Sacred Games revolves around two principle characters: Sartaj Singh, a troubled, low-ranking Mumbai cop and Ganesh Gaitonde, a brutal underworld lord who resurfaces after 16 years to set in motion a series of events that would destroy Mumbai in 25 days unless Singh is able to navigate through a maze of mysteries to unearth the deadly plot.
What Works?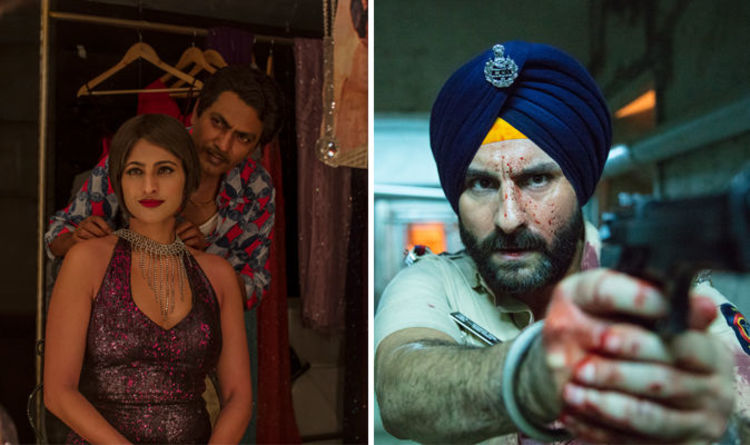 The Plot!
Unlike the regular run-of-the-mill none sense that usually comes out of Indian television, Sacred Games is very intelligent. It delves deep into the darkness that encompasses the underworld in India, never shying away from depicting the brutality and gore to appease an audience that is not used to seeing reality as it is on the screen.
It Doesn't Entertain, It Provokes
The plot also cleverly aligns its narration with key moments in Indian history. From blatantly critiquing Rajiv Gandhi's years in power to tracing the Hindu-Muslim communal riots, Sacred Games does not merely use historical anecdotes to inform the viewers but rather, it aims to provoke them and one must admit that it succeeds wonderfully!
Powerhouse Performances
Apart from the plot, acting is a key strength that leaves a lasting impression on the viewer.
Nawazuddin Siddiqui as Ganesh Gaitonde proves once again that there is no role too complicated and no character too complex for him to embrace. Gaitonde is naive and he's clever; he's a struggling street thug and he's the most feared don in all of India; Gaitonde is brutal and he's beaten; he's brash and he's endearing; he's all these things and so much more and yet Nawazuddin Siddiqui slips in and out of Gaitonde's every mood as though the actor and the character are one. With Sacred Games, Siddiqui has certainly achieved a feat and has set the bar very high for his counterparts.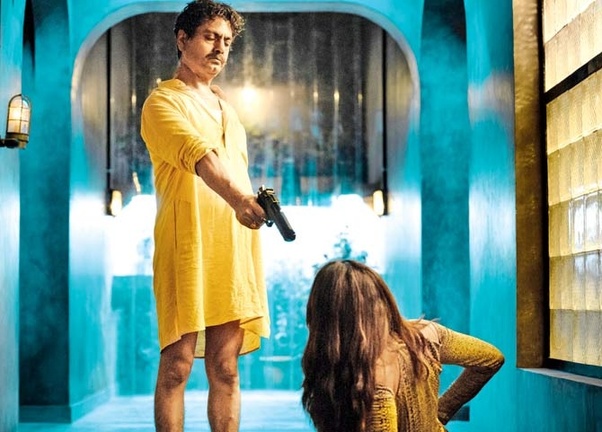 Saif Ali Khan steps out of his comfort zone and it shows how far he's come from his Hum Tum and Cocktail days. He is no longer a sophisticated albeit child-like urban man whose biggest dilemma in life is finding true love. For Sacred Games Saif transforms into  a gali-hurling, deeply conflicted cop who, despite his many flaws is not ready to surrender to the system. Breaking free from the shackles of the "quintessential Saif Ali Khan," the actor proves that he is ready to bid farewell to what he was and is eager to showcase what he can be.
Read: Review Of Rehan Sheikh's Azad: WOW Is The Word!
Radhika Apte as RAW agent Anjali Mathur is convincing. She's a woman out to prove herself in a man's world and Apte portrays her character's pragmatism with conviction.
The rest of the cast wonderfully compliments the efforts of the principle actors, making us relate to the triumphs and (mostly) pain of the show's many characters.
What Doesn't Work?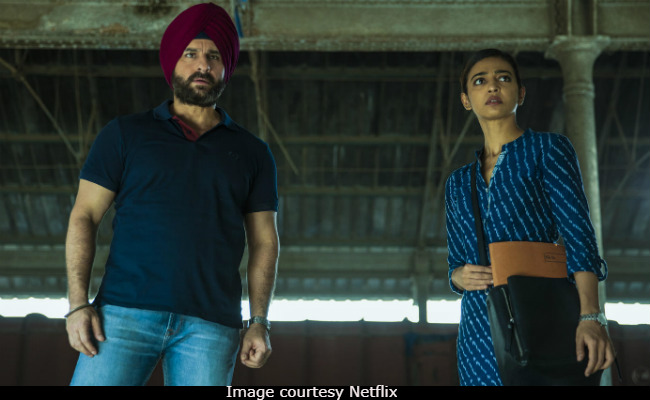 Too Much Profanity
Granted that the use of cuss words was a necessity given the dark nature of the plot and the show's underworld premise. However, after a while it seems as though Anurag Kashap just could not contain his excitement for not being answerable to the Indian censor board and decided to punctuate the script with profanities rather than periods and commas.
Punjabi Accent
Saif Ali Khan plays a sardar who grew up in a thoroughly Punjabi household. Despite this, Saif's pronunciation falters and while delivering dialogues that are penned entirely in Punjabi, his refined urban accent plays a huge spoil sport. This is a glaring oversight for a series that is otherwise close to perfect.
Read: Sanju Aims To Redeem Dutt & Makes The Audience Fall In Love With Him In The Process
The makers should give serious thought to assigning an accent coach to Saif so that we do not see this mistake repeated in consequent seasons.
The Confusion Around Gaitonde's Background Narration
This is a major source of confusion for the viewer. A little down the lane, Gaitonde is shown dead. However, he continues to speak from the grave and one cannot help but question, "HOW?!"
Perhaps the second season will explain this enigma but for now the confusion remains as it is.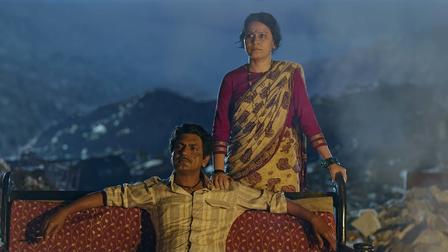 Final Verdict
Sacred Games is a superior product, the like of which has never before been produced for the small screen in India. If you can digest graphic gore and do not have a problem with abundant cussing and nudity, there's no reason why you shouldn't give the web-series a watch!
Highly recommended!