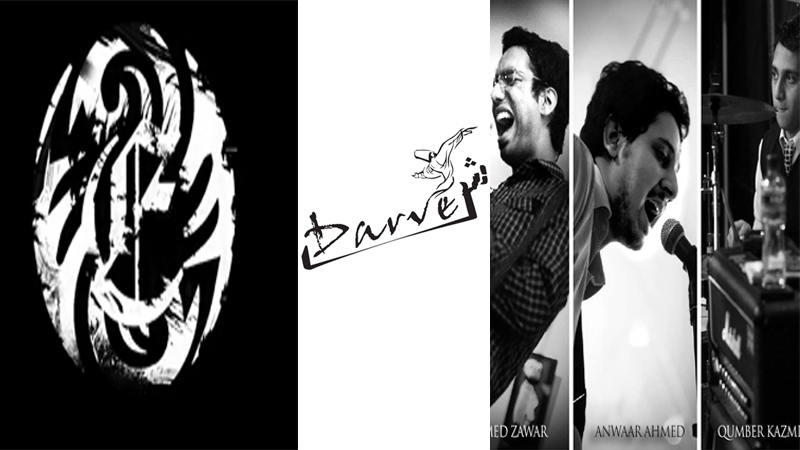 Second episode of the much talked about Pepsi Battle of the bands was aired on Sunday and left us in a fix about whom to feature on this list and whom not to because of the several power packed performances witnessed that evening. However, after watching the show on repeat for a day (yes, it takes me long to decide) and a lot of deliberation, I have finally listed down top 3 bands featured in the 2nd episode of the reality show who stood out and offered novelty regardless of their presence on final list.
3) Ehl-E-Rock:
Together for nine years now, Ehl-E-Rock which as the name suggests is a hard rock band consisting of four members and has already an album to their credit. Having sung in English only, the band performed their first original Urdu rock song in the 2nd episode of the show and without a doubt completely nailed it.
Also Read: 3 Bands that Swept Us off Our Feet in the 1st Episode of Pepsi Battle of the Bands
While Farooq used the word "Powerhouse" to applaud the skills of each member of the band (specially the vocalist), Meesha and Fawad lauded the band for their coordination and a strong sense of identity when it comes to sound. Although, unfortunately the band could not make it to the final list but giving major head banging feels through their music, the quadruplets successfully managed to get noticed owing to their energetic performance. I am a kind of person who would prefer any other genre of music over rock at any given day. Still, after witnessing their gig I felt compelled to search for Ehl-E-Rock on social media in order to listen more of their work and I must say that I was not disappointed. Take a look for yourself!
2) E-Sharp:
Who would have known that when a lawyer, content writer, billing supervisor and a doctor come together, such magic could be created? The band which has already released 2 albums prior to this audition performed their original "600 saal" from the recent album and judges seemed to have fallen in love with the melody. Meesha characterized the song as a strong original having great "recall value and earworm effect" and we could not agree more.
In addition to this, I was almost amused by their sharp sense of humor (see what I did there) which is reflected both through their music and their Facebook page. Watch the following video to know what we are talking about!
Note: Do read the about section of the band's page. You might die laughing! 😛
1) Darvesh:
And now its time to sing songs of praise for the big fish, a 10-piece ensemble Darvesh who blew us away with their original "Sawali". Words cannot do justice in describing the kind of extraordinaire show put up by the band.
Also Read: Saieen Zahoor & Sanam Marvi Return to Coke Studio with a BANG!
Coming from different genres (Indie, Sufi & Qawwali Rock), each member contributed in creating a sound which was rightly hailed by the judges as a complete package. Thus, the band not only kept buzzing in my head for hours but also managed to secure a spot for them on the final list. Kudos to them for that! From backing vocals, tabla and drums to keyboard, the talented decad had it all and if you listen with your eyes closed, you will definitely experience a Coke Studio moment happening right there on the stage of Pepsi Battle of the Bands. Ironic! Isn't it?!
Also, the fact that Farooq Ahmed was looking forward to check out their other songs as soon as he hits home speaks volume about the band's potential. I would personally mark their gig as one of the best I have ever seen in any musical reality show. Wondering why are we going gaga over Darvesh, then you must watch the following video!
Note: Do read influences mentioned in the "about" section of their Facebook page! You will be amused.