Back in the days when I was studying in my hometown, statements like, "hostel life sucks" sounded all Greek to me. But now that I bear the brunt, let me assert that this is true to great extent. In the beginning, staying away from family seems terrible enough let alone adjusting to the new environment and strange people. However, as time passes you learn the art of living happily in a hostel.
Also Read: 4 Struggles of a Woman Who Smokes in Pakistan
This post is all about celebrating those bittersweet moments which make hostel life totally worth it.
1. Admit it! It was our decision to ignore the stigma attached to girls' hostel in Pakistan that let us see for ourselves how false and baseless these allegations were.
via GIPHY
For the last time please understand that hostels are inhabited by people like you and me who share somewhat similar insecurities and similar aspirations as anyone living with the family does.
2. A self-validating noun, hostel mess has haunted every hostelite. But the issue is not that simple and has multiple dimensions to it.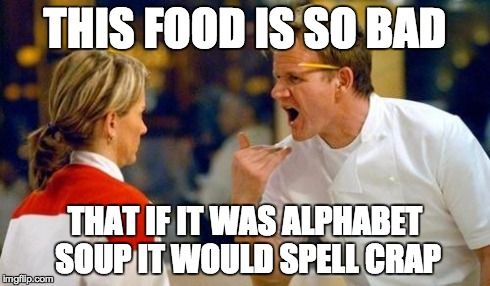 (a) Every dish tastes the same i.e. bland.
(b) Special measures are taken to keep us hydrated by making food which is 90% water and 10% spices. We seldom find something chewable hence no toothache or locked jaw!
(c) If by accident they end up making scrumptious food, chances are that it will be consumed at the speed of light. Kid you not, I have seen beauties transforming into beasts at the sight of edible food in hostels.
However, when they say not all heroes wear cape they aren't wrong. In such dark hours, Maggi and eggs will always come to your rescue!
Pro-Tip: Make good friends with girls who can bring you "ghar ka khana" (home cooked food).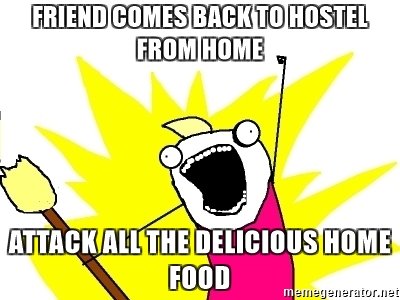 3. We've seen it all and come out stronger! Not exaggerating a bit.


via GIPHY
Be it waiting for hours outside washroom, rushing to the dining room before the food runs out, managing whole week in one set of Shalwar Kameez because you do laundry at weekends only, living without internet during month's end or taking cold showers on winter's eves because the warden simply refused to turn on geezer; we have been to hell and back.
4. No, we are not always gloomy! Frequent gossip, dance, jamming or movie sessions with our roomies keep us alive and kicking.
5. Cat fights do erupt every once in a while and honestly where would be the fun without it. Nevertheless, hostel is a place where you can see perfect example of girl power at display.
From strangers to friends and from friends to sisters from another mother (Yeah, I know that doesn't rhyme. Don't kill my vibe!), the amount of love and support you get here is unmatched and something you will cherish forever.
6. Being on your own has its own charm especially for girls in a society like ours where we spend half of our lives being pampered by our families and the other half of it by our husbands. 
Hostel life allows you to break this cycle and for once be able to feel what independence tastes like.
You learn how to look out for yourself, manage your budget, rush yourself to hospital in emergency (been there, done that), buy your grocery, cook yourself quick meals, shop without suggestions, clean up your mess alone (both virtual and material) and all other things that are necessary to keep oneself alive and happy.
In doing so, you finally earn the license to be behind the wheels, rather than see someone else drive your life with you sitting in the back. This newly found sense of self reliance then leads to improved confidence which further helps us in realizing our potential with deeper conviction and more motivation.
I won't lie! The fact that we get to do all of this at the expense of being away from our families does bother us but every effort is paid off when we hear our parents talk about us with immense pride just for being able enough to live happily on our own in a hostel.
Also Read: This Comic Sketch On Matchmaking In Pakistan Has Taken The Internet By Storm!