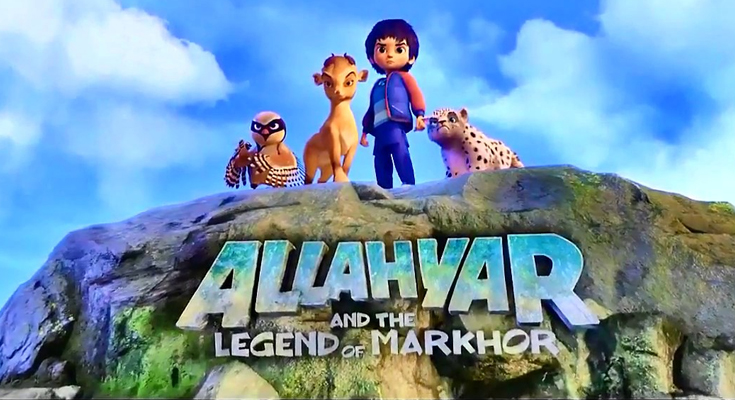 In Episode 2 (Part 2) of The Pakistani Venture, we continue our chit chat with the creative team leading, Allahyar and The Legend of Markhor (AYATLOM).
Speaking about the significance of AYATLOM as a a purely Pakistani product, the Production Head, Usman Iqbal shared, "Being Pakistanis it's extremely important for us to put Pakistani content for children out there. Because we aren't producing as much content for our kids, we're struggling to transfer our values and culture to the children."
We were most curious about the fact that a female artist was used to voice Allahyar's character instead of a child.
"We had a long and rigorous screening process," explained Uzair Zaheer Khan. "A lot of the kids had the right voice but acting was something that was really important for us and so we decided to go with Anum Zaidi."
The writer and director was all praises for Zaidi's performance sharing that she carried a boy's voice very well and out-shined everyone who had been shortlisted to voice the lead character.
The surprise package, however was Ali Noor. We all know and love him as a brilliant musician. However, in Allahyar and the Legend of Markhor, Ali Noor has not just lent music for a couple of songs but is also playing the antagonist, Mani. The team believes that he has done "…Amazing justice to the role," and that "…People will love him."
Also Watch: The Pakistani Venture I Episode 1 I The Stadium
The background score of Allahyar and the Legend of Markhor has already garnered positive reviews. However, it seems that the background music is just the tip of the iceberg. The film will feature a mix of new and old songs ensuring that both children and their parents have something to hum along.
We've already said too much. Click the link below to watch Episode 2 (Part 2) of The Pakistani Venture with team Allahyar and the Legend of Markhor.