Before getting straight to my review of Teefa in Trouble, I would like to request all the readers in advance to take the feedback in a positive stride. Also, to all those people who felt that the film deserves a boycott due to the sexual harassment charges against Ali Zafar, I went to watch the film because the court case is still in process and the charges are yet to be proven. In a case otherwise, I would have never gone to watch the film.
Read: Review Of Rehan Sheikh's Azad: WOW Is The Word!
"BUS JI GUZAARA THA!"
This is what I heard from many Pakistanis who had walked out of the theatre after watching Teefa in Trouble here in Dubai.
And you know what?! I could not agree more!
Needless to say, I had high hopes from the Ali Zafar starrer Teefa in Trouble which easily became Pakistan's highest opening-day grosser overnight. The film is further expected to break many box office records in Pakistan if raking in crores of rupees already wasn't enough! And to top it all off, having on board a brand name like Yash Raj as international distributors is no less than an achievement. Despite such feats, Teefa in Trouble failed to impress.
Read: Review: Cake Is A Slice Of Life Film That Should Not Be Missed!
The Good
Teefa in Trouble tackles the serious issue of objectification of women in item numbers with commendable maturity. The inclusion of a song like NON-ITEM number in the film needs to be appreciated for helping the cause in such a fun way.
Maya Ali, the female lead, stands out with a screen presence no less than Kareena Kapoor. The supporting actress Mah-e-nur Haider also did complete justice to her role. Same can be said for Simi Raheal and Asma Abbas who played mothers in the film. Wouldn't be an exaggeration if I might say, none of the men could come close to the performances put up by the seasoned female cast.
Read: Layman Review: Parchi Is A Laugh Riot That You Should Not Miss!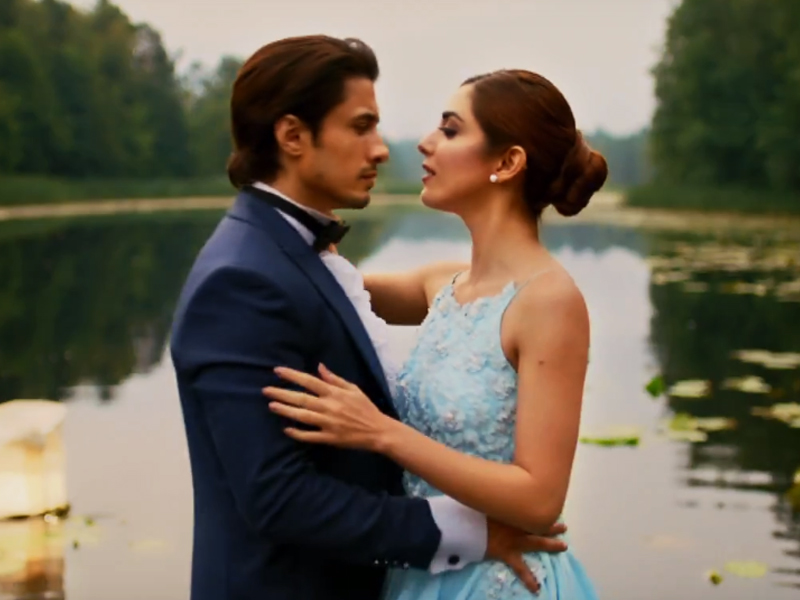 The action scenes are very well done with cinematography so beautiful that you can't be distracted easily. Since, its Ali Zafar's production, the music of Teefa in Trouble had to turn out very well! Brownie points for the lovely locations! The film is a visual treat.
The Bad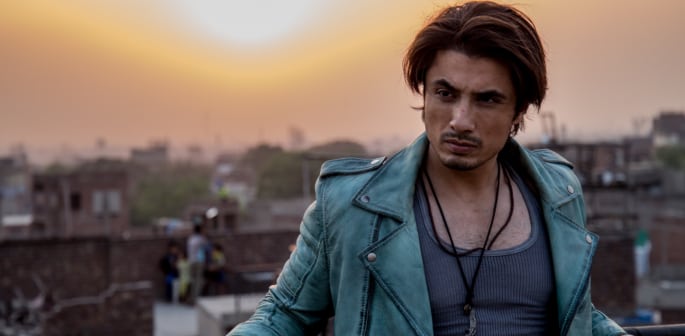 Teefa in Trouble has everything that is needed in a film to become a blockbuster, except for only one thing! THE STORY!!
Every twist and turn in the plot is predictable to the point of being boring. No surprises really! No depth to the characters! Poor dialogue and screenplay! It seems the script and screenplay have been altered to get as many beautiful locations in the film as possible for the sake of the cinematography.
Another thing disappointing is the script! The jokes are the usual; silly, stupid stuff that we have heard before.
Read: Sanju Aims To Redeem Dutt & Makes The Audience Fall In Love With Him
Moreover, male characters completely failed to create a mark!
The Verdict
I wish the filmmakers had spent more time and energy in developing the script, storyline, screenplay and dialogue instead of just depending on foreign locations and star power.
I for one am not happy with this film and despite its box office success would not recommend people who appreciate good cinema (Pakistanis or Indians) to go watch the movie. I am a patriotic Pakistani who truly feels for his film industry and wants it to produce quality cinema and not just an expensive one.
Huge budget, a star-studded cast, super-talented director, captivating cinematography and art direction, catchy music, globally renowned international distributor, trained action sequence experts from abroad, lovely locations and yet Teefa in Trouble failed to impress, all thanks to the poor script. How sad is that?
Read: We Saw 7 Din Mohabbat In & Our Verdict Is Not Pleasant