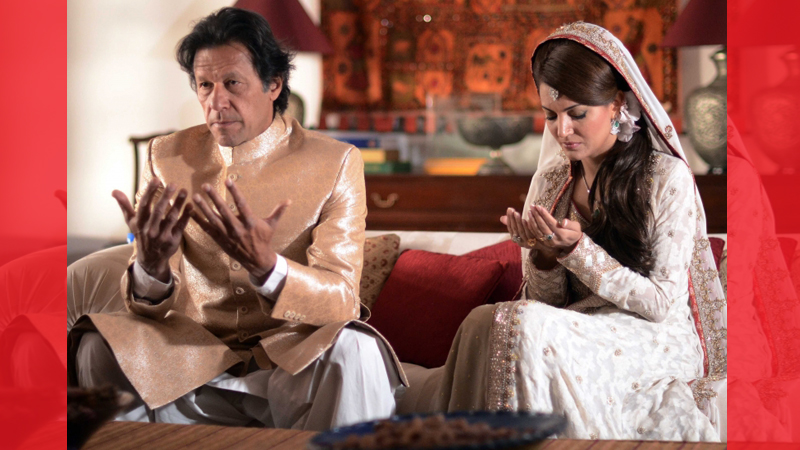 Divorce rates have visibly risen in Pakistan over the last few years. There are a number of common reasons why marriages fail in Pakistan however, some of them are completely overlooked. Here is a look at what they are and why they matter.
Read: 3 Questions To Ask Before Getting Back Together With Your Ex
1. Influence of Media
It is easy to find a Pakistani man who wants his wife to be as attractive as the next miss universe and yet expects her to be submissive, quite, shy, good at getting the chores done and the kind who wouldn't mind living in poverty!
Similarly, quite a few Pakistani women too behave strange and expect their husbands to be rich and handsome and yet the kind who are ready to comply with whatever demands they have. Take a closer look and it would be pretty obvious that young adults in the country end up being influenced by what they see in media and hence, without even realizing build expectations that come out of fantasies and lack logic.
Read: Here Is Your Guide To Cope With A Breakup!
Individuals begin to lose hope and begin looking for someone else to meet their dreams as soon as the honeymoon period is over and as soon as they understand that their partner is not the ideal person that they had been looking for.
2. A Lack of Investment
A number of young adults in the country underestimate the value of spending time together. Hence, a lack of investment of time in one another deprives couples of the opportunity to communicate which eventually, makes room for misunderstandings and divorce.
Read: 5 Most Obvious Signs That Your Marriage Is In Trouble
3. A Lack of Respect for Each Other's Values
Polarization is a certain reality that is fast showing negative signs in Pakistan. Most individuals end up exploring each other's political, religious and social views and the values that form because of them only after marriage. A lack of respect in each other's values results in frequent clashes and thus, divorce.
Read: 3 Reasons Why Mothers-In-Law Are Not Popular Anywhere In The World
4. A Lack of Guidance
Parents in Pakistan do everything for their children but they don't even recognize the fact that providing relationship guidance and preparing their kids to sustain a marriage too is their responsibility.
Most young adults hence, following their wedding find themselves in an uncomfortable position and with no idea of how to manage pressures that come with a marriage, they decide to move out of the relationship.
Read: Awkward Moments That Newly Married Pakistani Couples Experience