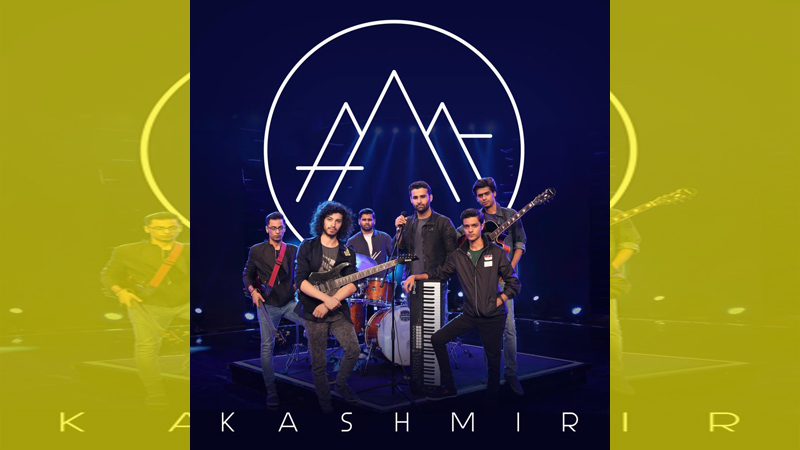 Winner of Pepsi Battle of the Bands' 2nd season and Kaghaz ka Jahaz famed Kashmir the band released their first music album last week and I am pretty sure there are many more to come. Now available on Youtube and Patari, the album is binge-worthy, harmonically rich and endlessly playable. Each song is like a glimpse into a variety of wonders Kashmir is capable of. Soothing-with-a-hint-of-rock Khwaab, mellow Soch, folksy Rani-e-Kashmir and Sabh Saath Chaien with a techno touch, each number has a different yet relatable story to tell and as the album progresses the signature style of Kashmir grows on you, breaking the listener into random sessions of crooning. However one song that completely stole the show and struck a chord quite literally is Pareshaniyan by Kashmir the band.
Read: 5 Reasons Why FACE Music Mela 2018 Is Bringing The Most Lit Night To Islamabad
Opening with a tad bit funky beats, you get the groove of which after a while, followed by soft strings which break into full riffs as soon as Bilal, the vocalist, starts singing about struggles of life in his husky youthful voice, Pareshaniyan turns out to be a feel good, fresh and rollicking number asking you to never give up in a very light yet ear-worming manner.
Read: Pepsi's Latest TVC Is Insanely Nostalgic And We're All Hearts!
As the song progresses, you find yourself unintentionally swinging to the ebullient percussions. 15 seconds into the second minute and I could actually hear Vais creating instrumental magic with his guitar which goes about a minute and halfway through the track, the melody takes a mild fading dip only to soar higher as the ensemble goes full throttle, glowing with colors of life. Up next, a brief guitar solo, melody takes the front seat only to disappear gradually; leaving it to the vocalist to conclude which he does quite gracefully.
Read: This Team Deserves An Award For The Best PSL Anthem Of The Year
Pareshaniyan by Kashmir paints the picture of life with bright shades of hope and optimism. Highly recommended if you are going through hard times! It wouldn't be an overstatement if I refer to Pareshaniyan as new generation's Purani Jeans. Expressive vocals, peppy melody and finely calibrated composition with a recall value to it, Pareshaniyan testifies that less is more and simplicity at times trumps complexity. The bar is undeniably raised!
Read: A Look at the Journey of Kashmir on Pepsi Battle of the Bands Before B.O.B's Finale
Click the link below to see why Pareshaniyan by Kashmir the band is our new jam and while you're at it, do check out rest of their stunning debut album. You won't regret it!
Read: Top 3 Performances from the Knockout Round of Pepsi B.O.B