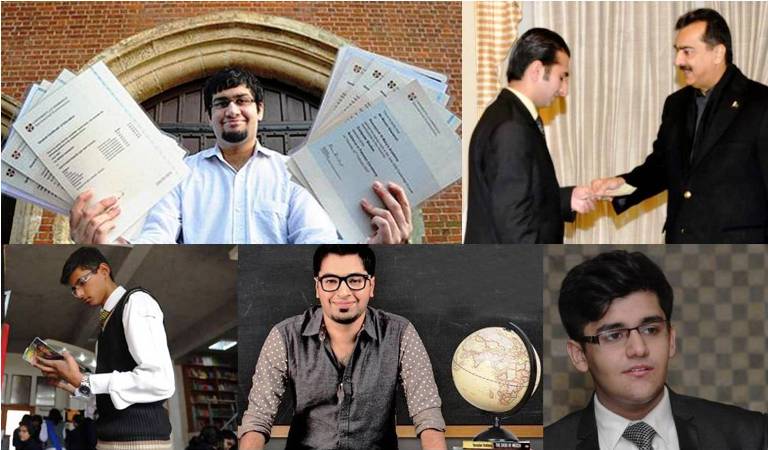 I can still vividly recall the anxiety and pressure of appearing for my O – and then A Levels exams back in the early 2000's. I also still remember the excitement with each I tore open the envelopes that carried my statements of result. As proud as I am (yes, even now that I'm well into my 30's) of the few A's that I managed, I can't imagine the euphoria of those brilliant students who keep breaking records for the most A's in their International General Certificate of Secondary Education (IGCSE) examinations.
After waking up to the news of yet another Pakistani student – Hunain Zia – breaking the record (that seems to perpetually remain in Pakistan's lap), we at Bolo Jawan decided to do a round up of all the geeks who have made us proud by going so many extra miles to put Pakistan in the spotlight! I say "so many extra miles" because the basic requirement for O Levels is to appear in 6 subjects and for A Levels its merely 3 subjects but the students we're about to talk about have each appeared in exams for more than 25 subjects! If this does not inspire a "Wow!" from you, I really don't know what will!
Also Read: 60 Moments That Brought Immense Pride to Pakistan in 2016
 Ali Moeen Nawazish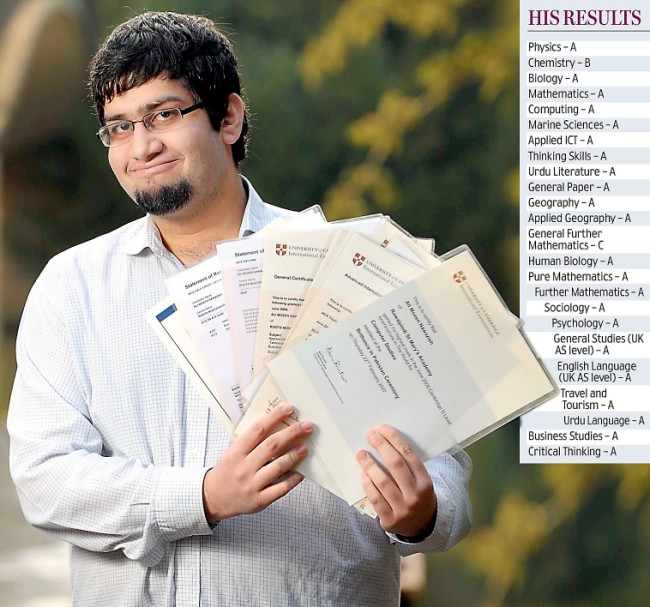 It all started in 2009 when Ali Moeen Nawazish rose to national and international fame by scoring 22 A's in Cambridge University's A Levels examination. Today, Moeen is known as a leading young academic and a columnist with the Jang Group of Newspapers in Pakistan. Visit Ali Moeen's Wikipedia page to learn more about his current endeavours.
Ibrahim Shahid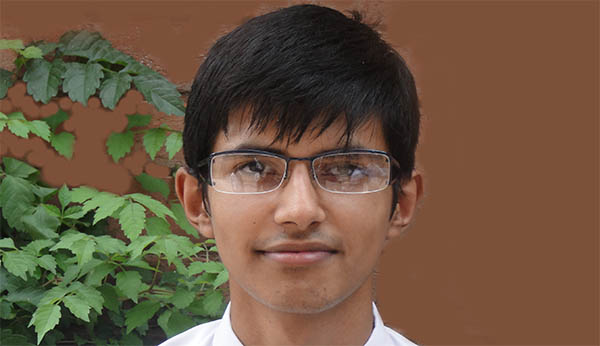 When the results of GCE O Levels exams came out in January 2011, Ibrahim created a world record by scoring 23 A's. Ibrahim shared in his interviews following this achievement that he had been written off by his teacher (while living in Australia) as an average student who would "never excel." His hard work and tireless dedication to education has today made him figure among the most exceptional minds of his generation. You can read about his journey from an "average student" to a record holder in this blog post.
 Zohaib Asad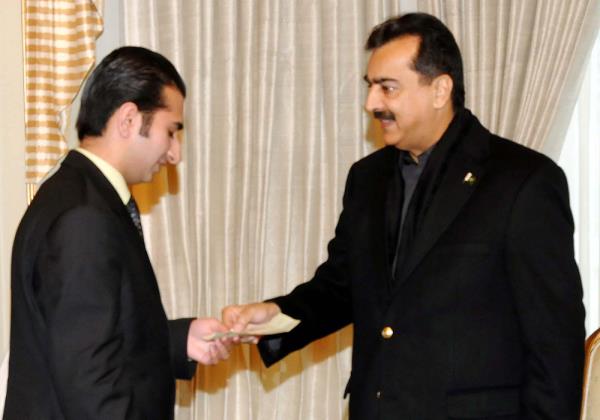 2011 was a double treat for Pakistan because in August the same year another young Pakistani broke Ibrahim's record of 23 A's.
Hailing from Taxila, Zohaib placed Pakistan in the limelight once again when he scored 28 A's in the University of Cambridge's O Levels exams. His pick of subjects included World Geography and Travel Tourism. Anyone who's familiar with the GCE system would know that these subjects are extremely uncommon in Pakistan and so we can only imagine the hard work that Zohaib put in to gather content and score those marvelous A's. He's now a social entrepreneur and you can learn more about his academic venture from the website of Zohaib Asad Academics.
Also Read: Shoaib Malik Wants YOU to Make #PakistanZindabad a Record Breaking Twitter Trend
Haroon Tariq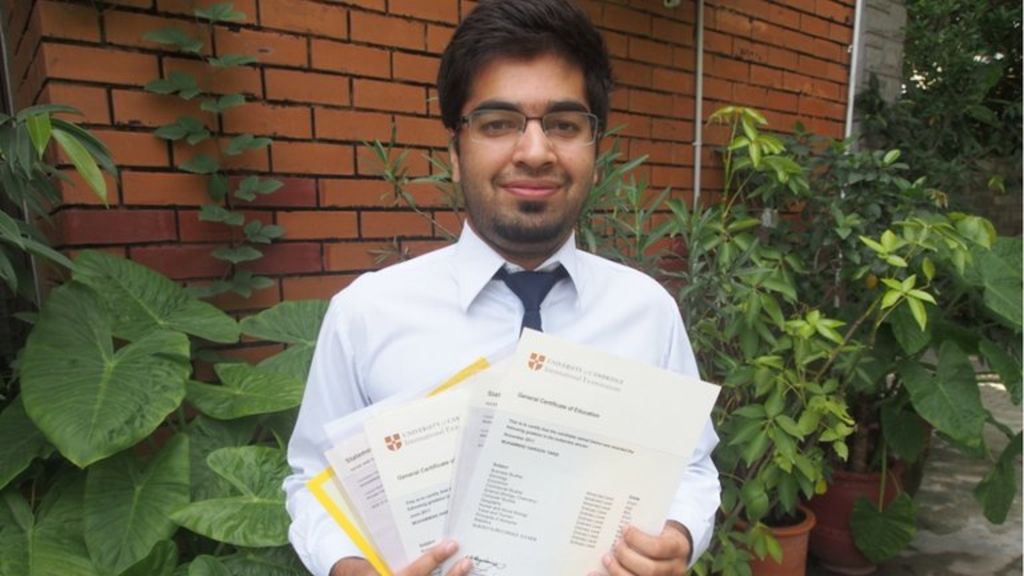 In 2013 this (then) teenager set a new world record when he collectively scored 47 A's in his O and A Levels exams. Needless to say, this wasn't an easy feat to achieve as he not only had to study 50 different subjects but he also had to learn foreign languages such as French and Spanish.
This is however, not Haroon's only academic achievement. Yes! There's so much more! Visit Haroon's Wikipedia page to learn about his many educational records.
Hunain Zia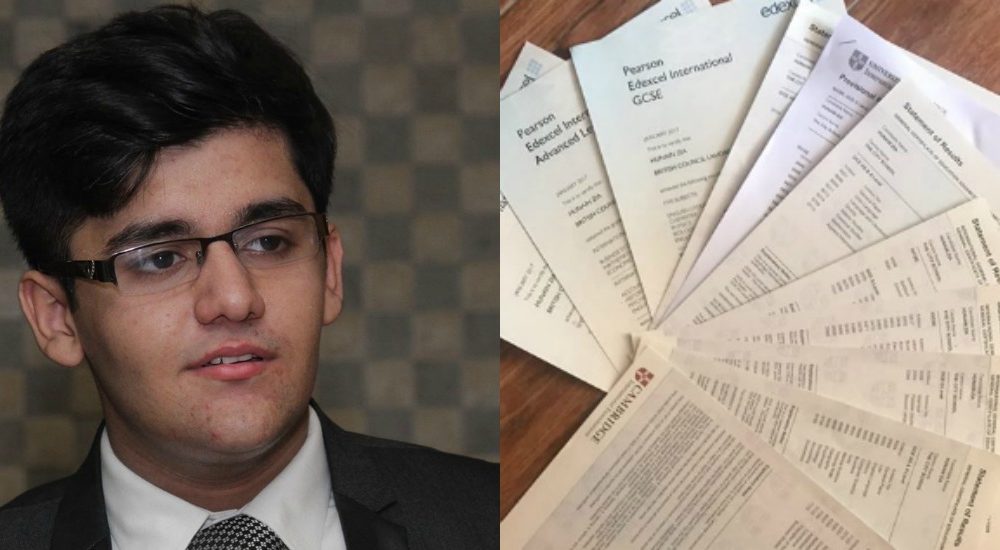 Last but certainly not the least we have Hunain Zia – the guy who brightened our otherwise mundane morning – on the list. This little genius made our day when he announced securing 66 A's in his O Level exams on his Facebook page a few hours ago! While I'm still trying to wrap my head around this unbelievable achievement, Hunain Zia's Facebook post is gathering unprecedented (and much deserved) attention!
After 66 A's, we're not really sure what's next! The way Pakistani students are constantly striving to keep these academic records within the country and improving them by leaps and bounds every few years, we won't be surprised if the next Pakistani scores a 100 A's!
So much love and power to you all!