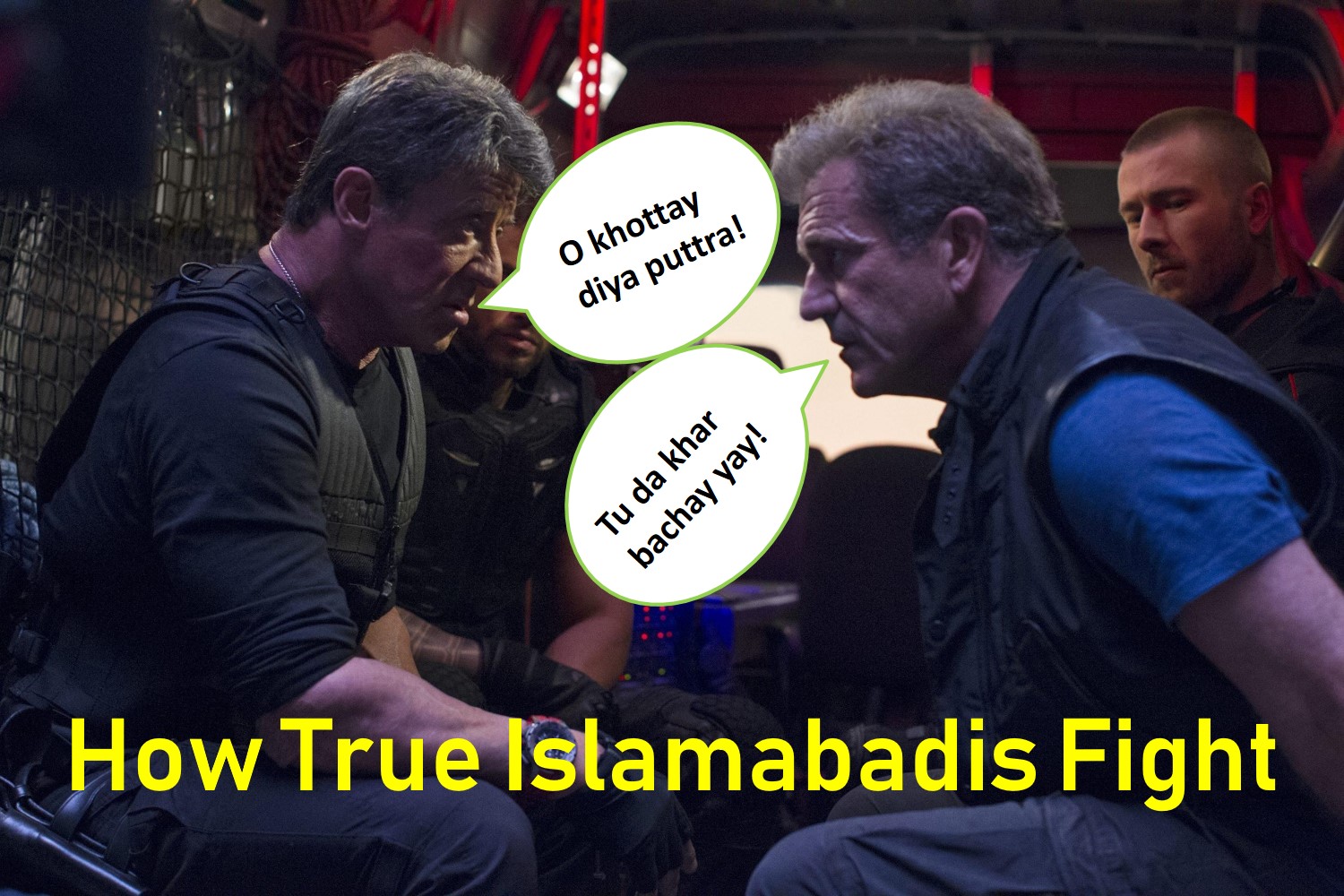 Since, Islamabad is the capital city of Pakistan, its dynamics are obviously different from other cities of the country. What makes things interesting is the fact that Islamabad is like a mini Pakistan with people settled from every nook and corner of the country.
Also Read: If You Think Islamabad Is A Dead City, Think Again!
Every true Islamabadi has developed certain qualities that make the people of this city one of their kind. So accustomed have Islamabadis become to their way of doing things that they don't  even realize that what they're doing is really funny!
Don't Like Pindi But Go to Pindi for Shopping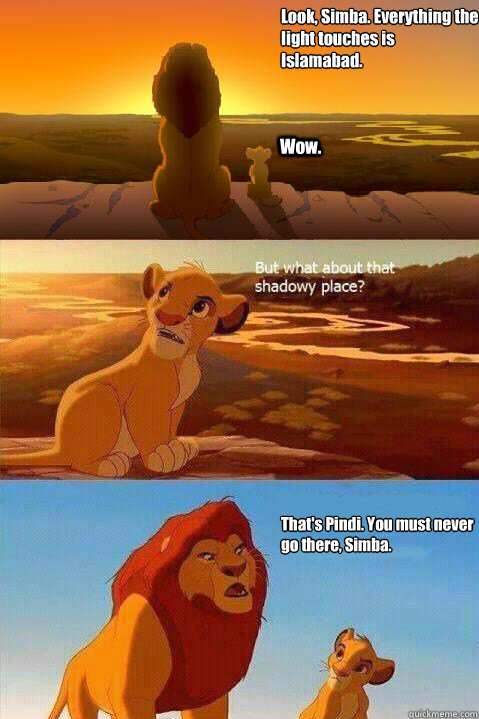 Since, a lot of VIPs live in the capital and because quite a few daily use commodities are transported from other cities; Islamabad is easily among the most expensive cities in the country.
On an entirely different note, Islamabad and Rawalpindi (or simply Pindi) are twin cities and it is a well known fact that the people from both the areas behave in an extremely different manner.
Also Read: In Pictures: Karachiite's Review Of Islamabad Eat 2017
Islamabadites therefore, find visitors from Pindi (their boys in particular) as well as the latter's traffic and rowdiness quite uncomfortable and annoying.
Despite the well-documented animosity that Islamabadis have against the Pindiwaals, nearly all middle class families residing in Islamabad are quick to do away with their stereotype when it comes to shopping. Even the most hardcore Islamabadis happily travel to Pindi simply because a few miles of travel allows them a better variety of commodities at an affordable price.
Go Crazy While Driving Anywhere Else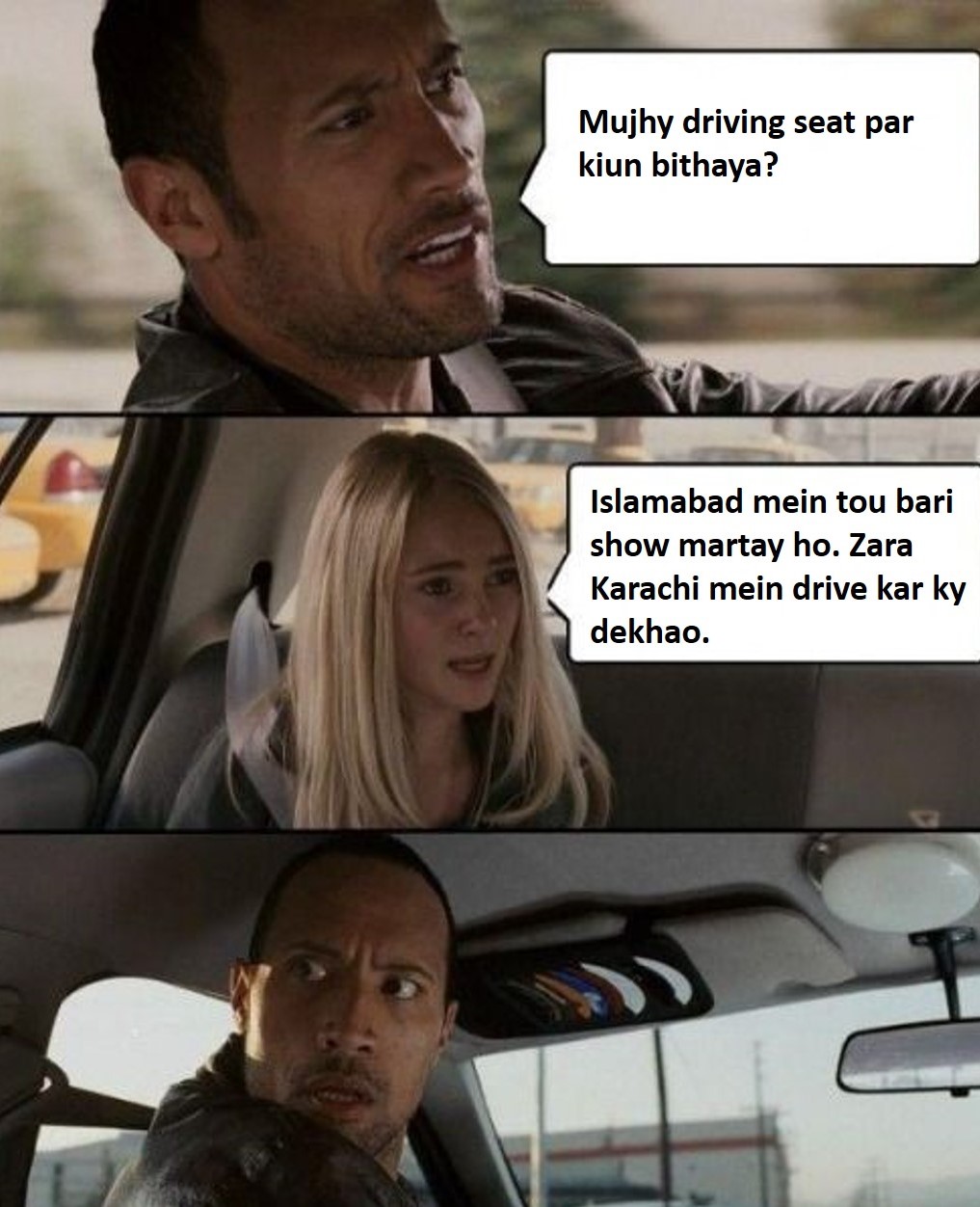 For someone who has driven in Islamabad all his life, traffic in Multan, Lahore, Karachi or for that matter anywhere else in the country is just unbearable.
Also Read: 3 Dessert Places in Islamabad That I Can't Get Enough Of!
True Islamabadi drivers can be identified from afar because of their nervous questions, constant complaining and unnecessary cursing while driving outside of their city.
Prefer Using Their Native Language to Curse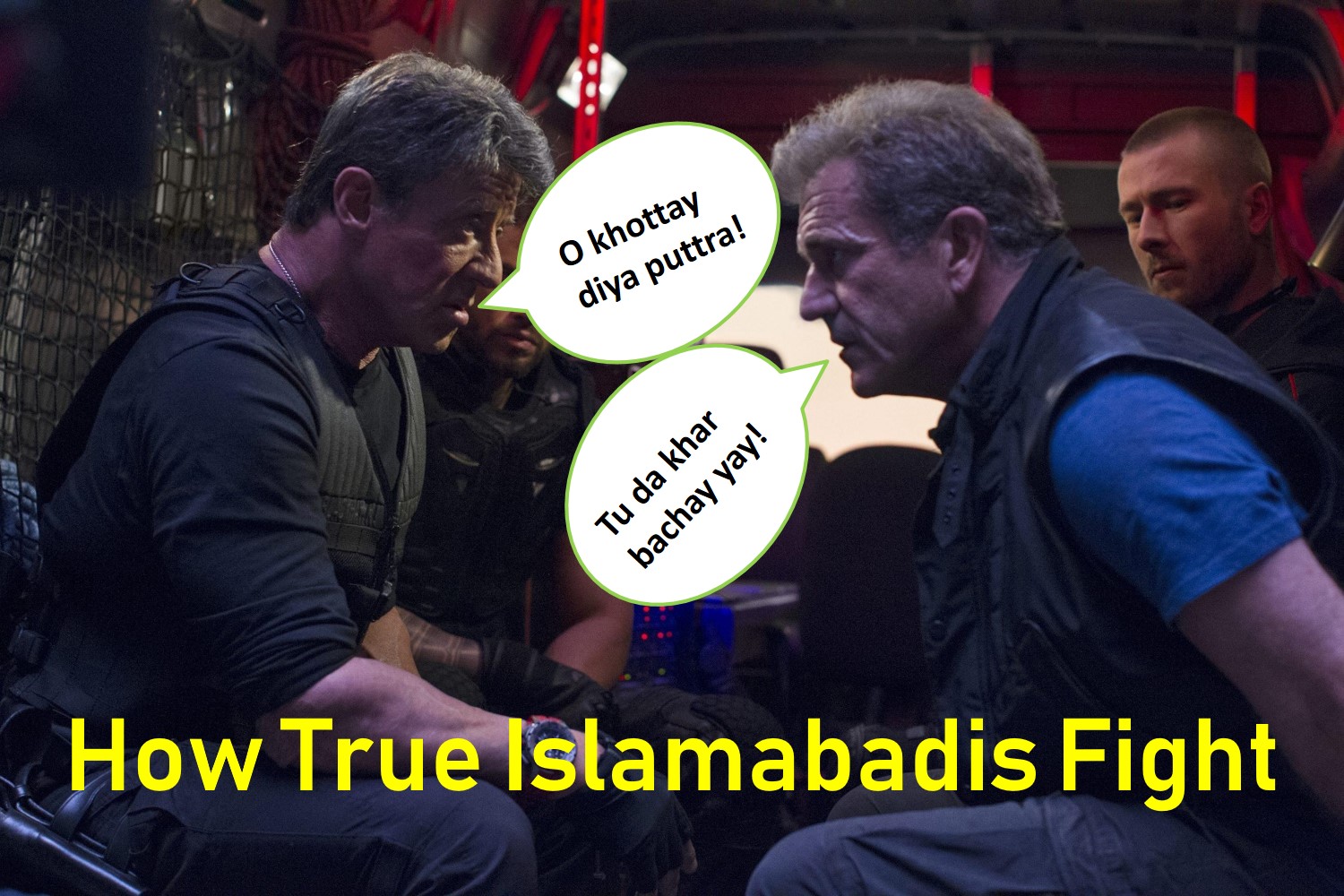 Most people living in Islamabad have settled in from other cities of the country and speak different languages. However, to avoid miscommunication on a conscious or on a sub-conscious level, citizens use Urdu language as a means to communicate with one another.
Also Read: Trust Us When We Tell You That These Three Things Look Good ONLY In Movies
Nevertheless, for reasons best known to the residents; when in the middle of an argument,  they go back to their native language and ensure that they curse in their mother tongue exclusively! So, if you're a non-resident, don't be confused if you see two individuals cursing each other, in two different languages – it's just an Islamabadi thing!