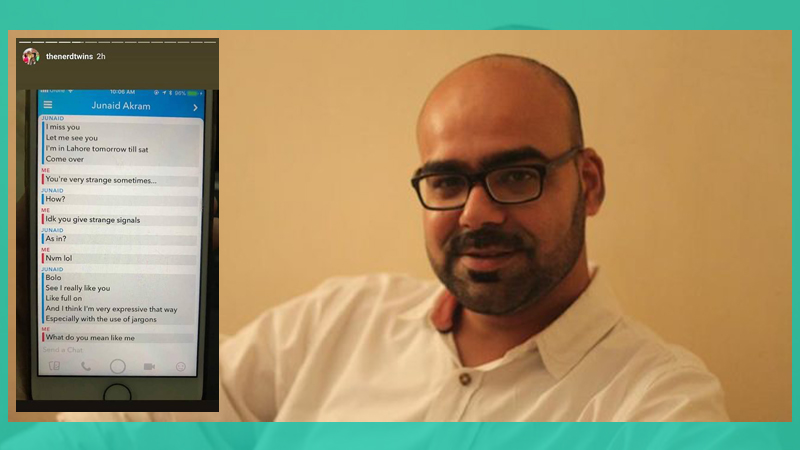 Junaid Akram came under fire for alleged sexual harassment after Geo News' Rabia Anum tweeted the following last week.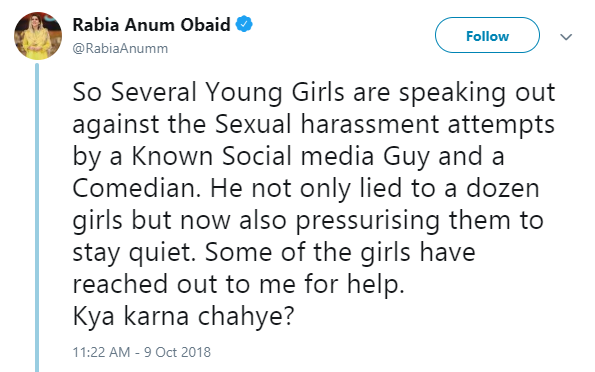 While people were still speculating if the social media star Rabia referred to was Junaid or not, a rumor made rounds that several girls had outed Akram in a secret Facebook group but were hesitant to share their stories publicly because of the risk attached with going against a beloved public figure.
Read: Is Pakistani Youtuber Junaid Akram A Sexual Harasser?
Entered the scene Pakistani Twitterati, many of whom accused Junaid of sexual misconduct. The micro-blogging site was flooded with anger, disgust and chaos. It felt like Pakistan was about to experience its #MeToo moment just like its neighbors.
However, the lack of evidence from any primary source made for a weak case, giving Junaid the leverage to vehemently deny these accusations.
Hats off to the survivors who broke the news to Express Tribune later that week and it was out in the open, finally!
One of the most disturbing stories from Express Tribune's exposé highlighted the ordeal of a young girl who was allegedly blackmailed by Junaid Akram to strip during a video call. As per the story, the girl and her family continue to live in fear as Akram has threatened to release her compromised screenshots if they take any action against him.
That said, since these girls didn't reveal their identities, there was a section of people that again discredited these women's ordeal.
Read: Journalist Urooj Zia's Account Of Being Sexually Harassed By Faisal Edhi Will Break Your Heart
Amidst such circumstances, this Pakistani Instagrammer took it upon herself to put all the speculations to rest and put out a story that exposed the Youtuber like never before. Take a look at the screengrabs!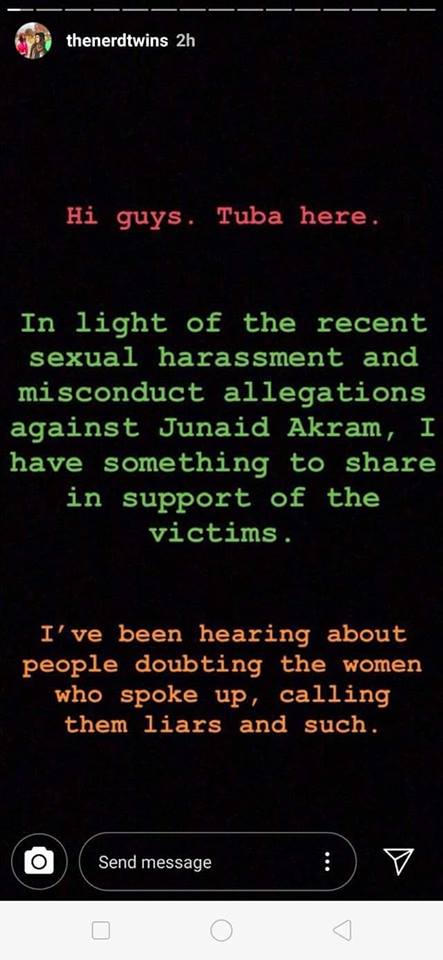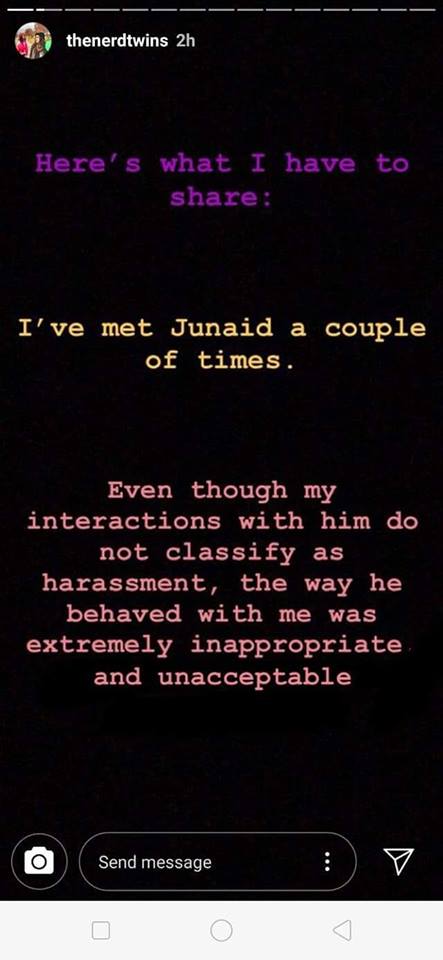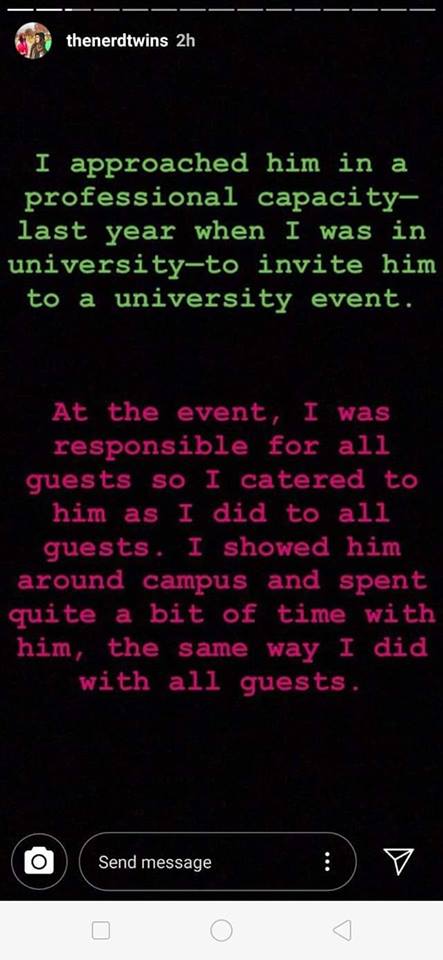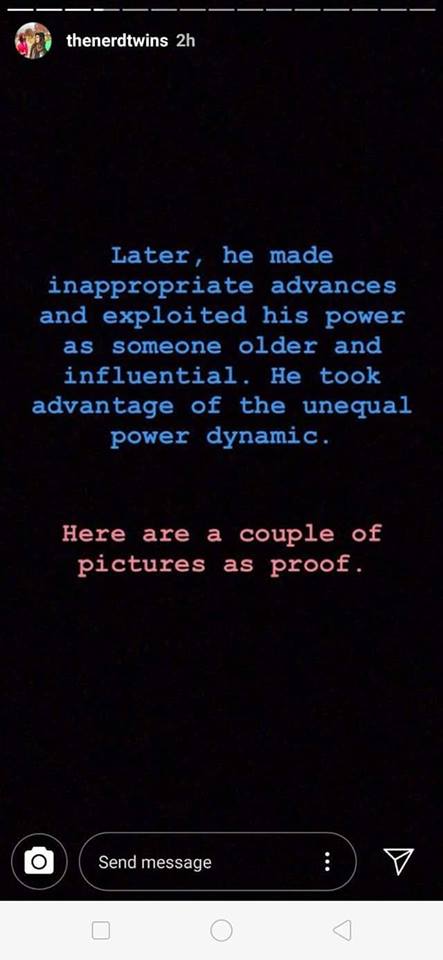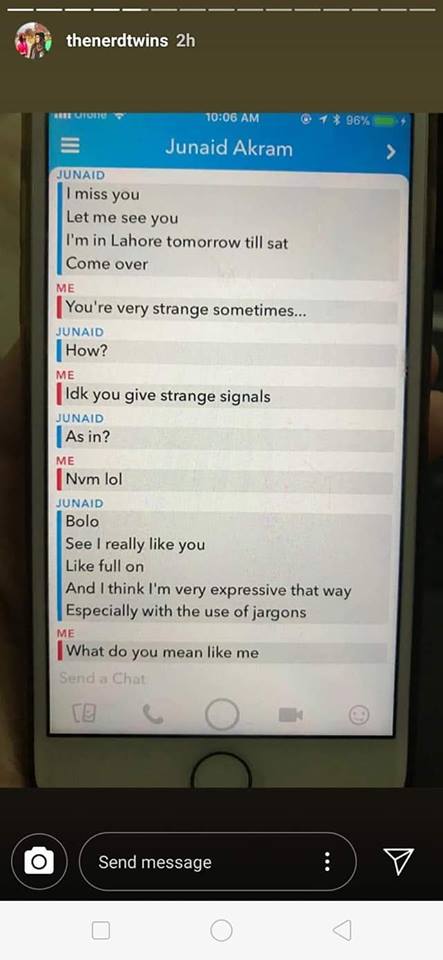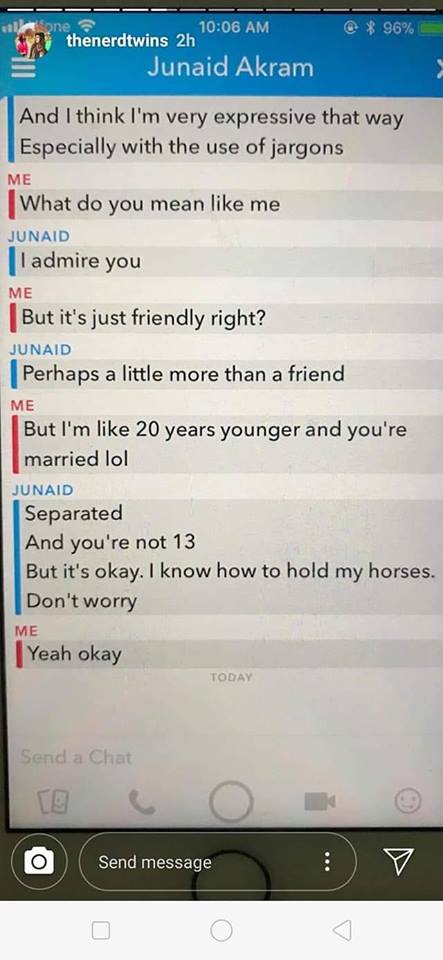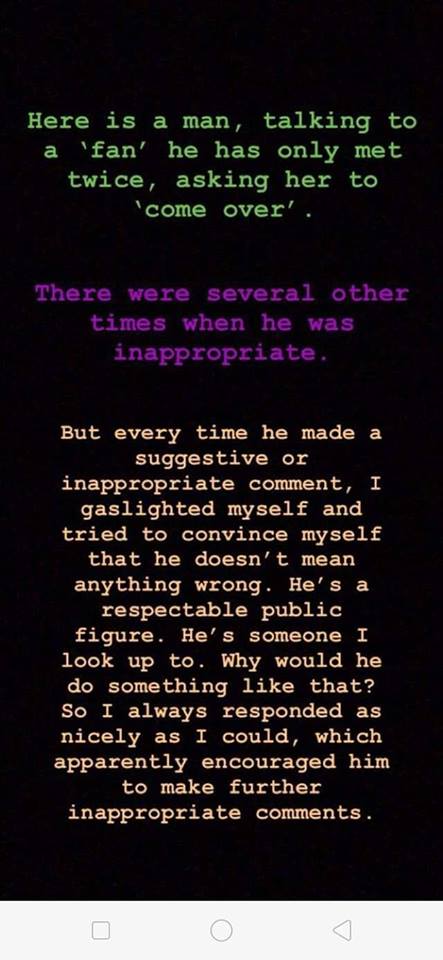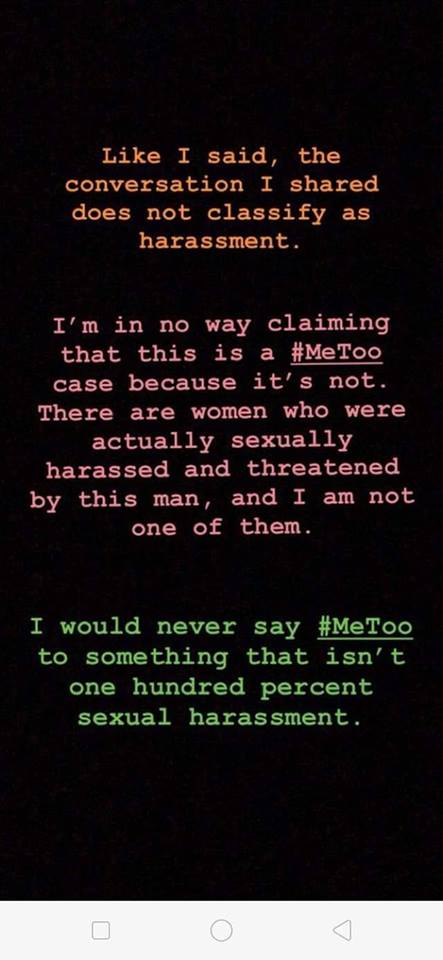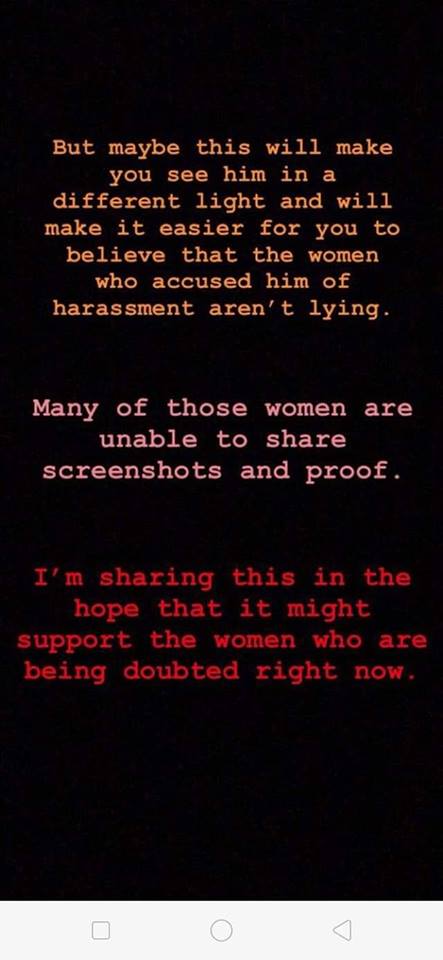 These disturbing screenshots of Junaid Akram's inappropriate chat are everything you need to see to believe his victims. Although Tuba didn't accuse Junaid of sexual misconduct, her story made it very clear that the latter does indulge in exploitation of young women, using his place of power to seek inappropriate favours and "friendships."
This stresses home the point that we must believe the women who have gathered the courage to out this predator and encourage them to come forward with any evidence that they might have against him.
Also, there's a dire need to understand that every time we gaslight the survivors of sexual harassment and assault, we not only enable the culprit but also create a society that makes it hard for the wronged to raise their voices against their sinners.
Read: More Women Step Forward To Share How Sanskari Babu Ji Alok Nath Sexually Harassed Them
The world is finally speaking up! A reckoning is on its way and we must do everything we can to help make our societies safer for the weak and vulnerable.
As far as Junaid Akram is concerned, a stern action must follow this leak and you can play your part by boycotting, unliking and unsubscribing the content creator's work.
If you have anything to add to this story, please reach out to Team Bolo Jawan on [email protected]. 
Team Bolo Jawan respects your RIGHT to remain anonymous, should you choose to step forward.