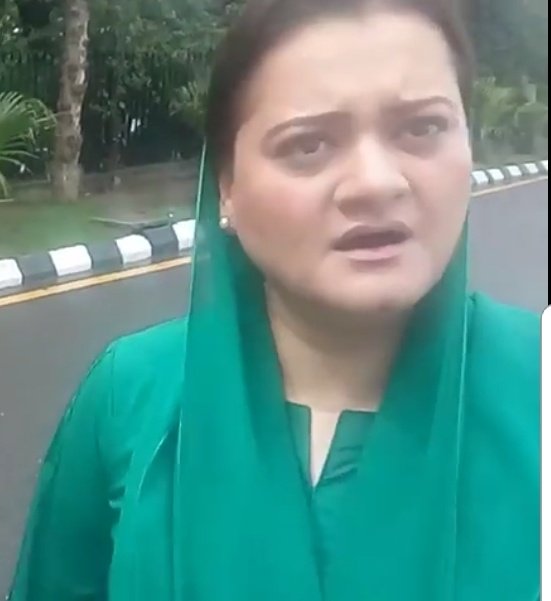 Yesterday, following the verdict of the Supreme Court of Pakistan, Tallal Chaudhary's name was added to the growing list of PML-N members who have been disqualified from holding public offices in recent months. He has been barred for five years from contesting elections and slapped with a fine of five hundred thousand rupees on account of contempt of court.
Read: 3 Things That Should Remain Unchanged In Naya Pakistan
The verdict was not in the least surprising and many had expected the fiery politician to be disqualified long, long before the proclamation was made.
https://twitter.com/AsimTanoliPTI/status/959075373697945600
However, for whatever reason, former Minister for Information and Chaudhary's fellow party member, Maryam Aurangzeb was perhaps the only Pakistani who was expecting a verdict diametrically opposite to the one that was announced.
https://twitter.com/Syeda__Zaidi/status/1024982350885728258?ref_src=twsrc%5Etfw%7Ctwcamp%5Etweetembed%7Ctwterm%5E1024982350885728258&ref_url=http%3A%2F%2Fbolojawan.com%2Fwp-admin%2Fpost-new.php
The shock on her face upon hearing about Chaudhary's disqualification by the Supreme Court was so earnest that for the last 24 hours Pakistan cannot get over her priceless reaction!
https://twitter.com/pukhtana_tweets/status/1024972579327668224
https://twitter.com/faizamalic/status/1025083452092239878
https://twitter.com/AliProbably/status/1025044237388341251
Aurangzeb's reaction has since captured the imagination of meme makers who are offering their own interpretations to her bewildered expression.
When your bahu aks you to show her your son's degrees but he graduated from #axact #MaryamAurangzeb #pmln pic.twitter.com/ZX4P8MSrHT

— Rishtay Wali Aunty (@Rishta_Unti) August 3, 2018
A shocking reaction of #MaryamAurangzeb on #TalalChaudhry's disqualification.

Chalty Chalty Kase Ye Hadsy Ho Gy😂😂 pic.twitter.com/tYplx5RruB

— Sawera (@_Noor_e_Khuda) August 2, 2018
Twitterati had a common theme going when deciphering the former Minister's thoughts during those fateful moments captured on camera.
The face you make when you realise you are next.#MaryamAurangzeb #TallalChaudry #PMLN pic.twitter.com/vIkhMonX3u

— Daria Satellite (@DariaSatellite) August 2, 2018
That reaction when you know that next is your turn !!! #MaryamAurangzeb#TalalChaudhry pic.twitter.com/f8QpmgTC7R

— وقاص احمد خان (@Waqas_Khan22) August 2, 2018
The last seven days saw a flood of memes featuring Jahangir Tareen and his infamous chase of the independents and it seems, Maryam Aurangzeb and her hilarious expression will dominate our mini-feeds for at least the next few days.
Pichlay aik week Jahangir Khan Tareen sahab ki shaamat aayee rakhi hai aur Ab Maryam Aurangzeb ki baari aa gayee hai along with Talal Chaudhary 😂😂😂 too good 😂😂😂 https://t.co/u6ZqroqalQ

— Ahmed Nawaz (@AhmedNawazAZ) August 2, 2018
That said, while we are thoroughly enjoying the hilarious take on Maryam Aurangzeb (and Jahangir Tareen before her), here's a reminder to be respectful in your humour and political disagreements.
Read: Jahangir Tareen Memes Are The Funniest Things Happening On Pakistani Twitter Right Now!
So, whether you're a PTI voter or your loyalties lie with PML-N, please make sure that your jibes do not step into the territory of sexism and profanity.
Other than that, you have our blessings! Let the one-liners roll!