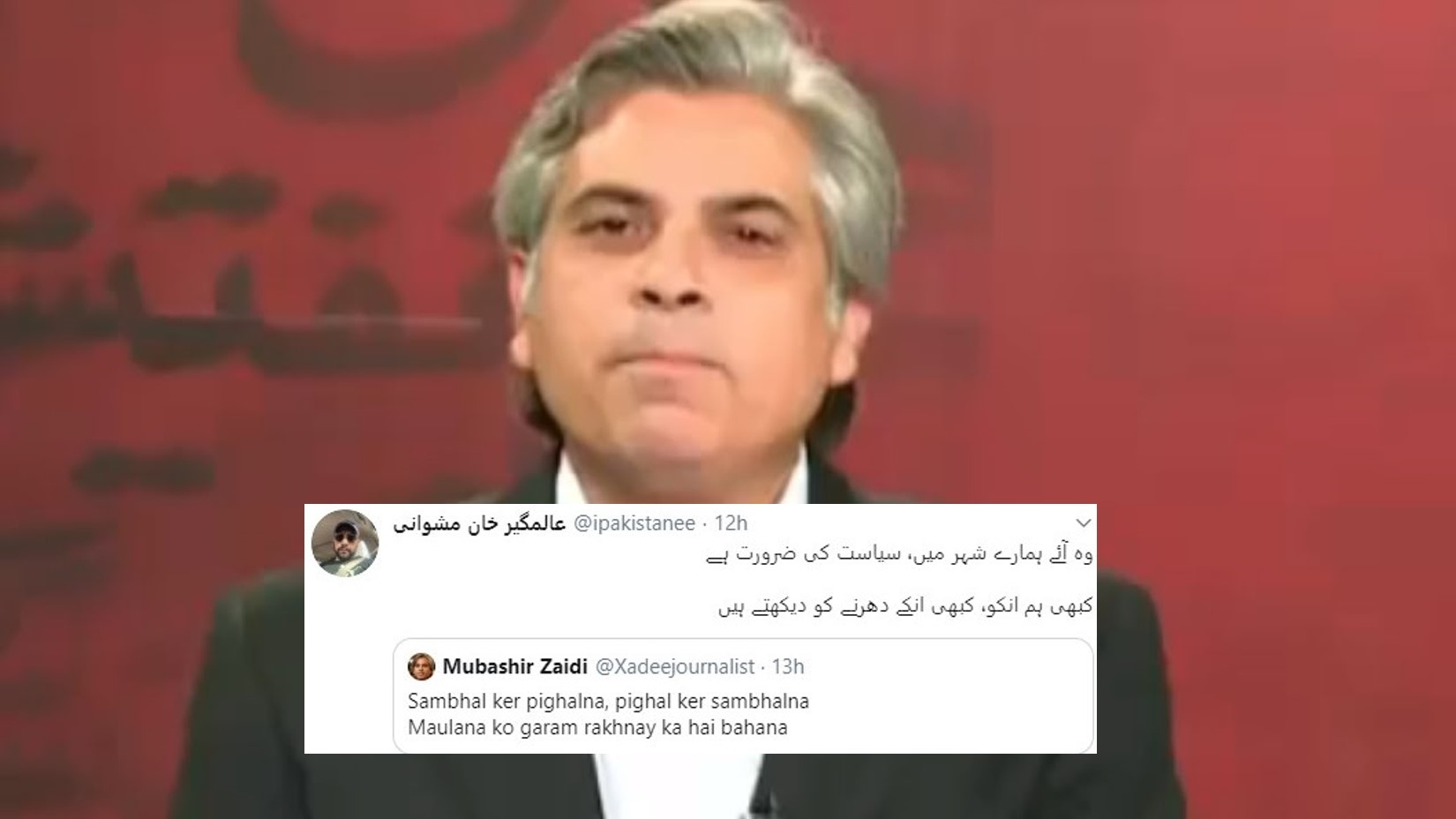 The latest political protest in the country's ever-popular dharna tradition has been underway for over a week now. Perched in Islamabad, the protesters, led by JUI-F's Maulana Fazl-ur-Rehman have been in the news for all sorts of reasons since the beginning of the rally.
There is a segment of the society that is quite literally obsessed with every tiny detail shaping the dharna (sit-it). From statements made by leaders on both sides of the political divide to offering commentary on the dynamics of the dharna participants, these folks are on an overdrive on Twitter to update no-ones like us about the evolution of the JUI-F Azadi March.
However, there's another segment of Pakistani Twitter whose presence needs to be appreciated. These guys are quite akin to unsung warriors. Equipped with some seriously well-thought through puns, this section of the Pakistani Twitter is relying on humour to share their take on JUI-F and its Azadi March.
Read: Funniest Visuals From JUIF's Azadi March In Islamabad That You Should See!
And finally there are people like Zara Hut Ke host, Mubashir Zaidi. Being a journalist, he certainly sends out his fair share of rather dry JUI-F Azadi March tweets but then, every once in a while, he also turns around and makes us chuckle with his well-crafted puns!
What first caught my eye was a simple, "Maulana abhi baqi hai meray dost."
Zaidi picked-up a beloved movie dialogue and simply replaced "picture" with "maulana" and voila(!), a thousand observations were communicated in under 10 words!
Encouraged by the journalist's fresh take on an otherwise, over-reported event, I decided to scroll down his TL for more tweets.
And it is then that I found Mubashir Zaidi trying his hands on – for lack of a better word – poetry.
The tweet was a tad cryptic, but its mafhoom (meaning) was quite clear to a thinking mind.
Zaidi's shairana (poetic) tweet encouraged all sorts of wannabe poets to awaken the verse-makers in them. The result was some brilliant social commentary we've seen coming out of Pakistani Twitter this whole year!
This guy for instance spoke for every dharna-fatigued Islamabadi when he said…
Read: Haris & Ammar Discuss The Possibility Of Violence During Maulana Fazlur Rehman's Azadi March
When Allama Iqbal wrote "Khudi," it probably never crossed his mind that it would one day get a 21st century makeover by Pakistanis.
Iqbal is not the only poet whose poetry has inspired Pakistanis to flex their own poetic muscle, Mast Kalkatvi was also graciously honoured.
Jigar Muradabadi's take on ishq was given a whole different meaning…
This kid made me go "MUQARRAR! MUQARRAR!"
This guy is perhaps still struggling with the aftermath of the last budget speech.
We wonder if Sajjad Ali has seen this!
Well there you have it! Pakistani humour at its most restrained, most beautifully subtle best!
Have anything to add? Share your views in the comments below!