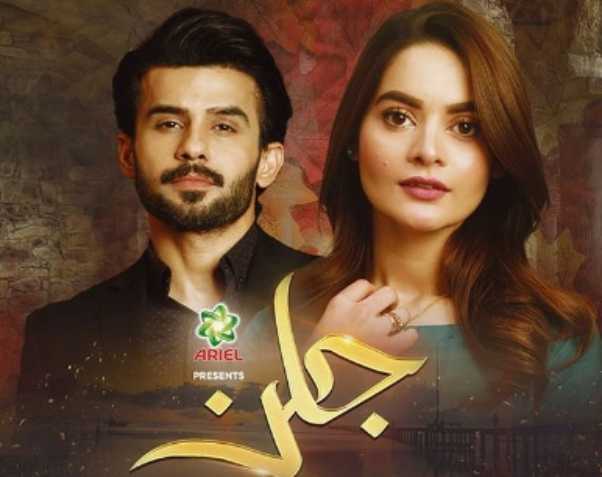 Latest drama series Jalan that stars the super talented acting powerhouse Fahad Sheikh, the stunning Minal Khan and Areeba Habib is a Big Bang Entertainment production. As soon as the teasers of the drama serial got out, the audience's reaction was quick and one might add, aggressive.
Sidra Sahar, who penned sown the script of Jalan, has surely taken a bold step by highlighting the side of our society where greed and jealousy can exist within households and destroy sacred relationships.
As of now, about four episodes of the drama have gone on air, giving the audience good reasons to stick around for more.
For those who haven't yet seen Jalan, the drama revolves around greed, hate, and jealousy.
A young girl Nisha is blinded by greed and jealousy and is ready to leave her fiance, Ahmer, for the sake of money and wealth. At the same time she finds herself falling for the rich spouse of her elder sister, Misha.
Jalan might be only four episodes down but has so far maintained a good pace laced with drama and suspense.
Also Read: Despite Negative Buzz, Minal Khan & Fahad Sheikh Win Hearts With Their Roles In Jalan
In a recent interview, the lead character of drama serial Fahad Sheikh said:
If we are making a drama on an illness that prevails in our society that doesn't mean we are trying to promote that sinful act instead we try to smartly address that issue through that drama.
Despite its otherwise great pace, the show has come under fire by some for over-doing human negativity.
Frankly speaking, every drama or film has a negative and positive side to it. It is up to the audience which part do they like better. Even in the most beloved Turkish drama serial, "Drillius Ertugrul" there are negative roles, people who are scheming against the state and people who attempt to create misunderstandings between blood relations. But in the end, no one supports them or they never end well. So, it wouldn't be reasonable judging Jalan with just a few episodes in.
Every episode of Jalan has crossed about a million views on YouTube and it is every now and then trending on various social media platforms.
For me the highlight so far has been the way in which the different characters resonate.
There are moments in the drama where you cry for the character, this is especially true for Ahmer who is filled with anger and frustration. There are moments in the drama when you feel like applauding for the veteran actor Muhammad Ahmad for his flawless acting. There are moments in the drama when you feel rage and anger. Remember the confrontation between Ahmer and Asfand? Yeah, gave me goosebumps!
Drama Serial Jalan's OST is also a hit sung by the living legend Rahat Fateh Ali Khan.
I guess I'll have a break here and let you guys watch the drama and then tell me if you felt these scenes the way I did. You can watch the latest episode here!