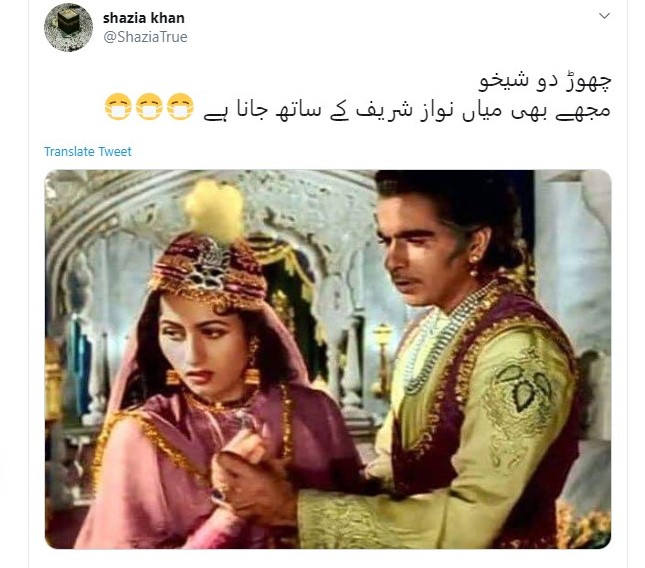 Anarkali memes were first noted for their relevance last month after news of former Prime Minister Nawaz Sharif's deteriorating platelet count made headlines. Ever since, Pakistanis have made it a regular feature on Urdu Twitter with people trying their hands very successfully on passing hilarious comments on rather serious issues.
Because it all started with Mian Nawaz Sharif, the former Prime Minister has consistently remained the focus of most Anarkali humourists.
After a brief hiatus, Anarkali-themed humour made an appearance once again on Tuesday as Nawaz Sharif left Pakistan for medical treatment in London.
Read: Mufti Kifayatullah Known For Claiming 'Wiki' From WikiLeaks & Jemima Are Cousins Is Trending & It's hilarious!
Where PML-N is the primary butt of Anarkali jokes, the party's supporters are also using the same visuals to make fun of their arch-rival, a.k.a Prime Minister Imran Khan!
References to JUI-F's pointless Azadi March and dharna also made a few guest appearances alongside the bereaved lovers.
Read: Kartarpur Corridor: Pakistanis Have A Field Day Cracking Sunny Deol Jokes
But it's not just politics in which Anarkali memes are making a appearance…
There is of course the changing weather that has Sheikho distressed…
There are also piles of laundry that Anarkali must attend to…
…And dishes that need to be washed!