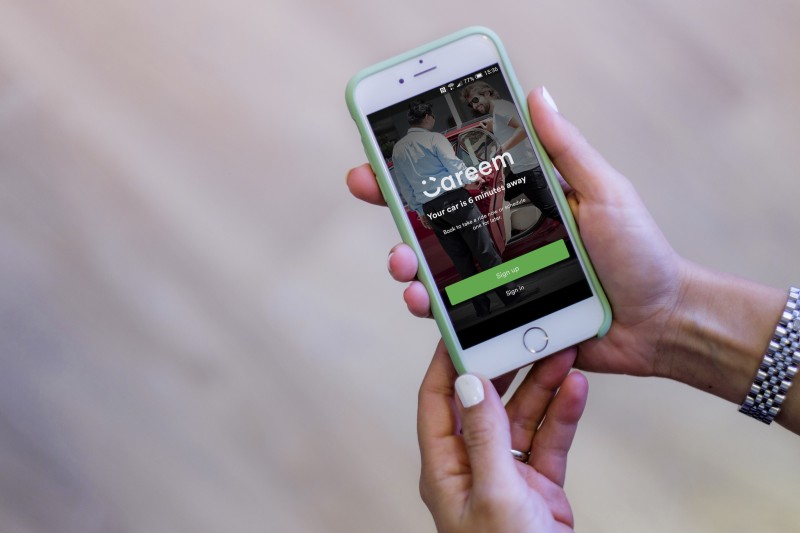 The security environment in the country remains tense owing to the protests lodged by Khadim Hussain Rizvi's Tehreek-i-Labbaik Pakistan (TLP) following the acquittal of Aasia Bibi in a blasphemy case. With hooligans literally ruling the streets in some pockets of the country, simple commute from one place to another has become a matter of life and death.
In times when nafsa-nafsi seems to be the order of the day, there are those who are teaching us all valuable lessons in humanity with their valor and the kindness of their hearts.
Take the story of this lady for instance, who took to Facebook to share how she had been cancelled on by three Careem Captains for a ride  to Shahra-e-Faisal. However, finally her ride request was accepted by Hamid Gill, a Christian captain who first hid the cross hanging on his car's rear view mirror and then bravely took the lady, Tanya Tanveer Abbasi to her destination.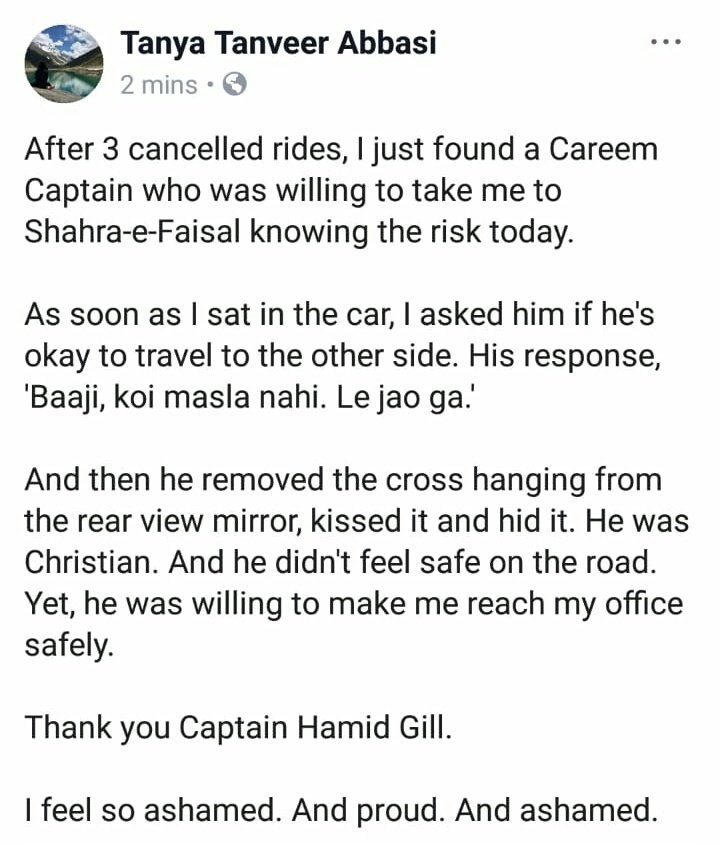 Careem soon picked up the story, thanking Hamid Gill.
Courage comes in all forms. Thank you Captain Hamid Gill. pic.twitter.com/kVGQZQqbBG

— Careem Pakistan (@CareemPAK) November 1, 2018
Soon after the story came out, skeptics began questioning its authenticity, labeling it as a publicity stunt by the cab service. However, Careem assured its customers that the story had been verified and that Captain Hamid Gill would soon be honored by them for his valour.
— Careem Pakistan (@CareemPAK) November 1, 2018
Tanya Tanveer, who had come under unfounded attacks by some for sharing this truly heartwarming story explained the reasons because of which she was forced to change her post setting to "Only Friends" on Facebook.
The negative skeptics aside, Captain Hamid Gill's story is perhaps the best thing that we've heard in the last twenty-four hours! Here's to a Pakistan where no one feels threatened on the basis of his/her religion!