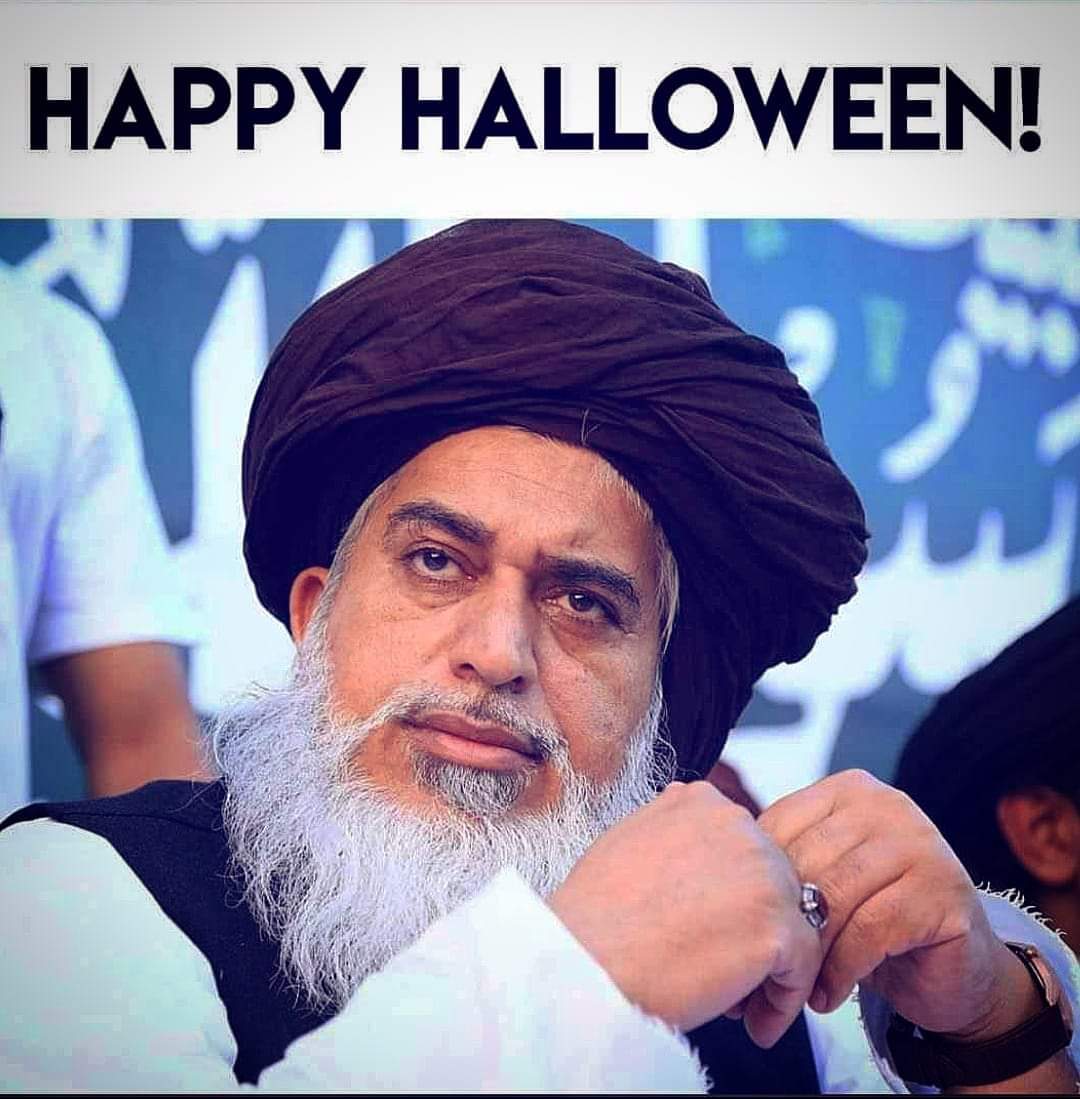 History was made yesterday when a three member bench of the Supreme Court of Pakistan acquitted Asia Bibi who had spent almost 9 long years in solitary confinement after being framed for blasphemy following a personal dispute.
Read: Why Asia Bibi's Acquittal In The Controversial Blasphemy Case Is Good News For Pakistan!
The Aasia Bibi verdict immediately led to the exchange of congratulatory messages across Pakistani Twitter with people from all walks of life welcoming the court's decision.
The Justices have shown mettle. Who would have honestly thought this was even possible anymore after needlessly losing Salman Taseer, Shahbaz Bhatti.

Now the state must not let the bench down.

Dont supplicate, negotiate. Put your foot down and right this ship. #aasiabibi

— Fasi Zaka (@fasi_zaka) October 31, 2018
Pakistan topping the international headlines @BBCWorld today with #AasiaBibi – finally positive news. God protect her and her lovely family.

— Sara Taseer (@sarataseer) October 31, 2018
Some strong words from Justice Khosa, accusing the prosecution of outright lying and lower courts of failing in their duties. #AasiaBibi pic.twitter.com/ihZo0bcoru

— Asad Hashim (@AsadHashim) October 31, 2018
Congratulations to the entire Taseer family. #SalmanTaseer would have been a happy man today knowing #AasiaBibi has been released. #Voice4Oppressed How frightening are those who are closing down cities because the law did not comply with their demands. Now Stay strong Pakistan🙏 pic.twitter.com/C7ysca2r4P

— Nadia Jamil (@NJLahori) October 31, 2018
A number of Pakistanis shared how Aasia Bibi's acquittal was in line with the principles of Islam and how it upheld the integrity of the religion that preaches kindness and justice above all.
This should be enough Supreme Court order #aasiabibi pic.twitter.com/8DLFVf3LKM

— kashif farid (@farid7877) October 31, 2018
https://twitter.com/AsifKhan_2/status/1057925830897217537
https://twitter.com/JawadYousfani/status/1057369609882533893
#JusticeAsifKhosa citing the Ashtiname (Covenant) of Mohammad (PBUH) in his note to the judgement that acquitted #Aasiabibi. Beautiful quotes from the prophet pic.twitter.com/8ozwYIicMA

— Lord Nazir Ahmed (@nazir_lord) October 31, 2018
The fastest growing religion with atleast 2 billion followers doesn't need the blood of an old lady to feel safe. Proud of Chief justice for being just and merciful #AasiaBibi

— Ali Gul Pir (@Aligulpir) October 31, 2018
However, this happiness was short lived as Tehreek-e-Labbaik Pakistan (TLP) soon began issuing statements that called for mutiny and murder. On the heels of the treacherously dangerous statements came protests by the supporters of Khadim Hussain Rizvi. Living by their tradition, TLP supporters began with blocking highways and important intersections across most cities in the country and resorted to damaging public property.
The rapidly deteriorating law and order situation propelled Prime Minister Imran Khan to address the nation last evening. In his widely hailed address, the Premier took a strong stance against TLP and the likes, warning them against challenging the writ of the state.
In stinging rebuke to Tehreek-e-Labbaik Pakistan, PM Khan says their actions are akin to those undertaken by enemies of the state and are unlawlful. "I ask you: do not force the government to have to take action," he concludes. #AasiaBibi

— Asad Hashim (@AsadHashim) October 31, 2018
Bravo.We really appreciate PM @ImranKhanPTI bold response to the loonies extremists' reacting violently against historic decision of SC to acquit #AasiaBibi of blasphemy charges by issuing decrees against judges& the officials of armed forces.'the writ of the state will prevail'

— Owais Tohid (@OwaisTohid) October 31, 2018
This #PMIKAddress was what Jinnah envisaged for Pakistan. It took us seventy years to reconcile with his vision and @ImranKhanPTI said it categorically

— Mubashir Zaidi (@Xadeejournalist) October 31, 2018
#PMIKAddress This is how a nation's leader speak!

Clear message!

The thugs cannot hijack this country in the name of Islam and they will be treated accordingly if they mess with the state! #PakistanZindabad

— Imran Ghazali (@ImranGhazaliPK) October 31, 2018
Despite Khan's strong words, an uncertain and tense environment continues to persist across Pakistan with many cities experiencing a partial shutdown. There are also sporadic reports of skirmishes between law enforcers and the protesters while people's ability to travel in many parts of  the country has been seriously compromised.
Just back from the site of the protest against #AasiaBibi release in Islamabad… around 1K / 2K people there blocking the road. Imagine tomorrow will be bigger, so far yet to see the disruption or violence carried out by the same group in a similar protest last year… pic.twitter.com/4fWKIYYyvr

— Secunder Kermani (@SecKermani) November 1, 2018
https://twitter.com/RIZWANPTI_/status/1057918558150242304
Schools closed across the country, with major roads continuing to be blocked in Karachi, Lahore, Islamabad and elsewhere for the second consecutive day of Tehreek-e-Labbaik Pakistan protests against the acquittal of #AasiaBibi.

— Asad Hashim (@AsadHashim) November 1, 2018
In the face of yet another incident of loud 
hate-mongering

, Pakistanis are showing an unprecedented resolve against bigotry, demanding an end to the power of the radical forces.
Mullahs and its blind followers are the only biggest threat to Pakistan. Not Israel, not Jews, not the West. It's our own people who are being exploited by these bigots. They should be dealt with an iron hand. Enough is enough. #AasiaBiBi

— ƒв. (@MutePaper) November 1, 2018
To the media: CUT OFF THE OXYGEN. DO NOT cover these "protests". They are parading hate, inciting murder of the country's top judges and bending over backwards to kill an innocent mother. Don't empower them. Don't embolden them. #AasiaBibi

— Rimmel Mohydin (@Rimmel_Mohydin) October 31, 2018
I don't understand, how do they have the power to shut the country down for two days? The state needs to show zero tolerance towards such behaviour, as of the economic state of the country wasn't in shambles already #AasiaBibi

— hijab tufail (@hijabtufail) November 1, 2018
One theme that is recurrent in the tweets of most Pakistanis is the call to reclaim Islam from those who have been allowed to keep the faith of more than 90% of the country hostage for their own vested interests.
خدا کی قسم اس جہاں میں کوئی مکھڑا محمد مصطفی صلی اللہ علیہ وآلہ وسلم جیسا نہیں
خدارا انکے نام پر غریبوں کی املاک نہ تباہ کرو دین اسلام کی بدنامی کا باعث نہ بنو
پاکستان ہے تو تم ہو خدانخواستہ پاکستان نہ رہا تو تم بھی نہیں رہو گے #KhiAlerts

— العجل (@AlishbaBukhari1) November 1, 2018
Somwhere between "Gustakh e Rasool" and "Ashiq e Rasool",we lost the beautiful and peaceful Religion of our beloved Prophet S.A.W.#AasiaBibi

— Ali Raza (@eed_raza) November 1, 2018
غریب کی روزی کو آگ لگا کر اپنی جنت ٹھنڈھی کرنے کا عملی مظاہرہ#TLP #TLPProtest pic.twitter.com/8hlQcaE8TT

— Arshad Khan YøûşãfZãî🤴🏻🇵🇰✌🏻 (@ArshadKhan_125) November 1, 2018
https://twitter.com/no_limits_okay/status/1057923643907424257
https://twitter.com/waqasahmad405/status/1057925868939591680
While most Pakistanis are in a somber mood, there are of course those who have found a way to laugh despite the unfolding madness.
رضوی صاحب کچھ بھی کر لو، این آر او کسی صورت نہیں ملے گا#TLP_N_league_B

— Amir Sohail Malik (@AmirSohailPAT) November 1, 2018
And all the credit of Halloween holidays goes to him, 😂😂😂 #HappyHalloween #WeStandWithKhan #KHIAlerts pic.twitter.com/UfsLVnPIVA

— Muhammad Tauheed (@callmetauheed) November 1, 2018
https://twitter.com/Aapaconda/status/1057530687719391233
Blast from the past pic.twitter.com/WLIkBroiPl

— Mubashir Zaidi (@Xadeejournalist) November 1, 2018
Whether the state will live take any decisive action against TLP and other entities that are visibly damaging Pakistan with their words and actions is yet to be seen. What is however crystal clear is that the majority of Pakistanis are fed-up of living under the shadow of the intolerant and radical.